Honor View 20 Review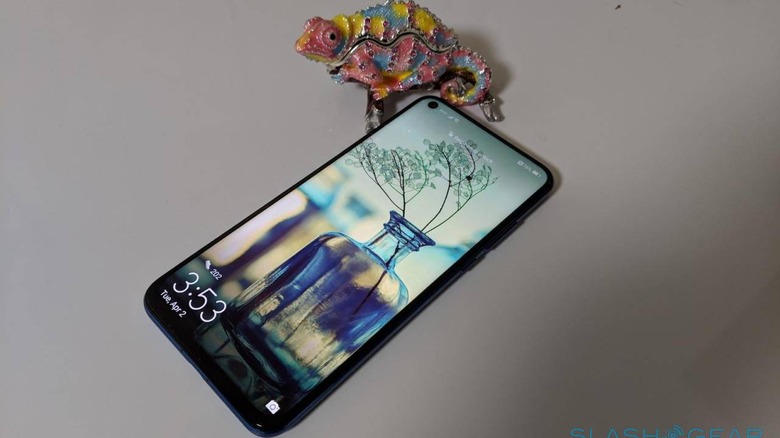 Just last week, Huawei unveiled its new P30 series. While it shares many traits in common with the Samsung Galaxy S10, it quickly took the smartphone camera crown. So why review an Honor phone that launched months ago? For the simple reason that the Honor View 20 is a prime example of how you don't have to break your bank just to get some of the best that the smartphone market has to offer. Provided, of course, you're willing to accept some compromises here and there.
Design
Honor has long outgrown the "cheap" misconception. It is, after all, one of the first few that came out with a new slider phone, the Honor Magic 2.0. The View 20, or V20 in China, is no different. In fact, it might have actually gone overboard. Both sides of the phone are indeed eye-catching, but at least one side may become too distracting after the novelty has worn off.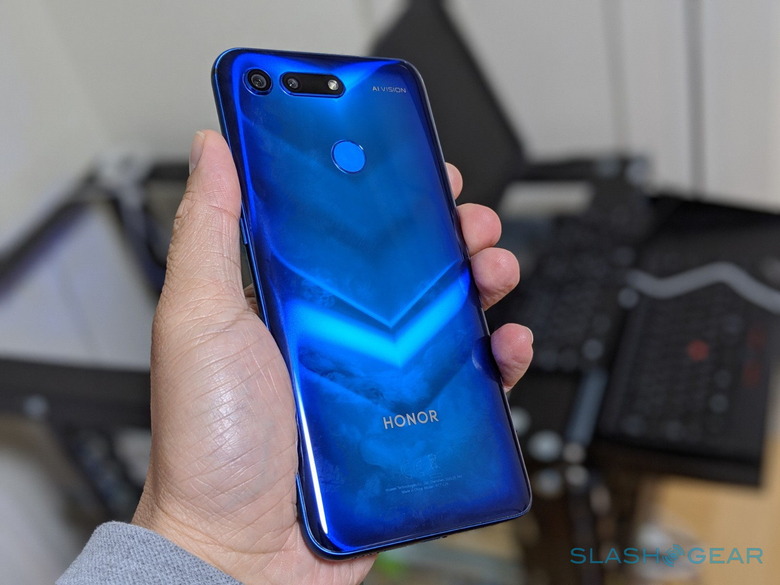 As with other glass back smartphones these days, Honor has employed generous amounts of layers of materials and colors to create a unique gradient effect. "Unique" in this case is the formation of triangular shapes that all point down to the bottom of the phone. I may have been designed to be associated with the letter "V" but, in effect, it looks more like those neon arrow signs that try to direct your attention to something important. Not that the charging port isn't important, or the fact that it still has a 3.5 mm headphone jack. Nonetheless, it distracts and misdirects your eyes to somewhere it probably shouldn't.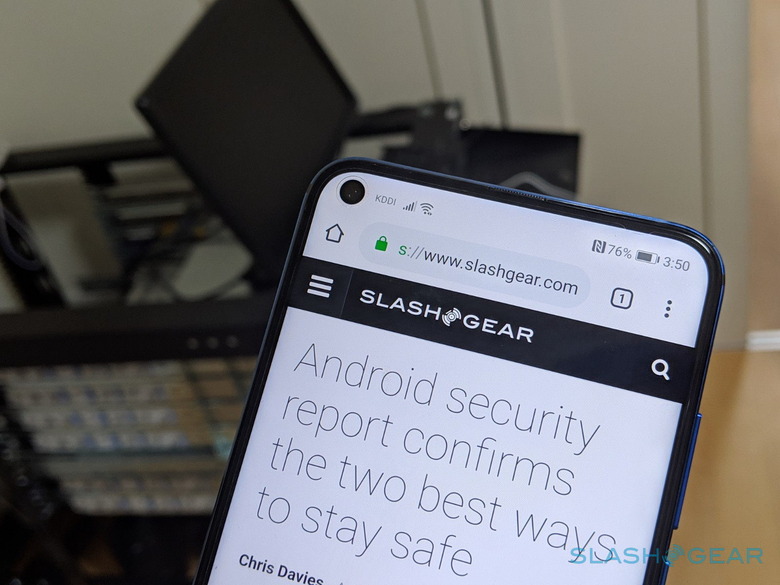 The front, however, is perhaps the more exciting side of the Honor View 20, ironic considering it's almost all screen. The one mole on its otherwise blemish-free face, however, is what makes it interesting. It is the first (or second if you consider the Galaxy A8s) public appearance of the punch-hole display. It has made a lot of fuss and generated debates prior to its debut. In practice, however, it's almost forgettable.
That hole is by no means large, only 4.5 mm in diameter and just big enough to have a 25 megapixel camera underneath. Unlike on the Galaxy S10, it's way off in the corner, almost aligned perfectly with the notification icons. That makes it possible to hide the hole by turning the rest of that row black if it really bothers you that much. In practice, only fullscreen apps that hide the notification panels will have a small hole in their content. In most cases, even games, your brain will eventually trick you into forgetting it's even there.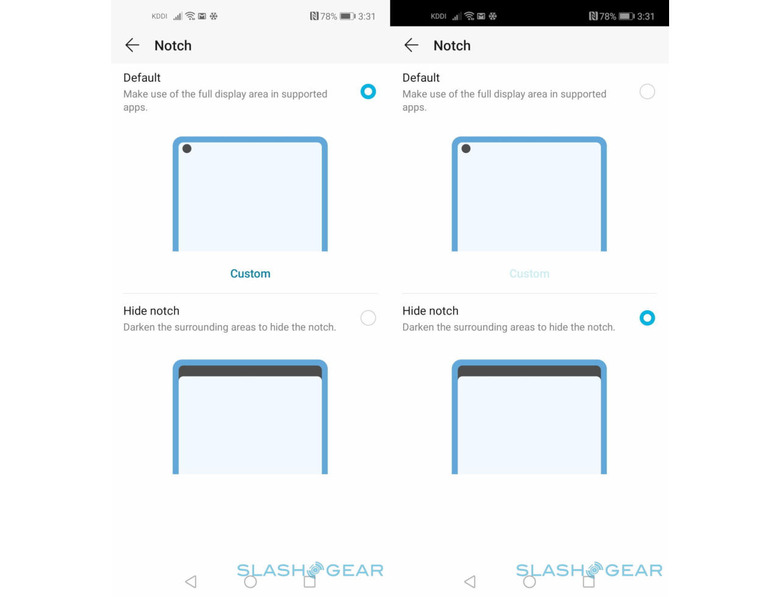 Specs and Performance
The Huawei P30 launched with the best specs it has to offer but, truth be told, those are last year's best specs too. The Kirin 980 that runs on its latest flagship is also the one that drives last year's Huawei Mate 20 and this year's Honor View 20. Long story short, this phone is a beast for its price.
The review unit we had sported a whopping 8 GB of RAM and 256 GB of storage but there is also a 6 GB RAM/128 GB storage configuration if you're pressed for cash. Whichever one you choose, however, you will have one of the most powerful phones in the market. It can handle graphics-heavy games with aplomb and very little to no frame rate drops. And that's without turning on GPU Turbo mode, which is limited to a few titles only anyway.
The 6.4-inch 2310x1080 screen uses an LCD panel instead of an OLED. That does have its drawbacks, like in viewing angles and battery consumption. It isn't all that bad, though, and the screen is quite bright and crisp in action. Audio, however, is one area where the View 20 earns only a "decent" mark. The single speaker at the bottom is loud but, like most smartphones, does lack fullness. It might not be a huge dealbreaker, especially since it still has a headphone jack here as well.
In fact, the Honor View 20 is pretty traditional in most other features. The fingerprint scanner is still located on its back. It even has an IR blaster that has almost become an archaic feature these days. What it doesn't have, sadly, is advertised dust and water resistance. It may survive a few drops of rain or an accidental spill, but you'll probably lose some sleep over it.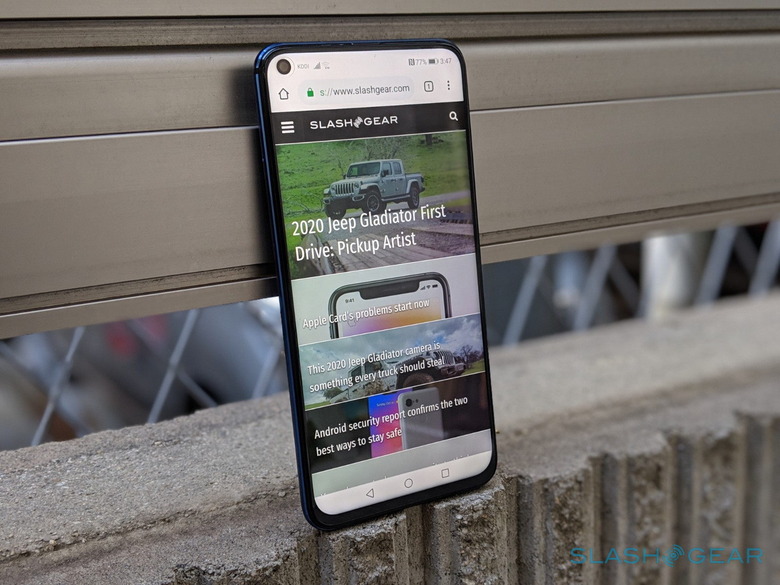 Battery Life
The Honor View 20's battery performance deserves its own section. For one, it has a generous 4,000 mAh pack inside. But even large batteries eventually go empty so the question is how long does it last and how long does it take to top it off to full. Here's just one use case: a Netflix binge for 2 hours on full brightness drained the battery by only 29%. Imagine more varied and irregular use and you can last up to two days, maybe even more.
When it does come time to recharge, Huawei's fast charging tech kicks into full gear. From dying 1% to full green, the Honor View 20 only took 1 hour and 8 minutes. It might not be like Xiaomi's crazy 100W charging but this technology is available right here, right now, when and where you need it.
Camera
With attention given to smartphone cameras these days, the View 20's lone camera might be deciding factor for the smartphone. Even if the device is generally above average, if its camera fails to live up to expectations, it will be left by the wayside, regardless of the price. Unfortunately, the Honor View 20 doesn't make that decision easy.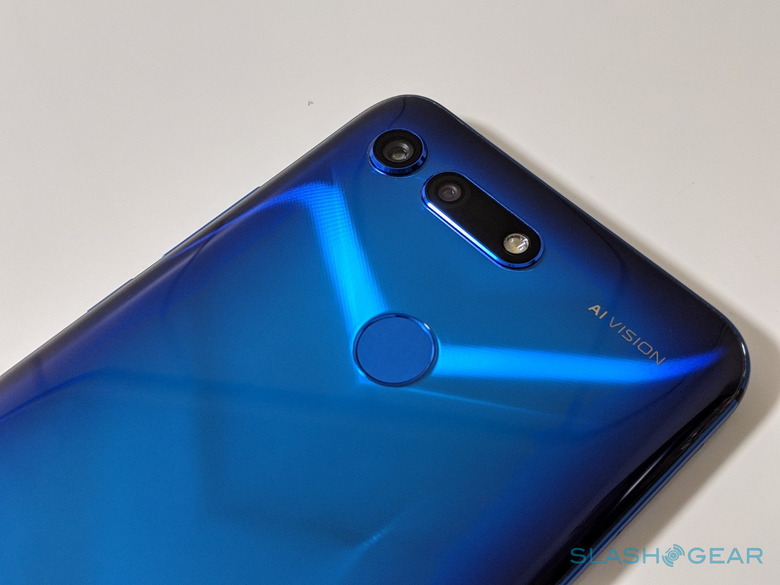 Honor does a bit of marketing hype around those rear cameras. In practice, there really is only one as the second is a 3D time-of-flight (ToF) sensor. Unlike on the Huawei P30 Pro, however, Honor hasn't exactly exploited the use of that sensor for improving the quality of the image. The other and real camera is Sony's 48 megapixel IMX586 sensor but don't let that number fool you. Like any other smartphone this year that will be making use of and advertising that 48 megapixel camera, you will really be taking only 12 megapixel photos most of the time.
That's because the sensor uses a quad-Bayer filter that uses data from four pixels as one, ending up with a 12 megapixel photo that, admittedly, does look great. Colors are pleasant though we did find that the AI tends to soften the images a tad too much and white balance can be a bit off on objects closer to light.
You can actually set the camera to take 48 megapixel photos but you have to be prepared for the trade-offs. Naturally, you get a larger file but you might find that the quality and level of detail is similar to the 12 megapixel version with a quad-Bayer filter. One advantage is that the larger number of megapixels used allows you to zoom in up to 2x at most, though with lesser quality. If you furn on the AI Ultra Clarity mode, though, you can increase the 48MP photo's quality but you'll have to keep your hand steady for about five seconds. Yes, this is Huawei's Night Mode, except for use in more cases than just night time.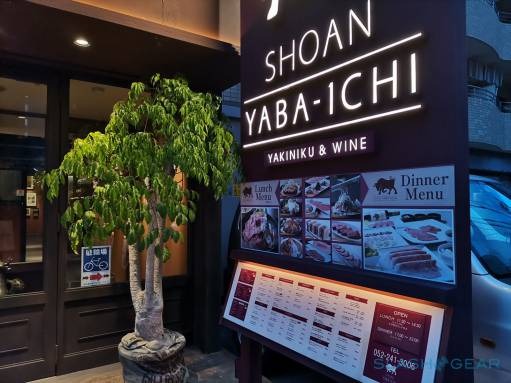 As for the 25 megapixel front camera, it's not exactly impressive but it's not bad either. As always, Honor's AI-powered beautification works to give you an unnatural glow and pasty skin and shave a few centimeters off your face.
Wrap-up
Is the Honor View 20 a yay or a nay? If you're not in the US and are looking for a $600-$700 smartphone, then there's little reason not to seriously consider it. You basically have the guts of a Huawei Mate 20 or even a P30, just divested of some fancier features that not everyone might need, like wireless charging. It has great performance, an even greater battery life, and a mole that's almost negligible after some time.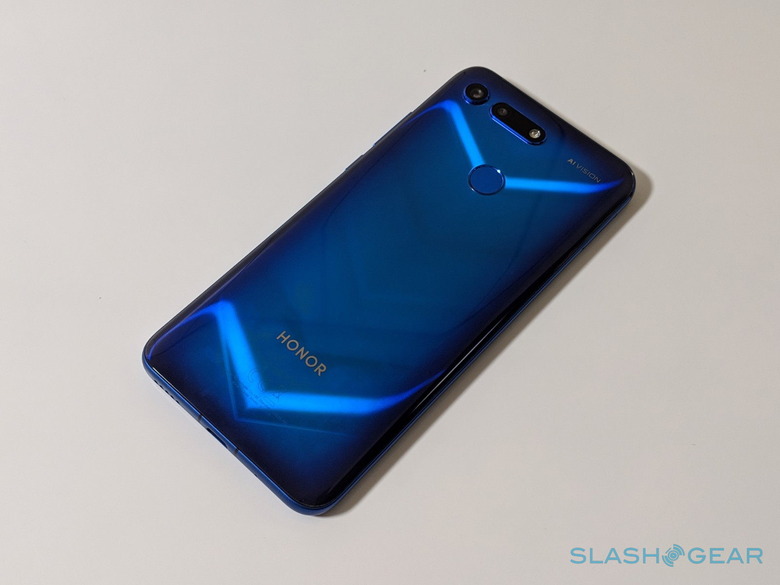 It's not perfect, though, and those looking for a better camera experience might want to save up for a more expensive handset. Overall, the Honor View 20 makes a pretty compelling offer of a mobile companion that can get you through the day and more, provided you don't expect too much from it as far as advanced features go.