Huawei Mate X release "soon" but there's a problem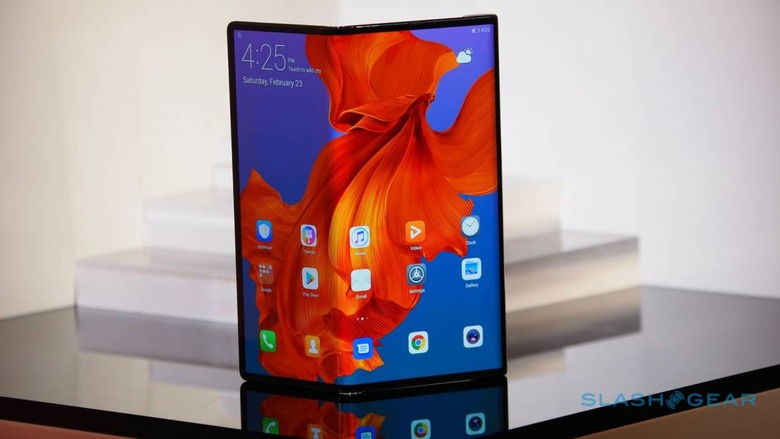 Huawei's Mate X smartphone could launch as soon as October, but there's more than just the temperamental nature of cutting-edge folding OLED that could leave the handset struggling. Initially announced earlier this year at Mobile World Congress 2019, the Mate X managed to steal some of the Samsung Galaxy Fold's thunder with its eye-catching display that wrapped around the body of the device.
Plans to launch the Mate X midway through the year came and went, however. Samsung's well-publicized problems with the folding screen on its new smartphone led Huawei to delay its own deployment, the Mate X returning to the labs for extra testing to make sure its OLED panel could hold up.
Now, though, Huawei suggests it's ready for a second attempt at a launch. Speaking at IFA 2019 this week, consumer business group CEO Richard Yu confirmed that the phone would "soon be on the market," CNBC reports. That could indeed happen "maybe next month."
Of course, things have changed since Huawei first showed off the Mate X, and not all in a positive way for the Chinese firm. The decision of the US government to put the company on its trade block list as a way to pressure the Chinese government into further negotiations has left Huawei unable to use Google's Android apps on its new devices. It's a problem that has already killed at least one Huawei product.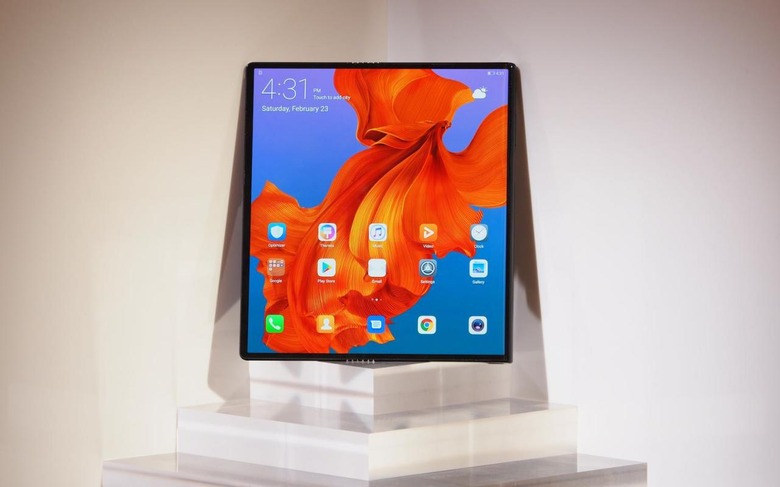 Had the Mate X launched when it was initially intended to, it would likely have slipped in ahead of the ban. Huawei used that strategy to clever effect this week, launching the "New P30 Pro" at IFA. Because it's based on an existing device, launched prior to the trade issues, it can continue to use Google apps and services.
Instead, the Nikkei reports, the Mate X is expected to hit the market without apps like Gmail, YouTube, Google Maps, and the Google Play store. Although Android is open-source, and thus can be used despite the Trump administration's decision to put Huawei on the US export ban, including such apps and services requires an licensing agreement with Google. Huawei is unable to sign such an agreement.
Harmony OS, the platform Huawei has been working on as an Android alternative and hailed by some as its potential rescue from the unexpected Android headache, simply won't be ready in time to save the day. Instead the Mate X looks likely to simply launch without apps users expect to see included. Huawei's upcoming Mate 30, which the company is likely to announce at an event midway through this month in Munich, Germany, is also believed to be affected.
It remains to be seen how official access to Google's apps will impact Huawei's business. The Mate X was already going to be a niche device, with a roughly $2,600 price tag scaled to reflect the high-tech nature of its components. Combined with the ongoing software saga, the potential audience for such a phone may well shrink even further.