How Huawei coped with the U.S. ban so far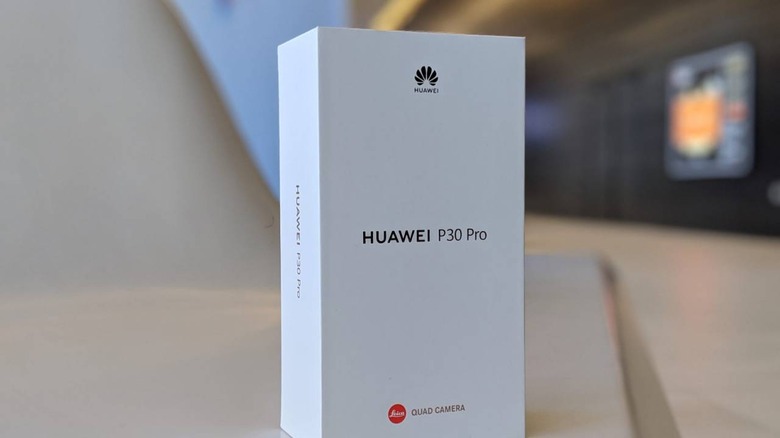 Huawei users have had a nerve-racking couple of months since being blacklisted by the Trump administration. Part of the escalating trade war with China, the ban would mean U.S. companies would no longer be able to trade with Huawei. Google, Intel and Microsoft would all have to stop selling software and parts to them, which would be highly detrimental to any technological giant.
But it's now late August and Huawei phones still run Android. Despite being announced in May, the Department of Commerce gave companies a three-month grace period to work with Chinese companies. This extension was supposed to end Monday 19 Aug, but to Huawei's relief, an additional 90-days were granted.
"As we continue to urge consumers to transition away from Huawei's products, we recognize that more time is necessary to prevent any disruption," Secretary of Commerce Wilbur Ross said in a statement Monday. Business works both ways; the extension is most likely to prevent further harm to American companies, many who likewise have their eggs in Chinese baskets.
China's largest telecommunications manufacturer was caught at the centre of the ongoing trade war between China and the U.S. One reason was the fear that the Chinese government could tap into data collected on Huawei phones and cripple U.S. security. This would be perfectly legal in China due to laws that allow the government to gain access into national companies for its agenda.
Huawei was expecting this of course. They've restructured, reprioritized R&D efforts and dipped into alternative markets. But how have they coped after all this while?
How has Huawei been affected
The impending ban hasn't been kind to Huawei. Founder Ren Zheng Fei announced in June that the company saw international smartphone shipments drop by 40% within a month of Trump's decree. Worst still, Huawei is bracing itself for a sales drop of over 60 million units overseas.
These figures are highly detrimental to Huawei's 5G plans, which require the confidence and funding from other sectors of their business. Without the promise of Google and other U.S. partnerships, users are looking elsewhere – it just wouldn't be the phone they signed up for once the ban officially steps in.
The Commerce Department may have extended the grace period, but it also blacklisted 40 more Huawei-associated companies that will have to stop trading with the U.S. This move brings the tally to well over 100 companies affected, widening the reach of the Trump administration's ban. It's sure to disrupt further foreign investment into these projects, and limit Huawei's capacity to work with them.
This drastic impact has forced Huawei to postpone many of its anticipated releases. A new Matebook and a foldable smartphone have all been delayed at least in part due to the ban. These devices rely on American parts, like chips from Intel and software from Google or Microsoft. It forces Huawei to look elsewhere for tech resources.
Developing a new OS
The sanctions have forced Huawei to begin from scratch. Without the Android OS, they've started work on a new HarmonyOS to appeal to the international crowd. If the iOS vs Android debate proves anything, it's tough work convincing anyone to switch OSes. Huawei have been working furiously to hit the road running, shipping over 1 million test devices and trademarking it in several countries. It hopes for a launch early 2020.
Over 4000 of Huawei's developers have begun working on apps for Harmony, to kickstart its own ecosystem in the vein of iOS and Google. Its focus is accommodating IoT – an OS for a myriad of appliances, from phones to tablets, to smartwatches and even smart speakers. Developers have the flexibility to create apps and deploy them across multiple devices.
A modularized #HarmonyOS can be nested to adapt flexibly to any device to create a seamless cross-device experience. Developed via the distributed capability kit, it builds the foundation of a shared developer ecosystem #HDC2019 pic.twitter.com/2TD9cgtdG8

— Huawei Mobile (@HuaweiMobile) August 9, 2019
But even Huawei knows replacing Android is unlikely. It could have a beautiful interface and sleek animations, but it would be useless to most people if it didn't have the Google PlayStore and access to Google apps like YouTube and Gmail. And for this reason, we're still left in the dark about how big Huawei's plans are with Harmony.
We see it as a very expensive Plan B for Huawei. They're investing heavily in the new OS, beginning in China where the OS can meet the needs of the local market. It creates a core ecosystem that could soon spur growth into the international market – with time.
Development in Europe
While Huawei's relationship with the U.S. is in tatters, its services in Europe offer it a lifeline. Despite Trump's plea for EU nations to cut ties with Chinese tech, Huawei's sizable presence in European markets makes it difficult to shake off. In other words, it's a little late to "undo".
Most countries have listened, with the UK, France and Germany introducing stricter rules for telecommunications vendor. Meanwhile, other nations are less anxious, awaiting the EU to come up with a common stance or remaining divided.
One reason for this inertia is Huawei is already a key player in most of these nations' 4G networks – as well as their 5G push. Replacing Huawei with new providers will be costly. Delays in 5G could also cause companies to lose their competitive edge in the next few years, should progress slow down while 5G networks are reworked.
Without actual evidence of Chinese espionage available publicly, the EU doesn't seem forced to make the sacrifice. This provides a substantial source of revenue and stability for Huawei, as it moves ahead with cooperation and resources from Europe.
Do I get a Huawei right now?
Regardless of where you stand, right now would be an unwise time to get a Huawei device. Yes, the ongoing feud with the U.S. could fade away, but we simply don't know yet.
It would be an absolute waste if your phone lost access to the latest updates and apps come 18 Nov. Let's see what Huawei has to offer.