Huawei P30 Pro gets makeover to shortcut Trump's Android ban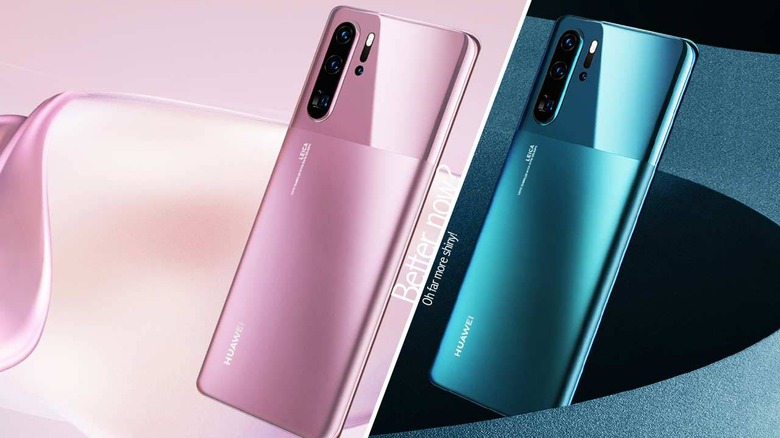 The Huawei P30 Pro is not a new device – but you might be forgiven for thinking it was, reading news today. This device was re-introduced, in a way, to audiences last night at IFA 2019, a technology conference at which Huawei took an already-successful, already-released device and showed it off with a pair of new colors: Misty Lavender and Mystic Blue. Doing this allows Huawei to ship a "new" phone with Android 10, Google's newest operating system update, while their actual new device, Huawei Mate 30, cannot be launched with official Google certification.
Huawei plans on launching the Huawei Mate 30 on September 19th. At that time, they'll be unable to ship the device with Google's apps and services, as they're currently under restrictions from the US government. US-based companies are not able to work with Huawei in this way, per the most recent round of trade restrictions between the USA and China.*
So, instead, Huawei decided to keep up appearances with a "new" Huawei P30 Pro complete with the newest Google-certified Android 10 with Google Apps and Services. This new version of the phone has all the same inside bits and pieces as the Huawei P30 Pro we reviewed earlier this year. It's a fine handset, to be sure – now it's got a new set of colors and a new name... "The New P30 Pro."
This device, "The New P30 Pro" will be "available globally" starting on September 20, 2019. It'll be available in Misty Lavender, Mystic Blue, and a set of colors we've seen with the first round of releases: Black, Pearl White, Aurora, Amber Sunrise, and Breathing Crystal.
*NOTE: Federal restrictions currently ban Huawei from working with US-based companies on new devices. Huawei had a couple of extensions granted by the US Commerce Department for 3-month periods, one in May, another in September (working until November of 2019). These extensions allow Google to provide software updates to existing Huawei smartphones. Have a peek at an August 24th look at how Huawei's coped with the U.S. ban thus far.