Huawei Mate 9 Review [International Edition]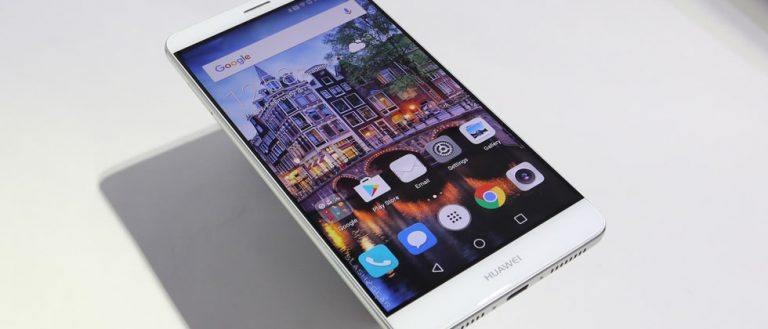 We may receive a commission on purchases made from links.
The Huawei Mate 9 represents a real maturation of Huawei in a number of areas – most importantly in the company's dedication to a solid final product. What we've seen from Huawei in the past is a set of fairly good or really great components mixed with questionable execution. Here in the year 2017, Huawei has a smartphone that's ready to compete with the biggest brands in the United States, as well as the rest of the world.
The Huawei Mate 9 isn't going to be given the same opportunity to shine in the United States that other, similarly priced and powered devices are. This is largely because Huawei hasn't worked with and/or isn't working with US-based mobile carriers the way brands like Samsung, LG, and Apple have for the past decade or more. The vast majority of smartphone owners in the United States today purchased them from the mobile data carrier that also sells them their mobile data.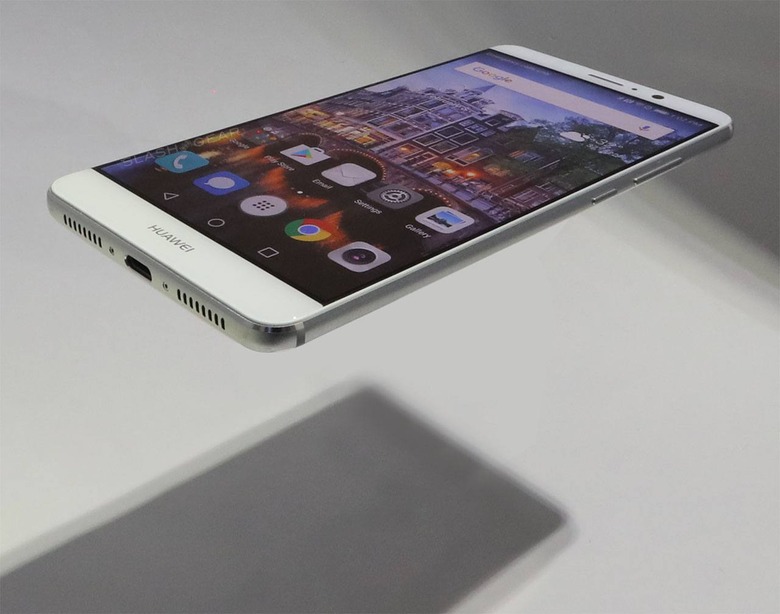 As Google will attest with their release of the Google Pixel and Pixel XL, there's a lot to be said for getting a smartphone physically present in the room where a consumer is looking for a new smartphone. It's all about getting the device on the shelf at a store like Verizon and supported by the people who work there, making suggestions directly to consumers. Once either Huawei jumps aboard the carrier train or the general public jumps off said train, this brand will be in for a lot more business.
Display
While I praised the 1080p display on the 5.7-inch display-wielding Xiaomi Mi Note 2, here Huawei goes a bit far. Right up to and including 5.7-inches is a fine place for a 1080p display. Above that and using a 2K display (aka QHD) really makes a difference. I'd suggest that having a display with this resolution means a lot longer battery life, but with a phone this big, putting a large enough battery under the hood shouldn't be an issue.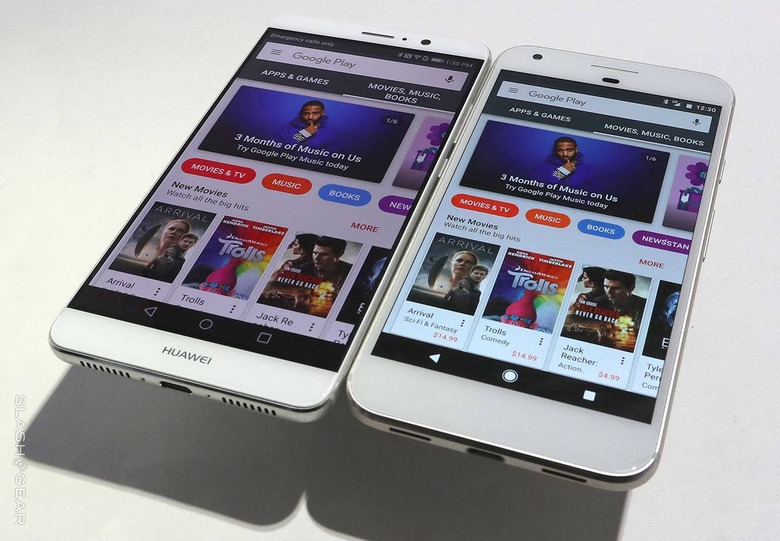 For a person who is coming to this device from a 2K display on a smaller panel – like the Galaxy S7, for example – this display looks a bit strange. Moving from a tablet with no more than a 1080p display, this phone will look great. The same goes for users that want a bigger display without added sharpness – this hits that market right on the nose.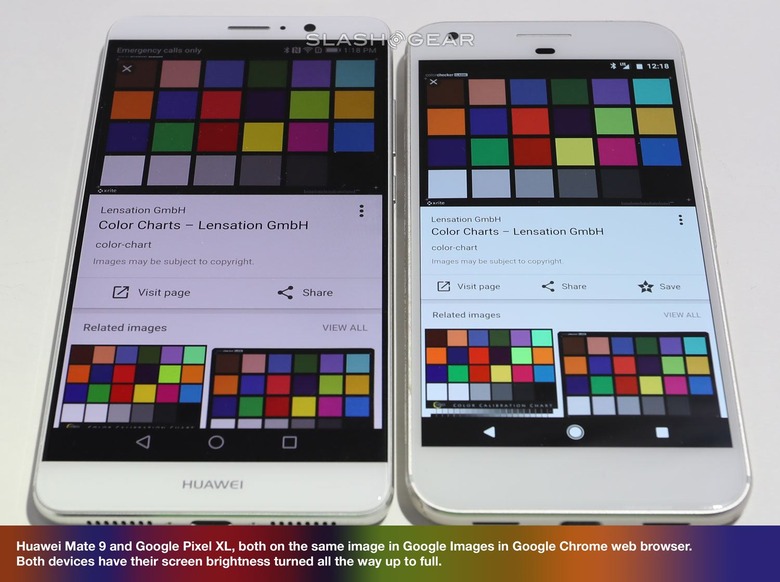 Above you'll see a pair of photos of the Huawei Mate 9 compared to the Google Pixel XL. These smartphones may seem similar on the surface, but their aims are just a bit different. While the Pixel XL is meant to be Google's ideal vision of an Android phone for every different sort of person in the world, Huawei is aiming for a more unique sort of consumer. The sort that wants an IR-blaster, not to put too fine a point on it.
Points of Distinction
The Huawei Mate 9 has a number of hardware features that set it aside from the everyday average big-screened smartphone. Here in the year 2017, Huawei has come to fill the void. Companies like LG or Motorola make devices like the LG G5 or Moto Z with plug-and-play expansion features, while Huawei jams all the features that fit into a thin phone body into one device.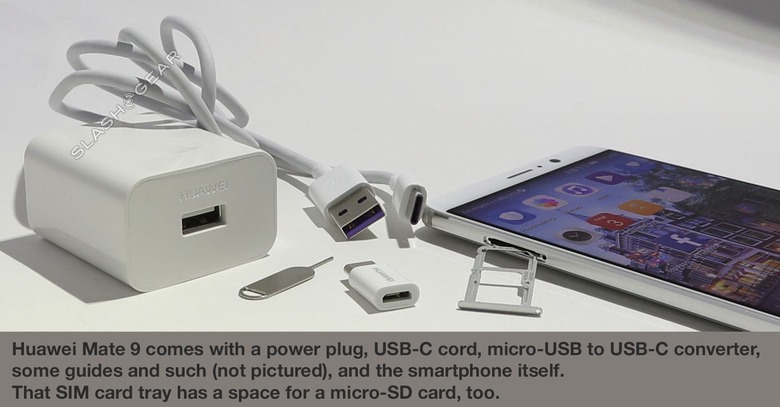 There's an IR-blaster that's able to control any device with an IR receiver – most standard televisions can be controlled with an IR-blaster and the proper app. It's a bummer that the IR-blaster, standard on high-end phones just a few years ago, has since fallen by the wayside for priorities. Even those that do not have cable TV can find the odd situation in which an IR-blaster can be used.
In addition to 64GB of internal storage on this International Edition of the Mate 9, this device also has expandable microSD-based storage. For those models that feature the ability to use two SIM cards, the second SIM card slot is taken by the microSD card. This microSD card slot is able to roll with up to 256 GB of storage (on a single card).

This device has two speakers, one out the bottom, one through the same grill as the earpiece. As you'll hear in the video below, this setup makes for a slightly more surround sound-like experience and the potential for a louder experience than on most smartphones. Once I crank the volume to as loud as possible, the Huawei Mate 9 gets louder than the Google Pixel XL – and not just because there are two speakers instead of one.
Unfortunately neither the Mate 9 nor the Pixel XL sound particularly fantastic when their volume is cranked all the way up. Both devices, on the other hand, perform admirably whilst connected to headphones through their standard headphone port. In the arena of audio, the Huawei Mate 9 will not let the average consumer down in any area save the loudest volume with its built-in speaker system.
Camera System
The Huawei Mate 9 uses a 12MP RGB sensor as well as a 20MP monochrome sensor. Both of these sensors work with one of Huawei's 27mm-equivalent f/2.2 aperture lenses. With this setup, we're getting details with the 20MP sensor and all the color with the 12MP sensor. The result is a single camera that, in the hands of a skilled photographer, has immense potential.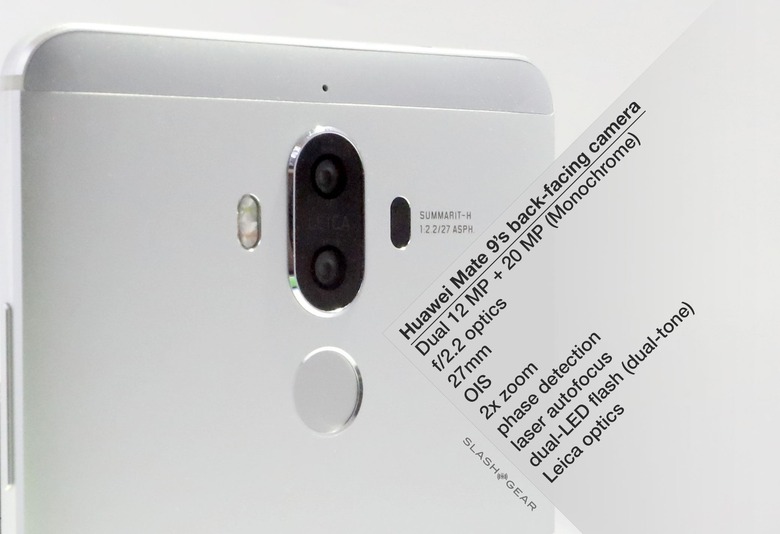 The photos this camera-toting device takes are extremely well balanced and quite true-to-life. I'll be doing additional comparison tests between the Huawei Mate 9 and other devices in the near future here on SlashGear. For now, have a peek at the gallery of photos I've captured with the device here.
What might seem obvious here is the idea that 12MP photos give the best results for color photos, while 20MP photos are best left to black and white exclusively. As it turns out – that is entirely true. The folks at Leica (and Huawei) have created a system that makes all photos look extremely good to the average person, but have the best results in their native resolution. Color photos look good, while this camera's black and white photos (with "Monochrome" mode) go well and beyond the call of duty.
The photos of my shoes (below) show how much more pop monochrome photos have whilst capturing with the Huawei Mate 9. Photographers looking for the best black and white camera on a smartphone – this is it. The ability to capture black and white photos with a dedicated monochrome sensor makes all the difference.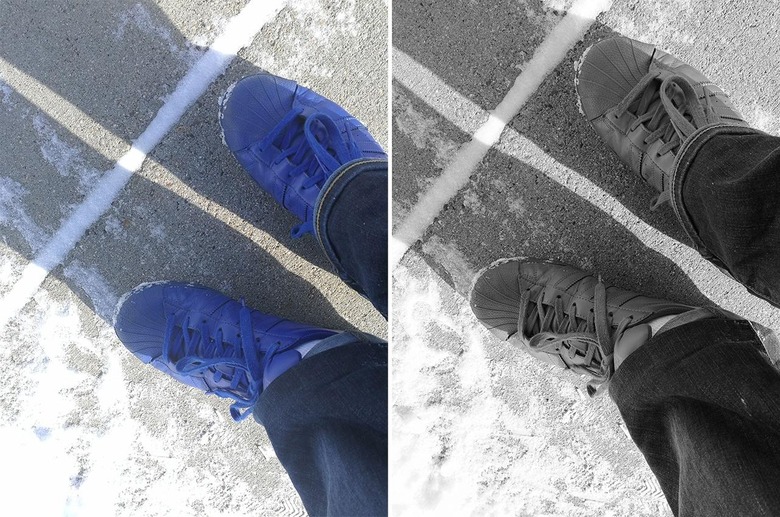 When I first saw the UI for the camera system on this device, it wasn't quite clear what equivalent focal length I'd get when zooming. A recent software update – ready for release – now makes the entire process easier to work with. I can zoom in all the way to 2x before seeing any sort of quality loss in this camera setup. After 2x, it gets a bit messy, especially if I don't use a tripod or something else to stabilize the camera.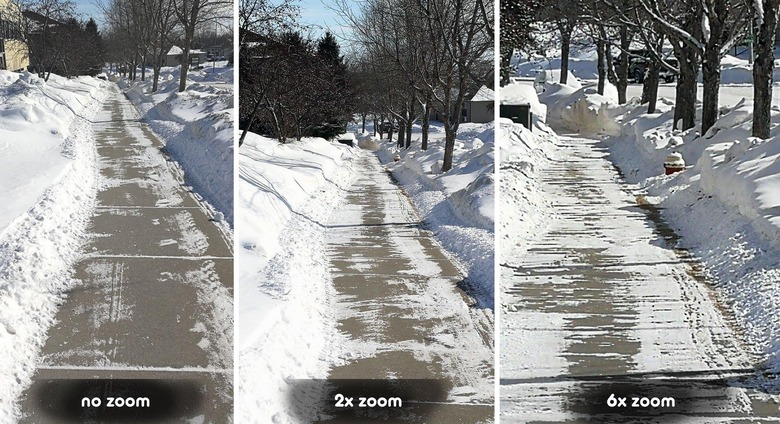 The tests I've done suggest that the Huawei Mate 9 is on-par – in most places – with the camera on the Google Pixel XL and the iPhone 7 Plus. Obviously they each have their own special features, but the Huawei Mate 9 won't lose a photography contest against any other high-end smartphone camera on the market today for lack of superior hardware and/or software.
Performance / Battery Life
Inside this device is a Huawei Kirin 960 processor. That's Octa-core (4 x 2.4 GHz A73 + 4 x 1.8 GHz A53) plus an i6 co-processor. The GPU in this smartphone is a Mali-G71 MP8. Almost every smartphone we review here on SlashGear these days uses a Qualcomm Snapdragon processor. As such, this Huawei processor is simultaneously like a breath of fresh air and something with which we're inevitably more attentive.
Huawei does not disappoint – the processor in this smartphone performs exceedingly well. Without knowing what SoC was inside, it wouldn't be a stretch to guess that this smartphone was running one of the newest and most powerful processors from Qualcomm, or NVIDIA – or any other processor manufacturer we're more familiar with. Huawei puts itself in the running here with Samsung – a brand whose associated business manufactures processors for its phones, too.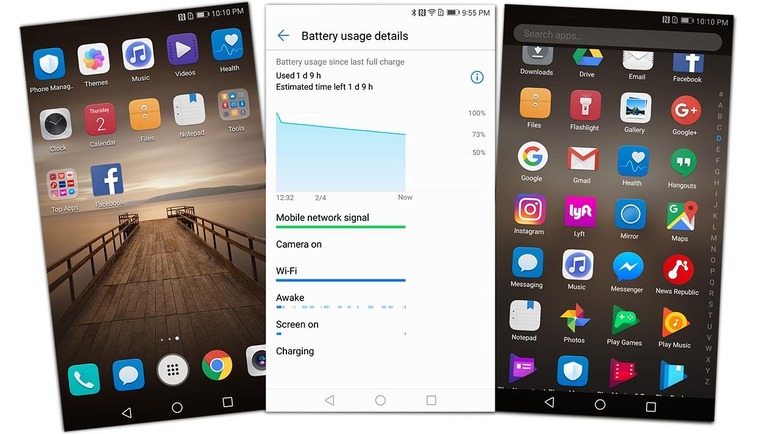 This device keeps up with the swiftest of smartphones on the market today, working with response times only matched (and/or beaten) by the Google Pixel and Pixel XL. This device has had no trouble and will have no trouble running the most power-hungry and graphics-intensive apps on the Google Play app store today.
Battery life has reached up to 8.5-hours with heavy usage with an active AT&T SIM (4G LTE) in a single day. That's not unheard of for a smartphone with a similar display and battery size. Meanwhile thanks to the most recent couple of versions of Android – starting with Marshmallow – this device can last days on a single charge, just so long as it's never powered on. This super-length for battery life is something that used to be normal for tablets – now it's to be expected for smartphones, as well.
Wrap-up
The Huawei Mate 9 is an interesting combination of elements, one that sees the company move from strong branding to entirely solid smartphones in the international market. SEE ALSO: Huawei Mate 9 Review from an alternate point of view We're still waiting for Huawei to enter the United States in full force – that is with a phone sold with at least one major mobile carrier. While we wait, Huawei's already proven themselves as a sleeping giant, just waiting for that opportunity to grab hold of the USA's smartphone-loving public.
The Huawei Mate 9 is available in its International Edition (as seen in the review you're reading now) through Huawei on Amazon. This smartphone is available in Space Gray (black on the front) or Moonlight Silver (white on the front – this is the one we've reviewed), for around $600 brand new and unlocked.
SlashGear uses Amazon affiliate links, and if you buy something we may get a small share of the sale. This in no way affects which products we pick for gift guides, buyer's guides, or reviews of any sort.