Xiaomi Mi Note 2 Review: Curved-edge Values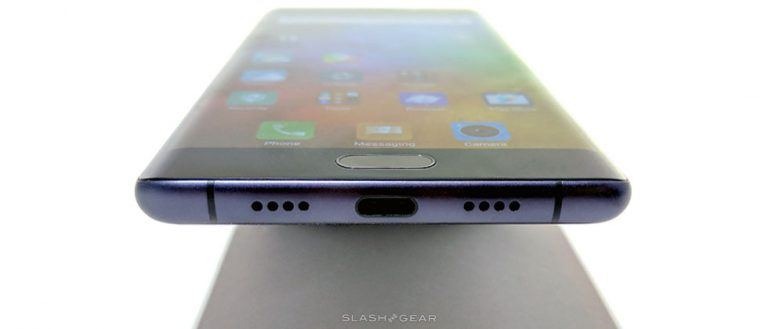 This week we're having a peek at the Xiaomi Mi Note 2, a device released internationally at a key time in the company's history. Given the look and the feel of the device at hand, this is also a key time for the company to do battle against one of its biggest adversaries in the market: Samsung. With no new Galaxy Note on the market and the Galaxy S7 Edge nearing a year old, the Xiaomi Mi Note 2 looks – on the surface, at least – to be able to offer an alternative to Samsung defectors.
Display
This smartphone has two curved edges – one each for its left and right side. Samsung has released smartphones with this same feature, but never with a display that's just 1080 x 1920 pixels in size. The 5.7-inch panel on this smartphone is unique, and not just because it's combined with a 22.5MP camera around back and a Snapdragon 821 SoC inside.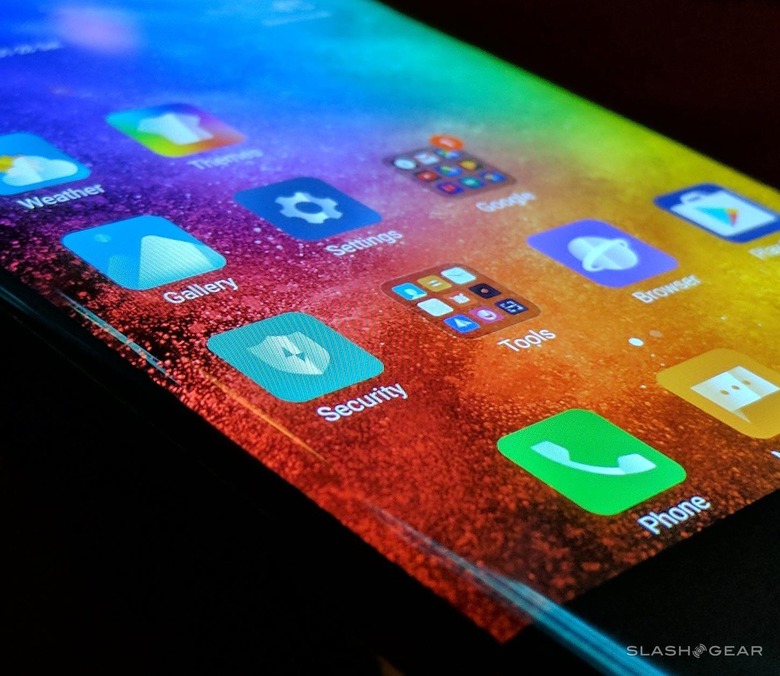 This smartphone is downright interesting. The front panel offers a unique look at the Android user interface by ushering in the newest version of Xiaomi's own MIUI 8.0. That's Android at its base, but working with a user interface that's uniquely Xiaomi. The basics remain the same – apps spread across the same space, folders, access to settings, notifications, and access to Google Now.
The difference is in how Xiaomi shows settings, and incorporates the MI brand in with the user experience. Users will need to be familiar with Chinese to be able to work their way through some of the apps, but this international edition comes with Google Play, as well. I've been able to comfortably install and run all the same apps I normally use on other Android smartphones, no sweat.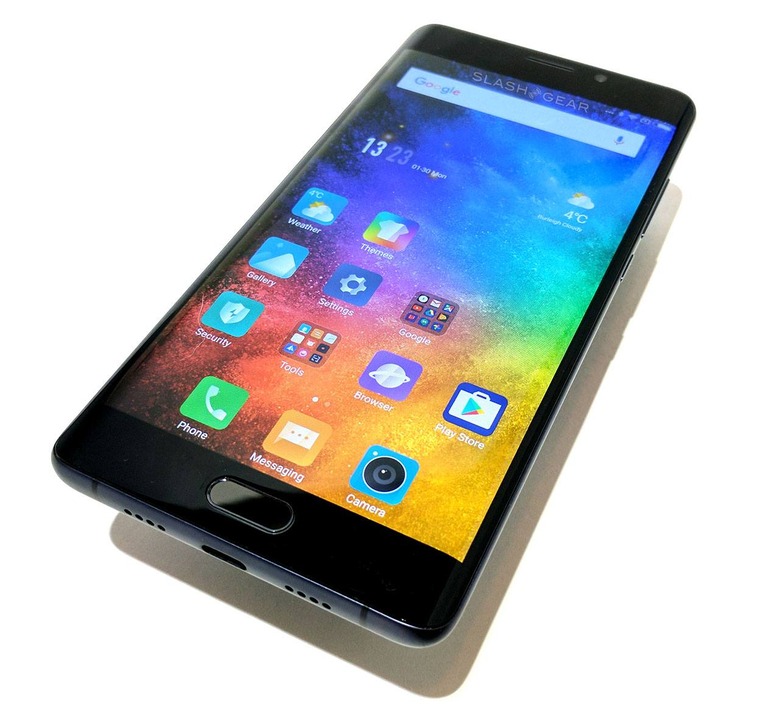 Very few features work with the curved edges of the display – a few notifications and shortcuts from the lockscreen with a swipe in from the left or right. But the feel of the device is what this is all about. Having a display that appears to disappear off the edges of the smartphone makes the whole experience feel more premium.
The display is not quite as bright and brilliant as the Samsung Galaxy Note 7 was, but it's close. This device works with OLED technology up front with an apparent 16M colors and a 386 PPI pixel density. The photos you see here compare the display up close to a Samsung Galaxy S7, Motorola (Lenovo) MOTO Z DROID, and an HTC 10 for color and, in the case of the Galaxy device, sharpness. The differences should be clear right up front.
The Xiaomi Mi Note 2 turns out to be a bit cooler a display than the rest, when compared side-by-side. The sharpest display is the HTC 10, but with colors holding up better at all angles, the Galaxy S7 sits on top of this short list of displays on smartphones. It's difficult to compare the Xiaomi Mi Note 2's display to others because its size and density is so rare – against these top-tier devices, the Mi Note 2's display still holds its own.
Performance and User Interface
Precious few devices on the market today have both a Qualcomm MSM8996 Snapdragon 821 processor and a 1080p display. Most devices that use that processor employ a 2K display (2560 x 1440 or thereabouts). With a 1080p display and one of the best (and most optimized for all things mobile) processor on the market today, this device should have optimum processing power and battery life.
And it does – for what it's worth. I'm not in the camp that suggests we need such processing power on a device of this size. If and when we start using smartphones with larger displays – connecting to them with keyboards, mice, and big screens like they were desktop PCs – then I'll care how beefy the processor in my smartphone is again. Then I'll care a lot more about the amount of RAM this smartphone has.
On that note – two versions of the Xiaomi Mi Note 2 are available. There's one with 64GB of internal storage and 4GB of RAM, and another with 128GB of internal storage and 6GB of RAM. We have the latter, and of that, 120.7GB is non-system storage. The version we're working with is the "global" version which requires that users go through 3rd-party importers to get one.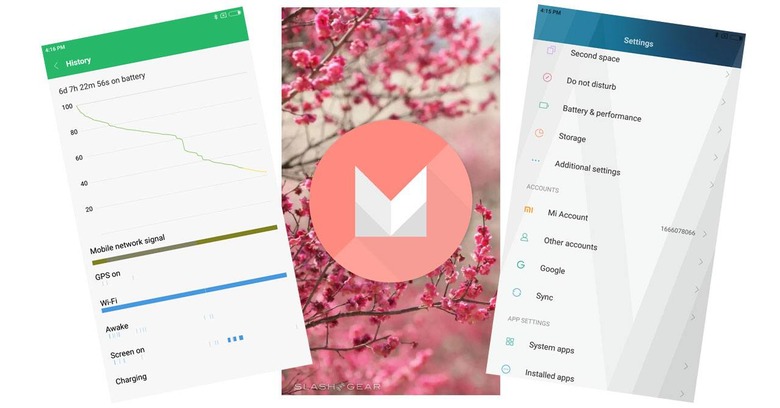 Battery optimizations – particularly with the latest Android optimizations with Doze in Marshmallow make for an intensely long battery life. Most of the extraordinary battery life you see here comes from having very little time with the display on during this test period and no SIM card in.
With the SIM card in, display on, and regular use in play, this device lasts right around the same length of time of basically every other device with this display size from the past year. That means around a day and a half on a single full battery charge.
Camera
The Xiaomi Mi Note 2 works with a 22.56MP back-facing camera with a Sony IMX318 image processor inside. This device has f/2.0 optics, EIS (with its built-in gyroscope), phase detection autofocus, and a dual-LED (dual-tone) flash. The IMX318 captures 1.0 μm pixels and was released in February of 2016.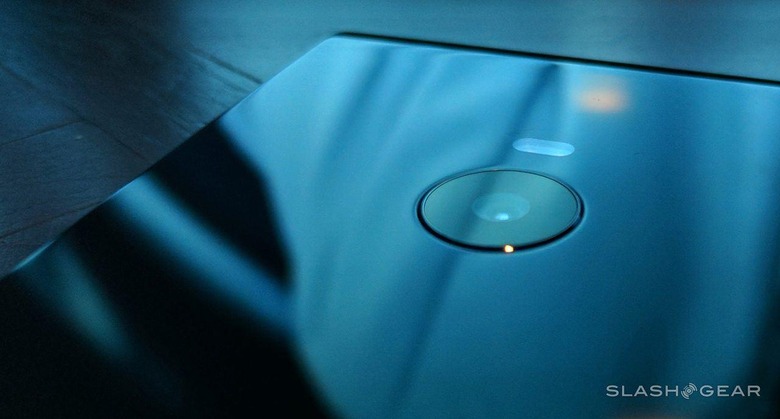 This Sony image processor is the most recently released from Sony in this MP size. There's a 21-MP IMX processor that's from this generation and lives on the Moto X Force, and there's a 20-MP IMX processor that's been released on the Vivo V5 (on the front, believe it or not). Other devices with the same IMX processor include the ASUS Zenfone 3 Deluxe, ASUS Zenfone 3 Ultra, Zenfone AR, and the ZTE Nubia Z11 mini S.
Above and below you'll see some of the results of our basic tests with the back-facing camera. This device has a bunch of available modes, including a fairly versatile manual mode. In manual mode there's a feature called Focus Peaking which places red dots over the area of the photo the camera believes it is focusing on – which can seem helpful, but doesn't feel particularly necessary since we can see the focus preview on the device on its own, live, anyway.
One video you'll see here shows the 4K results of the back-facing camera on a walk with my dog. The other shows a slow-motion video of a pane of ice being dropped to the ground.
Wrap-up
If we were getting this device for the price it goes for in China, converted directly to USD, it'd be a real deal. As it stands, we still need to go through 3rd-party retailers to get the device. I mean the standard 128GB version in China, which can be found for around RMB 3299 which is around $480 USD, compared to the version we have. We have the version called Mi Note 2 Global.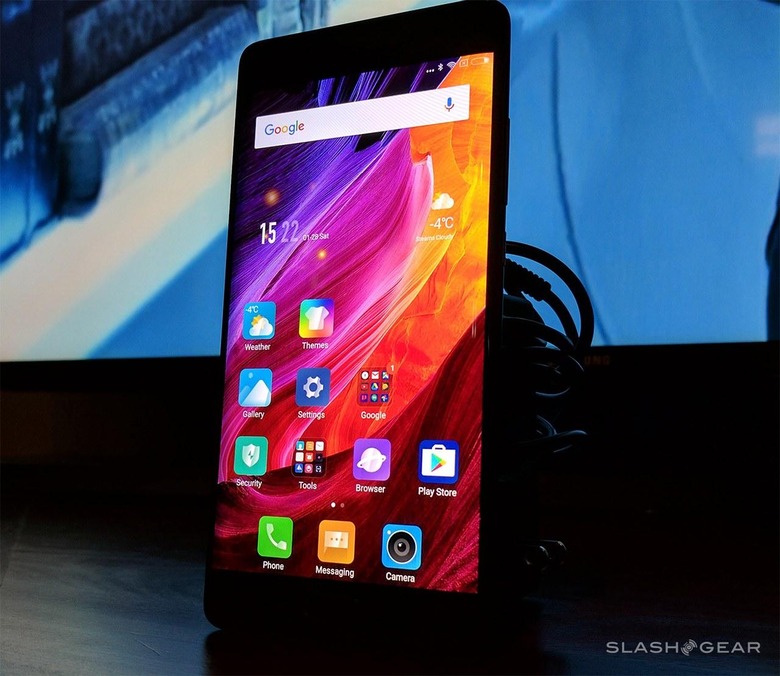 This version is supposed to cost around RMB 3499, which is close to $510 USD. Importing the device may end up costing more depending on the retailer. Meanwhile the 4GB+64GB version starts at RMB 2799, which converts to close to $410 USD.
If this device is available for $410 – or close to that – it's a real steal. The Samsung Galaxy S7 Edge (which is very similar to this device in many respects) can be found for around $670 for its Unlocked 32GB internal storage space iteration. If you can find a Galaxy S7 Edge for cheaper than the Xiaomi Mi Note 2, get it. If you can't, the Xiaomi Mi Note 2 is a truly compelling alternative.