Huawei Mate 9 Review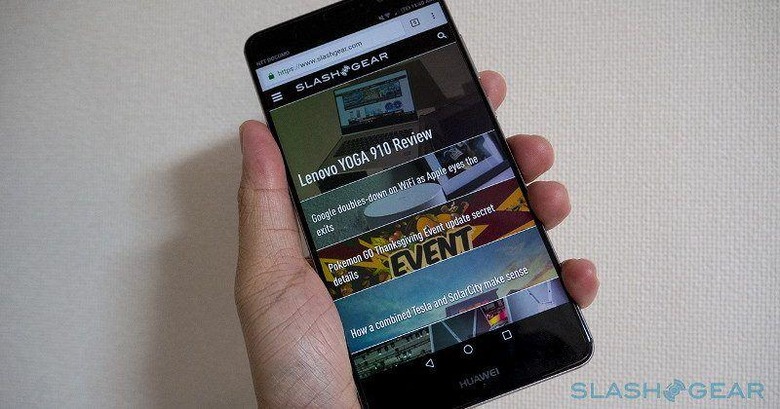 EDITORS' RATING: 8/10
The smartphone market, especially in the US, is at a turning point in history. Olympus has fallen and the towering Titans are stumbling. This has left the land open for explorers and conquerors or to put it less poetically, other smartphone players are honing in on the once sacred ground where only the likes of Samsung, Apple, LG, and HTC grazed on.
This isn't the first time Huawei has made an attempt to take a large bite out of the US smartphone market pie. But with the Huawei Mate 9 it is making its biggest gamble yet. Will it fly or will it flop? We take a deep dive to answer just that.
Design
We've said it before, but we can't say it enough. Gone are the days when Chinese smartphones always meant plastic, regardless of the global trend or price. While some manufacturers do still hold on to the cheap material for lower models, even the likes of Xiaomi have switched, more or less, to more premium metal. Huawei, however, has been doing that far longer than any of its compatriots. And its head start definitely shows in the quality of the Mate 9.
We're talking here of the "base" Huawei Mate 9 model, not the more expensive luxury Porsche Design variant. But even though you're paying less, you aren't getting gimped when it comes to build materials and quality. Which is to say the Mate 9 feels great and solid in your hand. The all-metal unibody design does wonders for its appearance, even if it doesn't have the brushed metal back of its Porsche Design sibling.
Admittedly, size will be a concern for the Huawei Mate 9. While nowhere near the ridiculous 6.4 or 7.0 inches of some phablets, the smartphone's 5.9-inch screen does mean it won't be comfortable, nay sometimes even impossible, to use with one hand. Something to consider if you're that type that prefers your other hand to be free to hold other things.
Display
That display might actually be the biggest wart on the Mate 9's proverbial face. At 5.9 inches, you'd expect a premium smartphone to have a premium resolution. Unfortunately, like many of the other Chinese flagships this year, that just isn't the case. Yes, the Huawei Mate 9 only has a maximum of 1920x1080 pixels; Full HD 1080p, in short. The QHD resolutions are reserved for its higher priced Mate 9 Pro and Porsche Design brethren.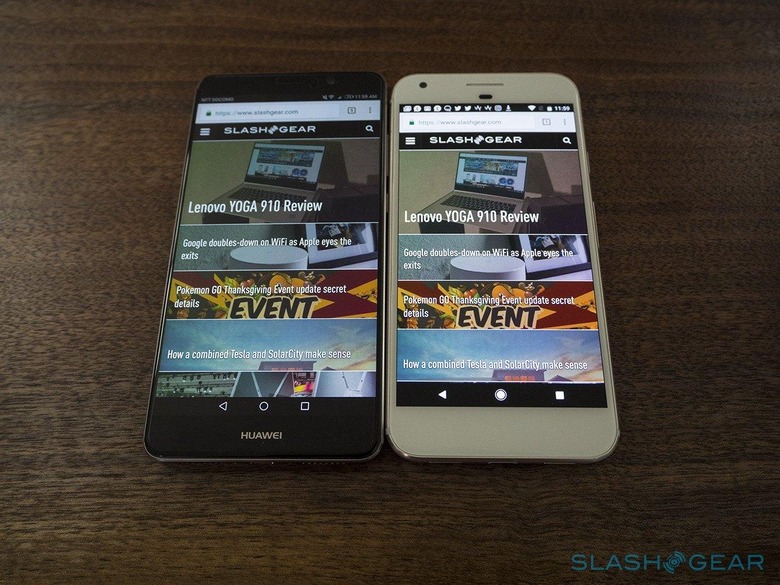 In practice, however, pixel density might not be a deal breaker, depending on your particular screen inclinations. Some find Full HD to be just fine and within acceptable parameters. Others, especially those already used to Quad HD screens, might find everything annoyingly super sized. The actual pressing matter is the quality of the screen.
Clearly it is no Samsung Super AMOLED, not even a Sharp IGZO LCD. Colors aren't as vibrant as either of those two and white balance can be a bit off at times. Brightness is also not something you'll write home about, especially compared to something like the Google Pixel. The Huawei Mate 9's screen can be best described as being decent and tolerable. Just OK, but nothing exceptional. Good thing it does have other things that are exceptional.
Performance
Unlike most of this year's flagship devices, Huawei decided to keep its processor eggs in its own basket. That means no Snapdragon 820. Not even a MediaTek. Instead, you've got the newest Kirin 960 from HiSilicon, the fabless semiconductor company wholly owned by Huawei. The Kirin isn't exactly known, much less used, outside of Huawei's devices, but Huawei should, perhaps, look into changing that, because its performance is surprisingly impressive.
The Kirin 960 is an octa-core mobile processor with four Cortex-A73 cores running at 2.4 GHz and four Cortex-A53 cores at 1.8 GHz. This is paired with a Mali-G71 graphics core for pixel pushing. On AnTuTu, the Huawei Mate 9 scores a 119589 which the benchmark software compares with the LG G5 and the Samsung Galaxy S7 edge.
The Geekbench scores are more promising. In both single-core and multi-core tests, the Mate 9 trumps even the ill-fated Galaxy Note 7. It should be noted that Geekbench's tests are pure CPU while AnTuTu's is more generic. As far as CPU is concerned, AnTuTu does agree that the Kirin 960 is "high end".
In terms of graphics performance, Futuremark's 3DMark gives it a score of 2069, which puts it below a lot of this year's flagships. Curiously, almost all those above it seem to be making use of Qualcomm's Adreno 530 GPU in the Snapdragon 820. FPS rates in GFXBench are average at best. Futuremark's PCMark, for non-GPU tasks, also gives it good scores in performance.
Of course, these look like distant, alien numbers for users more interested in the day to day performance of the Huawei Mate 9. And we're happy to report that the smartphone admirably managed everything we threw at it. Apps were snappy and multi-tasking was a breeze, even with rather heavy apps opened, like Slack, Chrome, and especially Facebook. While 6 GB o RAM might be a dream come true, the Mate 9 proved that 4 GB is just as sufficient.
Software
Part of that snapiness in performance is thanks to how Huawei has handled its Android experience. Sure, Huawei does have its own EMUI skin and customizations on top of Android, but it isn't has heavy-handed in most cases compared to, say, Samsung's TouchWiz. There will naturally be some bloatware pre-installed, but not much. And you can install some of those, or disable and hide those you can't. All in all, the changes EMUI introduces on top of plain Android aren't as in your face as other custom experiences.
One nice touch that Huawei's EMUI introduces in this version is how it collapses multiple notifications into just a number on the status bar. While maybe not as informative, it does keep icons and notifications from cluttering up that limited space.
The Huawei Mate 9 is one of the few new Android smartphones that are now shipping with Android 7.0 Nougat out of the box. With the smartphone's extra large screen and beefy specs, that version's multi-tasking features, especially split-screen windows, definitely shines.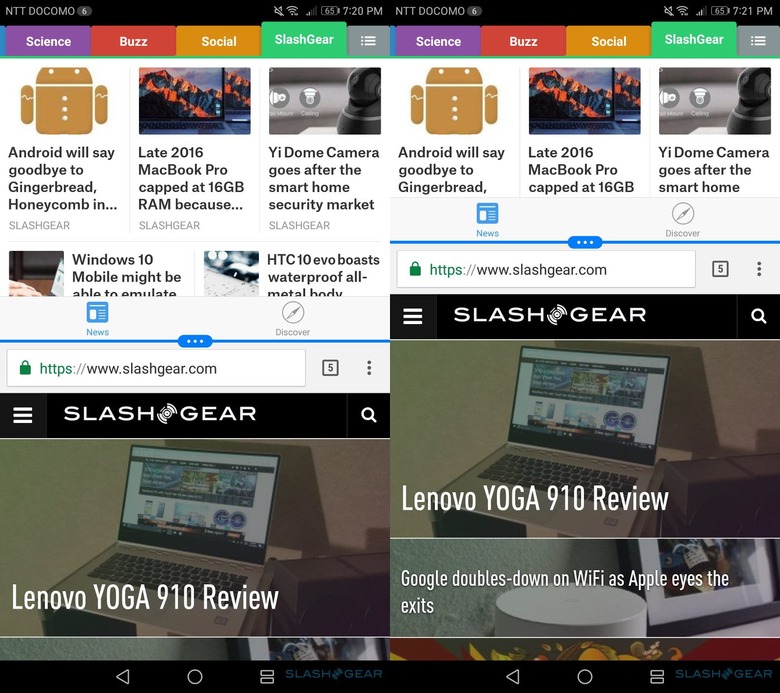 Battery
These days, battery life is just as important, or even more important, as performance. The most powerful smartphone in the world will be rendered useless if it makes you scramble for a wall socket no less than 6 hours into your day. Here, the Huawei Mate 9 again accomplishes its tasks with distinction.
The battery won't last you days under high screen usage time but the 4,000 mAh battery will last you until very late night before you have to recharge it – very impressive battery life. On top of that, Huawei boasts of its SuperCharge fast charging tech to rival Qualcomm's and MediaTek's similar features.
Here, however, we come to the next biggest thing in the Mate 9's armor. Unlike Qualcomm's Quick Charge, MediaTek's Pump Express+, or the USB-C standard Power Delivery, no one other than Huawei uses SuperCharge. In short, it is a proprietary technology that only Huawei knows about. In practice, this means that no other charger or cable will give you the benefits of SuperCharge except Huawei's official accessories. Not even Google's standards-compliant Pixel charger and cable. Everything other than Huawei's charger and cable always maxes at 5V/2A.
Camera
And now we come to perhaps the most exciting aspect of the Huawei Mate 9: its camera. Huawei already made a big splash with the Huawei P9, bringing along famed camera maker Leica's name into the headlines. With the Mate 9, Huawei stepped up its photography game with more pixels and more features.
While the Huawei P9 had two equal 12 megapixel sensors on its back, the Huawei Mate 9 pairs a larger 20 megapixel sensor with a 12 megapixel one. The purpose remains the same, although with a slight twist. Unexpectedly, it is the smaller 12 megapixel sensor that actually sees in color, while the 20 megapixel sensor is more concerned with contrast and finer details. The results are nothing short of exceptional, producing vividly colorful and detailed photos, both in good light as well as poor.
Just as impressive is the 2x hybrid zoom that Huawei included in the Mate 9. It's no optical zoom, of course, but the output is nonetheless phenomenal, with very little noise on closeups. As long as you have enough light, of course.
Normal: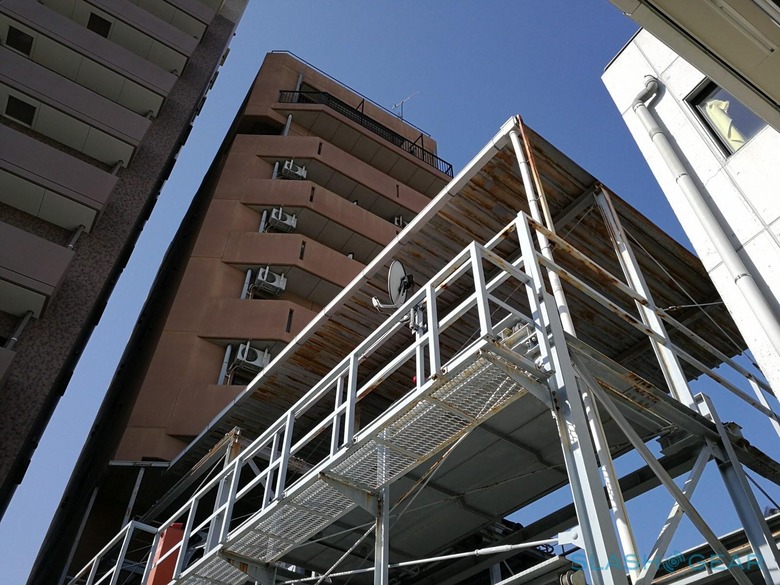 Zoom: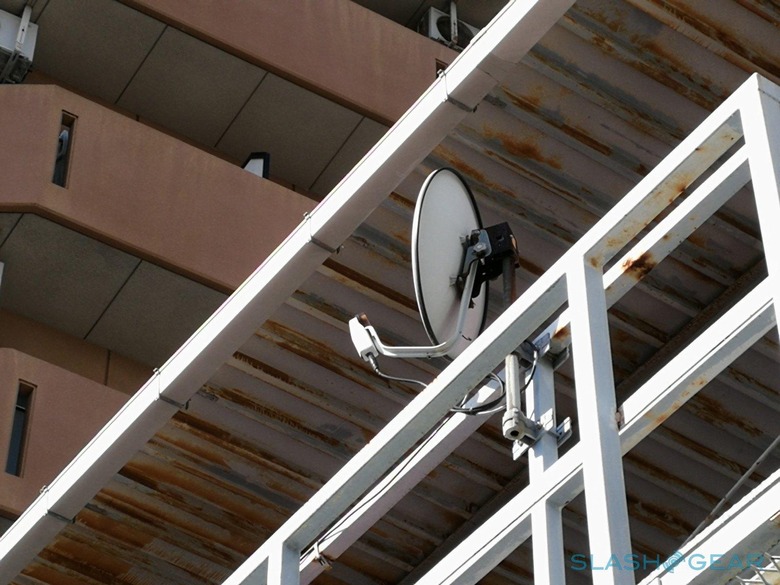 While the front camera retains the 8 megapixel resolution, Huawei has increased the aperture to f/1.8, versus the P9's f/2.4. It's a huge jump that, on paper, should do better. While it does decent shots, it still falters under low light conditions just a bit.
Final Thoughts
Older, bigger players in the smartphone market should probably take notice if they still haven't woken up to smell the coffee. Or the blood. Their prized territories are under siege by armies hailing from the East. And Huawei is leading the way.
The Huawei Mate 9 is, without a doubt, one impressive mobile device. It shatters expectations of what Chinese-branded smartphones, which are usually affordable but also under-powered, can be capable of. It does have a few quirks, addressed in the Mate 9 Pro model, but some of those, like the display, can be easily overlooked.
Huawei, however, is facing a fierce battle against the old guard. While Samsung has definitely taken a hit this year, it promises to rebound next year. Google now takes the top spot in DxOMark's list. And the iPhone 8 might shape up to be quite an intriguing smartphone. It's definitely a David versus Goliath, multiple Goliaths in fact, story. Hopefully for Huawei, its story will have the same happy ending.