Lenovo opens the Moto Mod floodgates, commits to 12 per year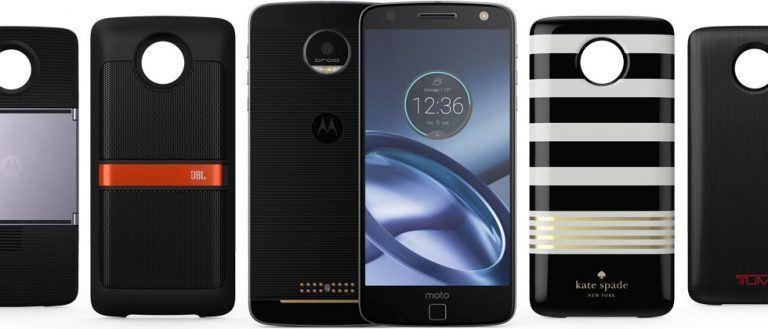 If you're a fan of the modular Moto Z, then you're apparently in for a treat, as Lenovo has committed to releasing 12 Moto Mods per year. The Moto Z family has already received seven different mods since it launched back in July, so Lenovo is already throwing a lot of weight behind its modular phone. From here it seems like things will only get better for Moto Z owners, which is definitely an exciting proposition.
Motorola senior director of product management John Touvannas told CNET that his company planned to ramp up Moto Mods development in 2017. "Our goal is to get more Mods out this year than we did last year, no question," he said. Any Moto Mods that are released for the current Moto Z lineup – which includes the Moto Z, Moto Z Force, and Moto Z Play – should be compatible with any new models the company releases, as backwards compatibility has been a goal for these accessories since the start.
As CNET points out, Lenovo's year runs from April to April, so we may not see an uptick in Moto Mods right away. Still, with two new Moto Mods just recently announced, it doesn't seem like we should expect Lenovo and its subsidiary Motorola to slow down. Those two recently revealed mods include a Mophie battery pack and an Incipio-made vehicle mount.
What new functionality could Lenovo and Motorola offer through these Moto Mods? The sky seems to be the limit here, and Motorola has even opened up the floor to anyone with a Moto Mod idea thanks to a new campaign with Indiegogo. We have our own wishlist as well, so Motorola shouldn't be hurting when it comes to ideas for new Moto Mods.
Here's hoping the idea sticks. A few manufacturers have tried to make modular phones a reality at this point, but Motorola seems to be the only one throwing a significant amount of support behind this dream of a modular future. With the promise that Moto Mods will be compatible with future iterations of the Moto Z, we could very well see this idea flourish in the years to come. That's especially true with Lenovo committing to 12 mods per year, so stay tuned.
SOURCE: CNET