Moto Z's latest Moto Mods include a car mount and Mophie battery pack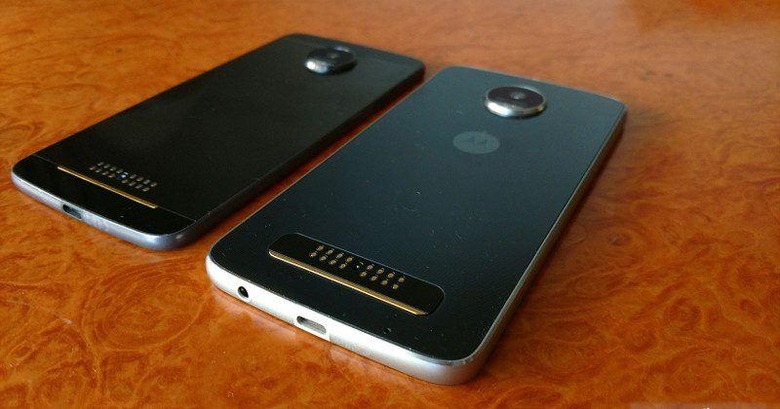 A pair of new Moto Mods have been introduced for the Moto Z family. Utility is the name of the game with these latest Moto Mods, with the first being a battery pack from the folks over at Mophie. The second is a car mount from Incipio, and it comes with some extra functionality meant to keep your hands on the wheel.
For the battery mod, you're getting a 3,000 mAh pack that this Verizon listing claims is good for a 60% boost in battery life. Your mileage will likely vary when it comes to that extra battery life, but having additional juice is hardly a bad thing. While the battery mod will add some additional bulk to your phone, it seems like a better alternative to the sometimes large and heavy battery cases Mophie offers.
Verizon's listing gives this mod a price tag of $79.99. That may seem a little on the expensive side, but we've also seen Mophie's more premium battery cases come in around that price point. The battery pack also comes with its own USB-C port, so you can swap it out for another mod to charge it up before using it with your phone.
Next up is Incipio's new car mount, which attaches to the air conditioning vents in your car. The mount is outfitted with a 3.5mm headphone jack and and a charging port around the back, and can hold the phone either horizontally or vertically depending on your preference. It'll also pull Android Auto up automatically, giving you a better interface to use while you're driving.
The car mount mod commands a premium price too, coming in at $64.99. Though you can order the Mophie battery pack through Verizon now, there's no word on when precisely the car mount will be available. Have a look at our story timeline below for more on the Moto Z's swappable Moto Mods.