As someone who is lucky enough to see several modern smartphone slide across his desk, I can say the HTC One (M8) is among the nicest I've ever been lucky enough to toy with. Sense is enough overlay to improve Android, and the build quality is special. It's that phone HTC is trying to defend in their latest video, and it's that very same phone which makes that video so confusing. Rather than improve on their efforts, HTC is in attack mode, but why?

If you've not seen the video, it's included below for you. Just give it a look-through if you haven't already. There's also an epilogue interview that ratchets the weirdness to a whole new level.
At first glance, it's a cute video HTC cooked up for — well, we're not sure. Idle smack-talk is best left for micro-blogging platforms where rival brands' PR people can engage in a digital slap-fight. This video obviously isn't meant to be taken seriously, but it's still just plain terrible.
It's also not the quiet-cool of their past efforts. When the HTC One (M8) came out, those Gary Oldman commercials were spot-on brilliance. They were also sophisticated, stylish, and smart. This video is none of that.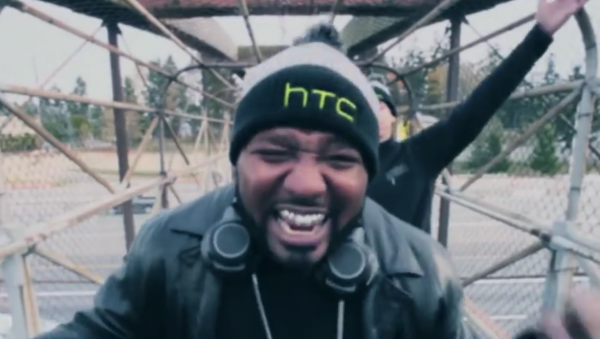 Taking Apple to task, well — that's just plain stupid. In their video, HTC insinuated it took Apple six attempts to get a smartphone right, effectively accusing Apple of copying the HTC One.
Nobody needs a primer on the fact that Apple's new iPhone 6 looks an awful lot like an HTC One. It's not necessary. It's a tired argument. Everyone draws inspiration from everyone. Xiaomi has effectively fashioned an overseas cottage industry by copying Apple. So what? I think it's smart.
HTC is better served to remember that they've recently failed at delivering on a promise to update their One (M8) to Android Lollipop. As for Apple needing six tries to "get it right", HTC only recently moved away from plastic smartphones. So, did it take HTC several dozen tries to get it right, or what?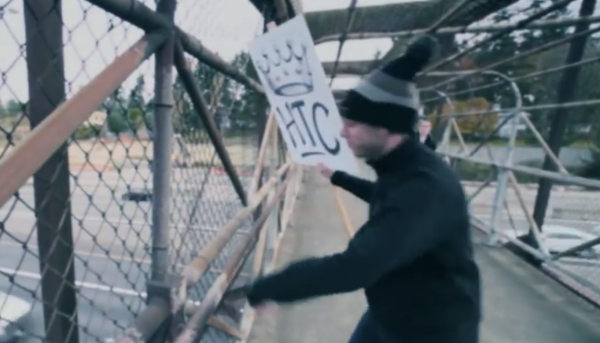 I would also point out that HTC is expected to announce a new smartphone soon enough. This announcement will be in a room full of media who are writing on MacBooks and tweeting from iPhones. HTC didn't have people lined up like goons to buy an HTC One. Ever.
Apple does. Annually.
I'm not an Apple apologist, nor am I an HTC 'hater'. Factually, I really enjoy the HTC One M8, which is why this video was such a sad misstep in my view. After climbing their way back into the good graces of media and users alike (of which I am both), HTC has undone quite a bit of the respect they've built up. Not just this video, but missing software update timeframes and their departure from the 'higher road' they've been traveling.
HTC took a great smartphone — one of (if not the) best Android handsets around — and gave it a patina of trashiness with this video, which may not serve them well moving forward. Rather than green-light stupid videos and force us to sit through fashion shows for a wannabe GoPro, maybe HTC should be devoting themselves to Lollipop updates, upgrading their incoming hardware to make us feel like we need want it, and being profitable.