Apple sold 74.5 million iPhones in Q1 2015 -- their best quarter ever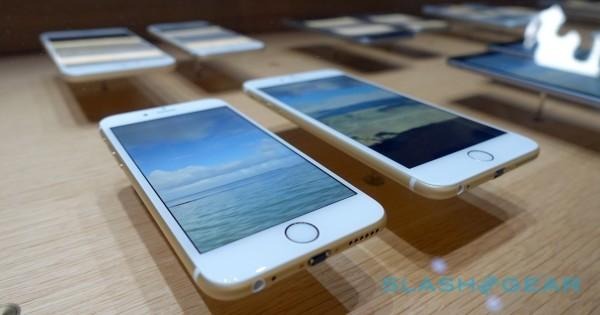 What did you expect from Apple? Analysts were hopeful Apple would have a very good quarter to start their fiscal 2015, but Apple did them one better. After reporting $18 billion in profit, their stock is ticking upward at a steady clip. How Apple got to these impressive figures isn't mysterious — it's hardware sales, advertising, and wetting their beak in sales of apps. With regard to hardware, Apple moved an astonishing 74.5 million iPhone during Q1 2015, which is the most they've ever sold in one quarter.
That's even more than the original iPhone. Let that one sink in for a minute. Even appreciating how smartphone adoption has scaled, that's impressive.
Wall Street analysts expected (hoped) Apple would move 67 million iPhone in the quarter. Last year this time, Apple moved 51 million iPhones. In Q1 2013, they sold 47.8 million, which was more than the 37 million the year ahead of that.
Their impressive sales figures are bolstered by growth of their own. Apple has moved into China, and Canalys is reporting they've outsold all other manufacturers in the country — even Xiaomi.
Rounding out their mobile push, Apple is reporting iPad sales of 21.4 million — down from 24 million last quarter, which was a 7% drop from the previous quarter. Their iterative upgrade to their tablet lineup hasn't helped much, it seems.
Macs were a bright spot for Apple this quarter, as they report 5.5 million sales. That's a positive move form the 4.8 million sold this time last year.