HTC teasing a Sept. 6 event, could be "hero product"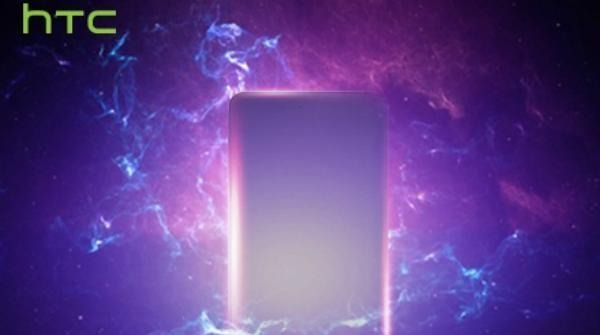 LG, Motorola, Samsung, and now Sony. We've so far heard from the big names in the smartphone market what their 2015 strategy will be. Well, perhaps except for LG who might still have one card to show. That leaves HTC, whose One M9 was supposed to be its 2015 forerunner but was met with almost universal criticism, if not disinterest. Newly minted CEO Cher Wang promised last June that a new "hero product" will be coming to fix that, and it may very well be announced on September 6.
The hint comes from the company's Weibo account, which shows the shining outline of an electrifying, or electrocuted, smartphone. Other than that, there isn't much there, which is actually indicative of the amount of information out there about HTC's promised device. Either the company has perfected the art of preventing leaks or the Internet has shown a general disinterest in the matter.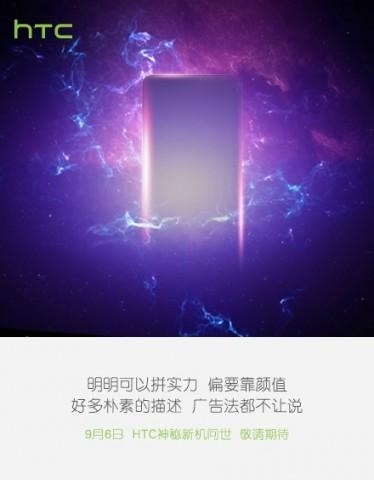 It's hard not to be curious about this development, or the lack of it. HTC has been one of the oldest names in the smartphone market, predating either iOS, Android, or smartphones for that matter. In fact, it could be credited to have made the first Android smartphone, the HTC Dream, and the first Nexus device, the Nexus One. So it is somewhat disheartening to see the company going through extremely troubled times. Even HTC's foray into other markets, like the RE camera and the Vive VR headset, hasn't exactly pulled it out of the slump. The Vive has even been delayed to early 2016 for still undisclosed reasons.
As to the mysterious hero product, there hasn't been much talk about it at all. There was talk that it would bear a Qualcomm Snapdragon 820, perhaps in response to the criticism of the Snapdragon 810. But with Qualcomm practically saying that devices won't start shipping with its latest chip until 2016, that pretty much throws that theory out the window. Which means HTC could either stick to an SD810 like Sony or go with an SD808 like LG.
As to the design of the smartphone, HTC has also been criticized for not having changed its tune for years now. Then again, neither has Sony. That old design will still be better than going for a blatant copy of Apple's.
VIA: Weibo