HTC Vive VR headset delayed until Q1 2016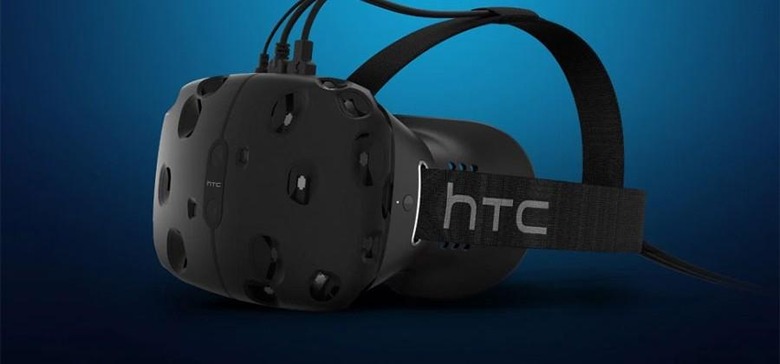 HTC and Valve teamed up on a cool looking virtual reality headset called the HTC Vive that we spent some hands on time with back in March. If you were looking forward to getting your hands on the Vive this year, some bad news has surfaced from HTC and Valve this week. The Vive has been delayed with initial shipments of the device being very limited.
Those initial shipments will go to developers and the delay will push the first consumer devices out until sometime in Q1 2016. The Vive was scheduled to launch in November and would have been the first commercial VR platform launched.
The delay means that the Vive will land at around the same time as the Oculus Rift platform set to launch early next year. Valve has stated that initial shipments for dev kits will be very limited. There were about 10,000 developer kit inquires received and there are currently more than 80 titles in development for the Vive.
Most won't be surprised by the delay, Valve had been very quiet about the launch. A couple of the big games in development for the Vive platform include Fantastic Contraption from Radial Games and Northway Games and Final Approach by Phaser Lock Interactive.
SOURCE: Venturebeat