HTC profit dives as Samsung and Apple increase pressure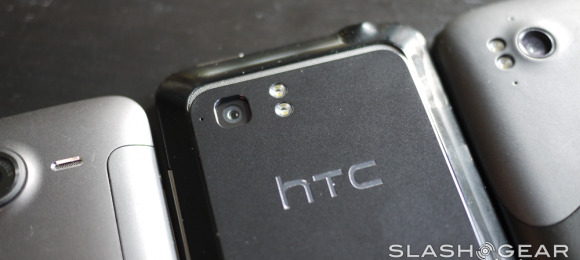 HTC has revealed underwhelming Q4 2011 financial results, stung by the increasing strength of its smartphone rivals Apple and Samsung, and struggling to differentiate its smartphones. The company has announced that revenues are down 2.49-percent year-on-year, at NT$101bn ($360m), with operating income down from NT$16.7bn in Q4 last year to NT$13.0bn this year. HTC has not given any indication as to why it believes performance has struggled.
Still, we're not short on suggestions. HTC has struggled in the courts this year, facing a defeat of what had seemed an "in the bag" win against Apple with planned acquisition S3 Graphics, forcing the company to reconsider the buy altogether. Meanwhile, the ITC ruled against HTC in a different Apple patent case, banning certain devices from sale in the US.
More importantly, though, unlike Samsung with its in-demand line-up of handsets, HTC has had difficulty creating smartphones users actually seem keen to buy. Revenues from sales were already ditching by 30-percent in November, and HTC failed to take advantage of its potential software and services leverage to compete with Apple's refined iOS experience and Samsung's potent hardware manufacturing advantages.
2012 will bring a new "focus on the product" according to HTC, which is being interpreted as fewer me-too devices and an overall smaller number of generally better phones. Among the first of those is expected to be an LTE Windows Phone for AT&T, the Radiant, and a quadcore Android uberphone at MWC 2012 in February.