HTC Radiant LTE Windows Phone for AT&T surfaces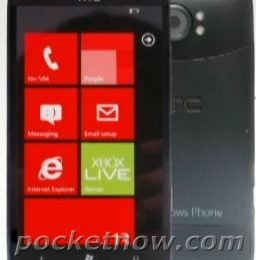 An image purported to be that of the HTC Radiant has surfaced, although details on the rumored LTE Windows Phone remains a mystery. We talked about the phone in late December when Paul Thurrott had tipped that the device would be heading to AT&T along with the Samsung Mandel, both LTE Windows Phone handsets.
The HTC Radiant, as shown in the image, appears very similar to the HTC Titan, but there are some visible differences, mainly on the backside. The lens of the rear-facing camera appears larger and the dual-LED flash has been moved to the right side of the camera. The top portion of the backside also appears more curved and the Windows Phone logo is at a slightly different location.
However, in terms of actual specs, we know very little about the device. It has only been mentioned as being a 4G LTE Windows Phone device heading to AT&T. Also, we likely won't see the HTC Radiant at CES. Rumors suggest that the device won't be ready to debut until Mobile World Congress in February.
[via PocketNow]