HTC One mini (aka HTC M4) leaks with UltraPixel and August launch tipped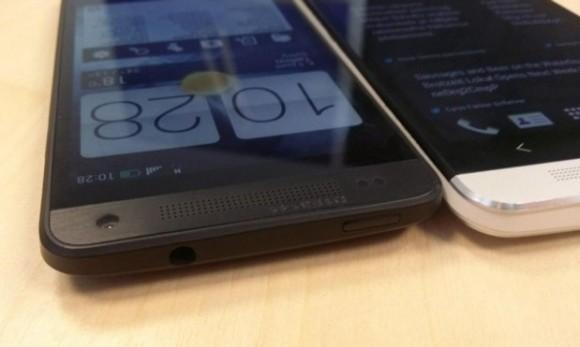 HTC's new mini version of the HTC One – variously known as the HTC One mini, HTC M4, and other names – has apparently leaked, showing the smaller Android smartphone nestling up against its flagship sibling. The details, from Delfee.ee, tip a 4.3-inch handset (versus the 4.7-inch of the original One) running at 720p HD resolution, along with UltraPixel camera technology.
In fact, the HTC One mini is said to have a 4-megapixel equivalent camera, just like the larger phone. HTC's camera technology trades raw megapixel count for accommodating bigger pixels, with a resulting increase in how much light is taken in by the sensor. The company has argued that it can achieve better low-light and sports motion photography than higher-resolution rivals, because UltraPixels lead to less blur and allow for faster shutter speeds.
Elsewhere, there's said to be a dualcore processor – the exact chip is unspecified, but we'd guess at something from Qualcomm's Snapdragon range given that's where the HTC One gets its CPU from – and 2GB of memory to go with it. Internal storage is believed to be 16GB.
It's not the first time we've seen a smaller One in the wild. Late last month, the phone was spotted hanging out with two high-end devices from Nokia and Sony, for instance. Meanwhile, a larger version – potentially with a 5-inch or above display – is also rumored to be in the pipeline.
According to the leaks, the HTC One mini will arrive by August at the earliest, slotting into the mid-tier range. HTC could do with the help; although revenues climbed 50-percent last month, the company has seen several high-level execs abandon ship.
VIA: Engadget