HTC's One M8 has got itself a little brother, the HTC One mini 2, distilling the style and some of the specifications of the flagship Android phone into a more affordable, smaller device for the midrange. Headed to stores in just a few weeks time, the One mini 2 wraps a 4.5-inch 720p HD display in a smooth metal casing, though unlike the One M8 it lacks the Duo Sense camera system. Read on for our first-impressions.
The family resemblance between the One mini 2 and the One M8 is clear, though HTC has cut costs in a few areas. For a start it's not a full unibody in the same way that the One M8 is, and there's more plastic to be found in the construction.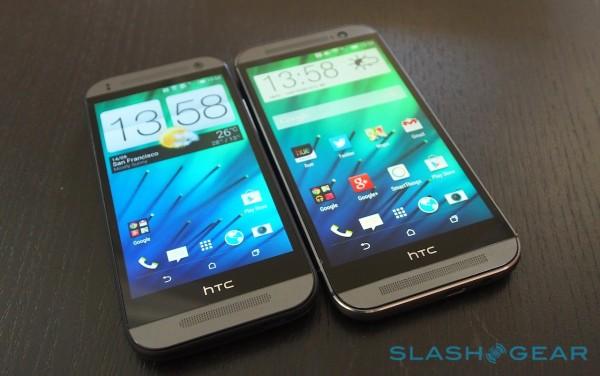 HTC doesn't use its clever production technique, either, where plastic is injected into the metal shell and then they're both CNC'd for the smoothest finish. As a result, the antenna bands on the back of the One mini 2 are slightly more pronounced than on the more expensive phone, though it's still a beautiful and sturdy design overall. It's worth noting that the silver volume button of the handset in our photos will be switched out for a matching gunmetal grey version after the first production batch, HTC tells us.
Last year's One mini came in for some criticism for falling short of the design of the original One, particularly in the plastic rim around the edge of the display. The One mini 2 does a better job, best of all on the gunmetal grey finish, where the black plastic bezel blends discretely in. The amber gold and glacial silver versions, while eye-catching, do less to disguise the plastic.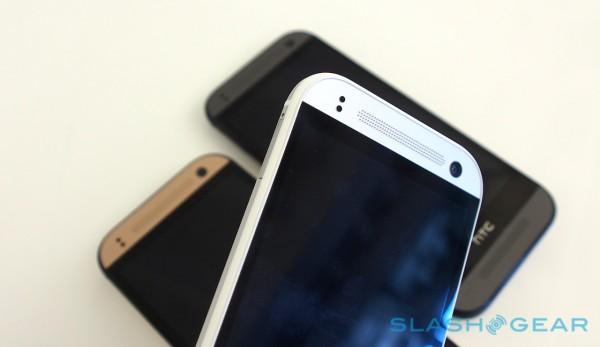 It's not the only place where HTC has trimmed costs. Inside, there's a 1.2GHz quadcore Snapdragon 400 processor and 1GB of memory, and you get 16GB of storage. HTC has thankfully included a microSD slot, compatible with up to 128GB cards.
In practice, the phone runs smoothly, with HTC Sense 6.0 on top of Android 4.4 KitKat running through its transitions and app-switching without hiccups. We'll know more when we live with the One mini 2 for a more extended period.
HTC One mini 2 hands-on:
HTC's UltraPixel camera technology and Duo Camera depth sensing system have proved controversial, but the One mini 2 takes a more straightforward route. It has a single, 13-megapixel camera with a BSI sensor and f/2.2 lens, capable of Full HD 1080p video recording but not the HTC Zoe photo/video hybrids the One M8 can do. You get the new camera UI with the ability to save settings presets, but not the Panoramic 360 mode.
Still, One mini 2 owners will be able to download the Zoe app which HTC tells us is due this summer, and edit pre-existing Zoe highlight reels. The company is also keen to stress that the more traditional sensor doesn't indicate any backing away from UltraPixel: the big-pixel sensor is simply too expensive to be included in a midrange phone.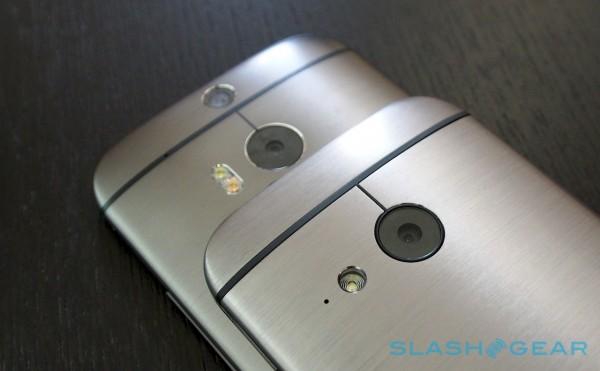 Up front, there's the same 5-megapixel BSI camera with 1080p video recording and wide-angle lens as on the One M8, for selfies and video calls. It's on top of a 4.5-inch 720p LCD panel (rather than the 1080p of the One M8), which although lower resolution is still crisp and clear, with great colors and broad viewing angles. It also helps keep the One mini 2 compact – 137.43 x 65.04 x 10.6mm and 136g, nestling neatly into the hand – and is protected with a sheet of Gorilla Glass 3.
Duo Camera may be missing but other aspects of the HTC flagship's magic have been translated down. HTC BoomSound is preserved, sounding much better during music and video than a device of its size has any right to. The headphone jack, on the top of the phone, gets its own amplifier, too; there's no IR blaster next to it, however, so no HTC TV app for turning it into a universal remote.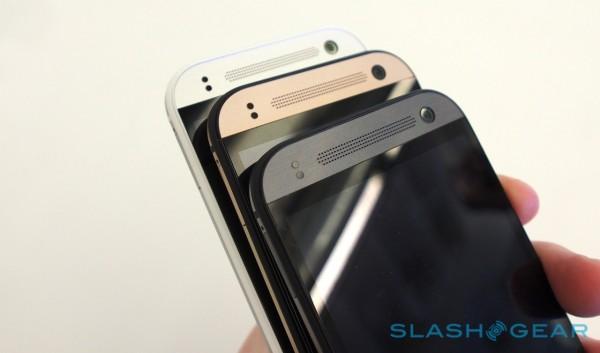 Connectivity includes LTE and HSPA+, WiFi a/b/g/n (2.4/5GHz), Bluetooth 4.0 with aptX, NFC, and a microUSB 2.0 port. There's also GPS/GLONASS, a digital compass, accelerometer, proximity sensor, and ambient light sensor.
Unsurprisingly, the battery is smaller too – 2,100 mAh versus the One M8's 2,600 mAh – but HTC still says it should be good for up to 16.2 hours of 3G talktime, or at least a full day of mixed use. Extreme Power Saving Mode is included, too, cutting down data and app use in return for prolonging runtime for the essentials like calls and messages.
HTC struggled in 2013, in part because it lacked a good midrange option. Would-be buyers walked into stores because of the original One, the company suggested to us, and then left with a Samsung Galaxy instead because they couldn't afford the HTC flagship and there was nothing really comparable that was also more affordable.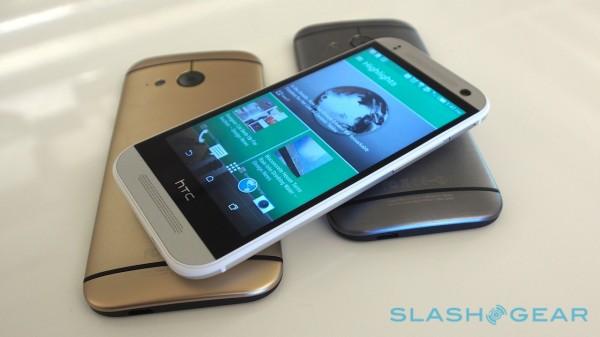 The One mini 2 aims to address that, and even after a relatively short time with the phone, it's hard not to be swayed by it. Keeping the distinctive design of the One M8, but in a form-factor that's been made smaller but not conspicuously cheaper, and delivering the same software (along with HTC's renewed commitment to speed up its Android update roadmap), it doesn't feel like a compromise, unlike many "mini" versions from manufacturers we've seen before.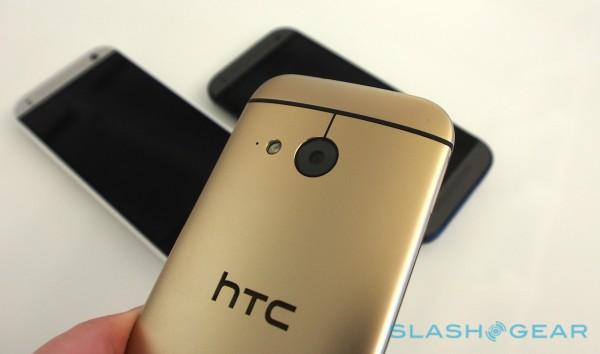 It'll join the Desire 816 as HTC's midrange drive for 2014, and though the two handsets are expected to cost roughly the same, the company sees them as targeting very different audiences. Where the Desire 816 has a big screen and a bright plastic casing, the One mini 2 is more professional and "jewelry-like," HTC suggests.
The HTC One mini 2 will go on sale in Europe and Asia-Pacific in June, with pricing and individual carriers yet to be confirmed; HTC says to expect it to cost around the same as last year's mini did. As for a North American release, HTC tells us that it has nothing to announce at this stage.
Check out our HTC One M8 review for all the details on the 2014 flagship