HTC One Max appears in photos: headed for China first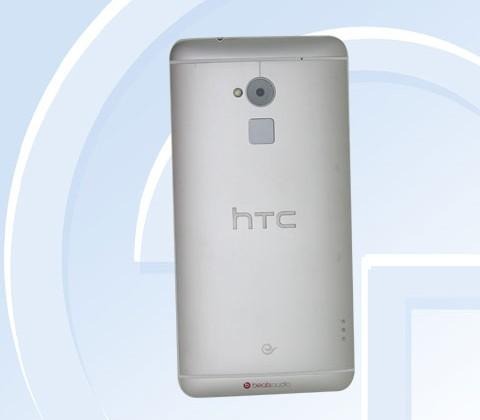 This week the HTC One Max has been verified as existing once again in a series of photos presented by the MIIT, that being essentially the FCC of China – so to speak. What you'll see here is the front, back, left, and right of the device as it's headed to Chinese mobile carriers, showing off the device's several unique features and abilities in the hardware arena. On its back, the HTC One Max appears with what seems to be the same 4-ultrapixel camera with optical image stabilization as the HTC One, right alongside a brand new fingerprint scanner for log-in-level security.
In this series of photos appearing on MIIT via MobileLeaks, the appearance of this machine follows right along the lines of both the HTC One and the HTC One Mini, sticking with a couple of plastic white lines along the back separating the top 1/10 of the device and the bottom 1/10 of the device from the center. If all goes according to leaked images we've seen earlier this month, this center section will act as a removable battery cover (at least in the HTC One Max's Asia-based iterations).
You'll notice a distinct lack of a SIM card slot on this model due to the fact that it'll be under the back cover near the battery. It's likely any HTC One Max coming to the United States will have a SIM card slot on the left side of the device just as it is with the original HTC One. Meanwhile the right side of the device replicates the button arrangement of the HTC One Mini.
The entire rim of the HTC One Max here replicates the look and feel of the HTC One Mini as well, with an outer rim of white plastic rather than a much more subtle flatter look as in the original HTC One. Have a peek at our first HTC One Mini hands-on to see the difference between the HTC One vs HTC One Mini, if you do so wish to experience the change-over.
Meanwhile one whole heck of a lot more information on this machine's innards can be found in an HTC One Max Rumor Rundown from SlashGear right this minute – and don't forget the timeline! It's likely this machine will be revealed and released within a month!