HTC One mini vs HTC One: What's changed?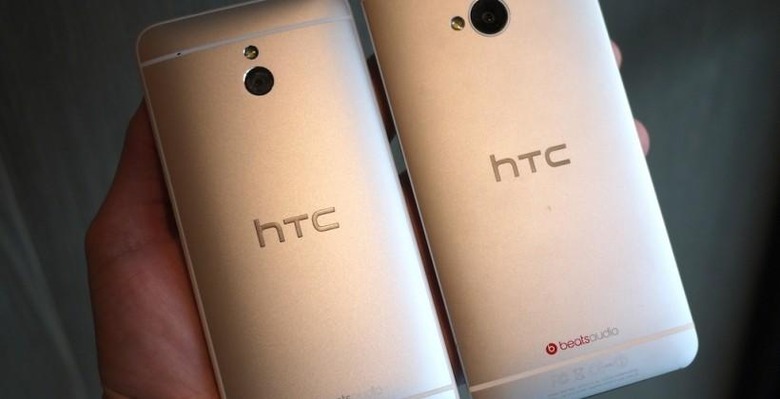 Mini phones are big business, as HTC follows Samsung in releasing a mass-market version of a flagship handset, in this case the HTC One mini. Near-identical to its bigger sibling, the HTC One, the new mini variant slims the original 4.7-inch screen down to 4.3-inches, for a phone that's easier to hold and cheaper in stores. They're not the only changes, however; read on as we run through what's new.
Size is the obvious differentiator, with the HTC One measuring in at 137.4 x 68.2 x 9.3mm and 143g, while the One mini is 132 x 63.2 x 9.25mm and 122g. The One mini has a glossy plastic ring running around its edge, however, which has a completely different feel to the metal and glass edge of the One, though both have the same bowed aluminum back.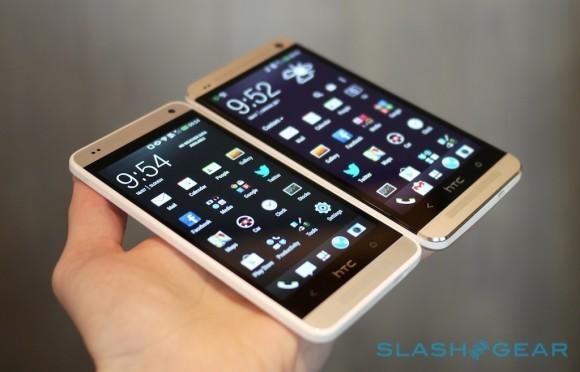 Inside, you get a slower processor in the smaller phone. The HTC One mini uses Qualcomm's Snapdragon 400 dualcore, running at 1.4GHz, whereas the HTC One has a Snapdragon 600 quadcore, running at 1.7GHz. More disappointing is the cut in memory: the One mini has only 1GB of RAM, versus the 2GB in the One. You're more limited on storage, too, with the One mini coming as just a 16GB option, rather than the 32GB or 64GB of the full-sized One. Neither phone has a microSD slot.
Connectivity has changed a little, too. The One mini is still an LTE device, just like the One, with UMTS/HSPA and GSM/EDGE for when you're out of 4G coverage. Both have WiFi a/b/g/n, but only the larger One gets 802.11ac support; similarly, both have Bluetooth 4.0 with aptX support, but only the larger phone has NFC. HTC tells us that's down to size constraints in fitting in the necessary antenna.
HTC One mini hands-on:
HTC's UltraPixel-branded camera has been carried over to the One mini, complete with HTC Zoe and Full HD 1080p video recording. There's still the f/2.0 aperture and 28mm lens, along with an LED flash, but the One mini lacks optical image stabilization (OIS) unlike its bigger sibling.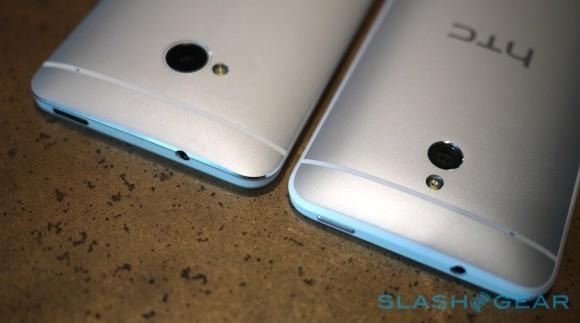 Other omissions include the useful IR blaster, which was cleverly integrated into the power button on the One. The TV app itself is missing from the phone, too. A smaller chassis means a smaller battery, too: it's now down to 1,800 mAh, rather than the One's 2,300 mAh.
Pricing is yet to be confirmed, though HTC says the One mini should come in at two price points lower than the One.
There's more on the HTC One mini in our full hands-on