HTC One M9 leak teases same style but new camera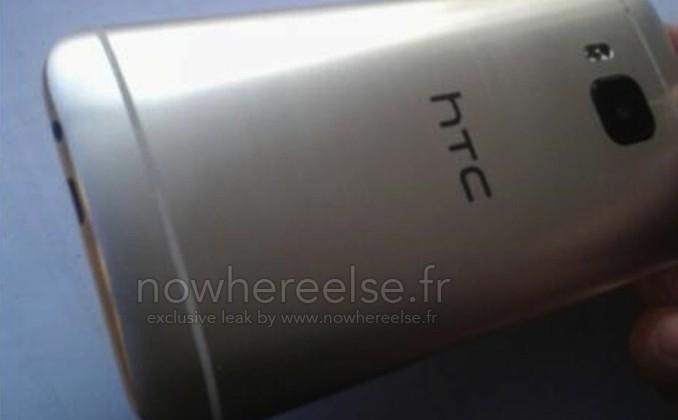 HTC is teasing big things for its Mobile World Congress event on March 1st, but the surprise may have already been spoiled with the leak of what's said to be the new HTC One M9. The freshly-exposed flagship is, if the tattle behind the prototype is true, markedly similar in design to the existing One M8 – no bad thing, given it remains one of the more handsome and well-constructed Android phones out there – but, much as with the M8's progression from M7, with a number of refinements like slimmer bezels around the screen. There's also what looks to be a notable change in the camera mounting on the back, which lends weight to rumors that the M9 will see some significant differences there.
The current One M8 has a round hole for the UltraPixel camera on the back, whereas this supposed M9 prototype has a squared opening. Unfortunately, the tipster which shared the images with Nowhere Else hasn't said any more about specifications, so it's hard to know what, exactly those changes might involve.
Still, with UltraPixel's 4-megapixel resolution already showing its age – even if HTC's oversized pixels do well in low-light shooting – it's not too much to hope for that the One M9 will have a higher-resolution camera.
It's something the rumor-mill has discussed considerably, with talk that HTC will use a whopping 20.7-megapixel camera on the back and an equally impressive 13-megapixel camera on the front.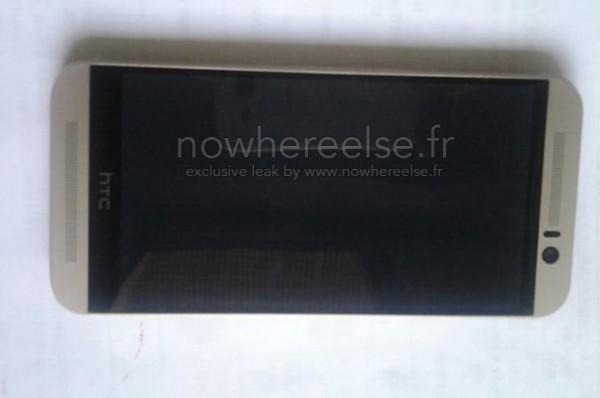 Meanwhile, the phone also known by its codename of "HTC Hima" is expected to have a 5-inch, 1920 x 1080 display and run Qualcomm's Snapdragon 810 processor with 3GB of memory. Adreno 430 graphics are tipped, and of course Android Lollipop with HTC's own Sense interface on top.
As the photos suggest, BoomSound – HTC's capable speaker system – is still onboard, and the metal construction and tapering edges are familiar from the existing phone. microUSB and headphone jacks are on the bottom edge, and the antennas are slim plastic bands inset into the brushed metal body.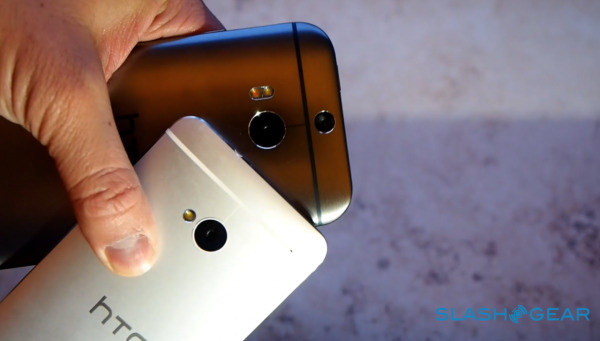 All in all, the HTC One M9 is shaping up to be an impressive smartphone for 2015, though you could well argue that creating a solid device was never really HTC's problem. Samsung's marketing heft saw it dominate Android device sales over the past few years, and while in many ways the two generations of HTC One were preferable to the Galaxy S4 and S5, they were overshadowed in the public eye.
It remains to be seen if HTC can address that this year, though according to the latest whispers there may be a smartwatch wearable – focused on fitness – launched alongside it. That would build on HTC's recently announced partnership with Under Armour.
VIA The Verge
SOURCE Nowhere Else