HTC's new flagship phone is coming March 1st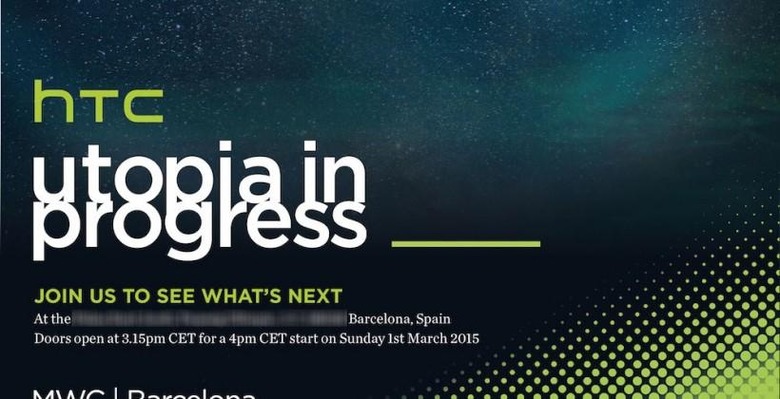 HTC is bringing its new flagship smartphone to Mobile World Congress 2015, with the company firing out invites for a "Utopia in Progress" event set to take place on March 1st. The event, which takes place the day before the cellularly-centric Barcelona show opens, will be HTC's first major one of the year, having kept a relatively low-profile at CES earlier in January. Hints from the invite are scant, but given it's been roughly a year since HTC showed us the One M8, a replacement for that phone seems more than likely.
HTC hasn't been shy about promising big things for 2015. Earlier this month, speculation began to churn after one exec promised the company's "best ever" roadmap of products, with some announcements that would "blow you away."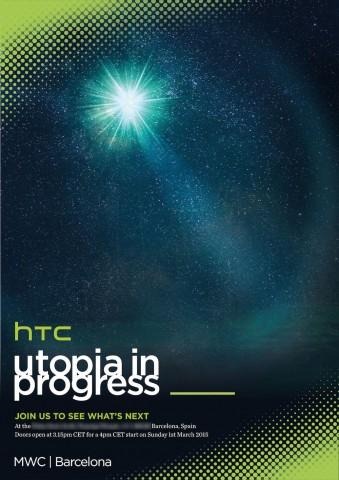 Of course, since they work for HTC they're unlikely to say "this will be a dreary year with mediocre phones," so we'll be watching closely to see just how impressive the actual device roll-out is.
If the rumors are to be believed, HTC will be launching the phone currently known as Hima.
Back at CES 2015, HTC told SlashGear that in addition to smartphones, the company was working on a number of new platforms that it expected to launch this year. That includes the umbrella areas of connected entertainment, connected home, connected life, and connected self.
Which of those four might turn up alongside a new phone at the dawn of Mobile World Congress remains to be seen, but SlashGear will be there to bring back all the details.