HTC Hima In Detail: Before The Fact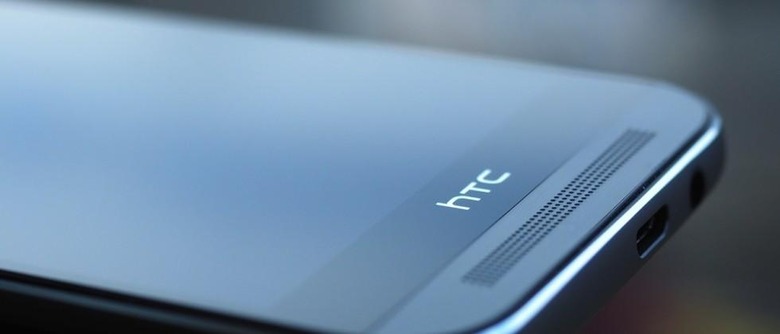 The HTC One M8 was a direct descendant of the HTC One M7. Before that, there was the HTC One S and the HTC One X. Before that, there was a whole mess of phones released by the manufacturer with a lot less cohesive a plan than HTC is working with today. Today we've got codename "HTC Hima" to look forward to. What follows are specifications for the 2015 HTC flagship, along with sensible reasons for each specification affirmation. This is what we'll more than likely see on March 1st, 2015.
According to @upleaks, HTC will not be revealing the HTC Hima at Mobile World Congress 2015. He says instead that they'll be revealing the device at their own event in March. MWC 2015 begins on the 2nd and ends the 5th of March, and leakster Ricciolo implies that the HTC event will take place on the 1st of March.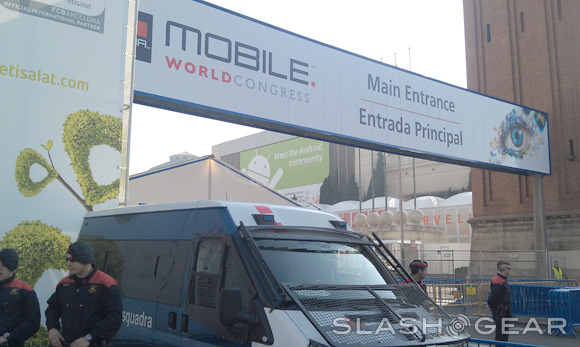 A March 1st event before MWC 2015 begins – that's still outside of MWC's jurisdiction and well within the realm of possibility. When HTC revealed the HTC One X and HTC One S, they held their event across the street from the main MWC event center – at the same time, but separate from MWC's main event series.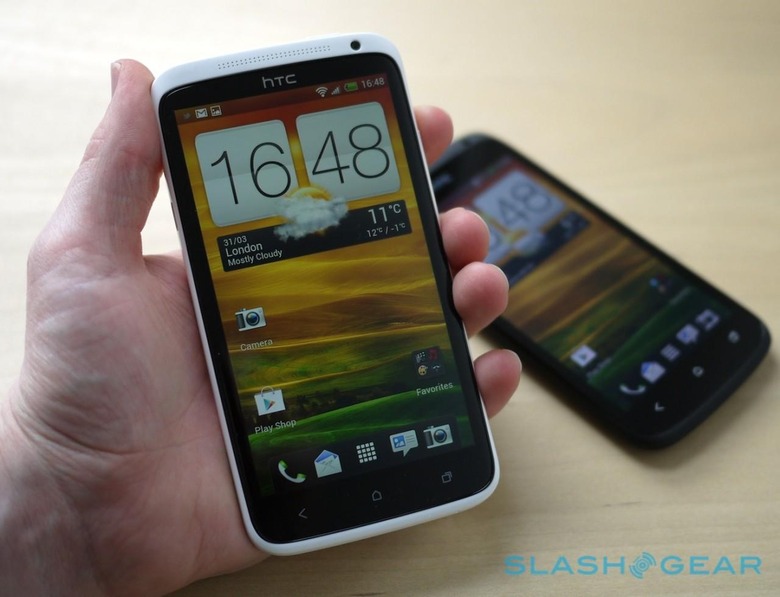 The following specifications for the HTC Hima are mustered to the best of our ability given rumors, tips, and obvious device upgrade flow.
1. Display: 5-inch, 1080 x 1920 pixel Super LCD3, Gorilla Glass 3
2. Processor: Qualcomm Snapdragon 810 (64-bit)
3. RAM: 3GB
4. Battery: 2840mAh
5. Internal Storage: 16 / 32 / 64GB
6. OS: Android 5.0 Lollipop, Sense 7
7. Camera: 20.7-Megapixel, OIS, 4k@30fps, 1080p@60fps
8. Camera (FF): 13-Megapixel, 1080p@30fps
1. Display: Just like the Xperia Z3, Galaxy S5, and HTC One M8 did in 2014, the HTC One M9 (or HTC Hima) will continue to use a 1080p display in 2015.
It doesn't make sense to upgrade past 1080p unless you're going to stick your whole reputation on it – this works especially well if you manufacture the displays you're going to be working with. LG manufactures displays, as do Sony and Samsung.
2. Processor: Just like the HTC One X and S, like the HTC One M7 and the M8, HTC will continue to play along with Qualcomm's biggest and best. The Samsung Galaxy S5 will also use the Qualcomm Snapdragon 810, as will the Xperia Z4. If it's been true over the past two years, it'd be far MORE surprising if HTC didn't use this processor than if they did.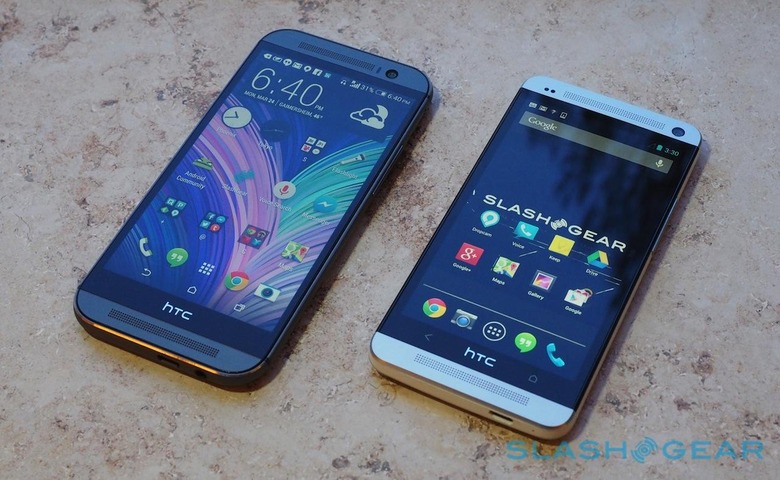 3. RAM: The Snapdragon 810 is capable of making use of 3GB of RAM, and now with 64-bit processing there's no reason not to bump up the torque when you've got a big enough engine – so to speak.
4. Battery: This is the only bit we're a little confused about. If HTC is indeed delivering another 5-inch display with a processor that should deliver better battery optimization than ever, why increase the battery size of the smartphone?
This will make the HTC Hima thicker than its predecessor – unless HTC's battery associates have incorporated a new sort of battery coil tech. OR, since the battery here is another non-removable type, it could be that HTC just flattened out the battery components somewhat – no worries since no one should be going under the hood anyway.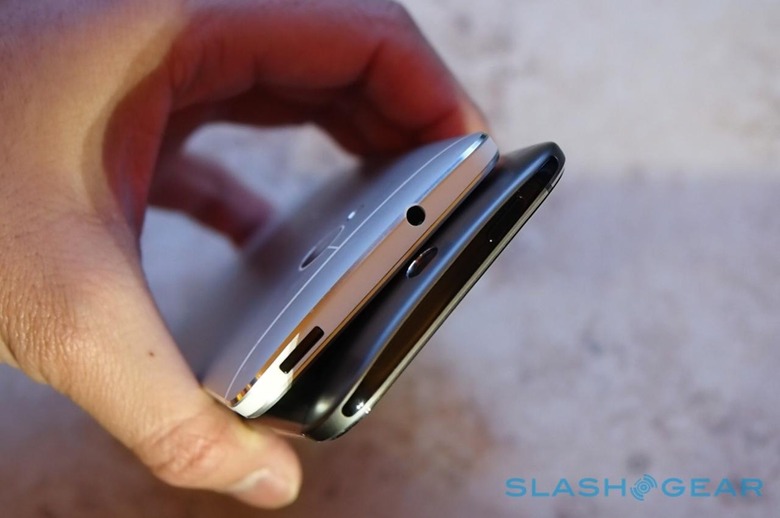 5. Internal Storage: 16, 32, 64GB internal storage size options haven't changed over the past couple of years and there's no reason to expect they'll change now. Expect another microSD card slot in this model too – 128GB worth of extra space if you want to buy a microSD card of such a caliber.
6. OS: Again, there's really no reason why HTC wouldn't deliver their newest phone with their newest software.
7. Camera: This is another sort of crazy specification bump. HTC's done fairly well for itself in the smartphone camera business over the past couple of years, solidifying themselves as a force to be reckoned with in the HTC One M7.
Now with the HTC Desire EYE, we're seeing the company able to deliver a device that's a sort of predecessor to the Hima. The HTC Desire EYE matches the specs of the HTC One M8 and out-does the metal smartphone by adding a 13-megapixel camera on BOTH SIDES of its body.
It'd be surprising if HTC didn't decide to give their backside camera game a big bump this time around – especially given how nice the results have been in both photo and video for the Desire EYE.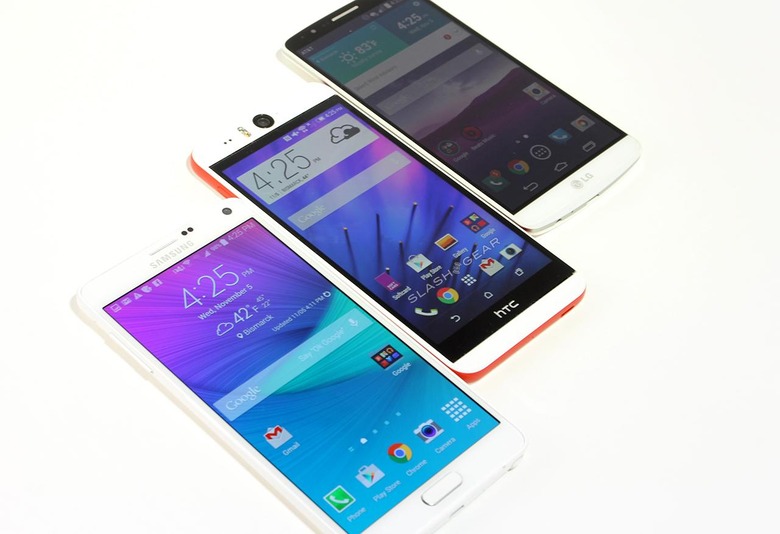 8. Camera (front facing): HTC have also invested a lot of time in their front/back camera software over the past year, adding a lot of value to the camera setup on the M8, but also emphasizing the power of two identical cameras (one on either side) on the Desire EYE.
With the HTC Hima, we're expecting the Selfie trend to give HTC an advantage where LG, Motorola, Sony, and Samsung have not yet tread.
Game Time
We're very much expecting HTC to deliver big with the Hima, especially given their success with the HTC One M8, solidifying their aims with the HTC One M7. Expect more news on this front in early March.