HTC "M9" smartphone, smartwatch coming in March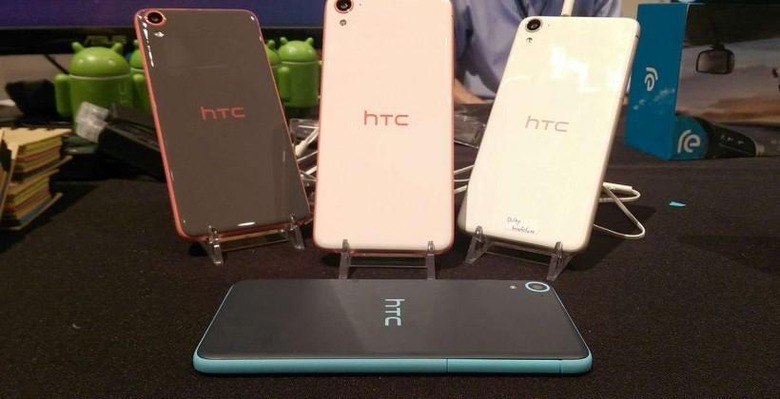 Although HTC did have a bit of a presence at CES 2015 a few weeks ago, it will be at MWC 2015 in March when it plans to make a big splash. Of course, it will have a smartphone, the expected successor to the HTC One M8, unsurprisingly codenamed the M9 for now. But it will also finally have a smartwatch coming, after months of speculation and waiting for the Taiwanese OEM to finally make its move in the wearables market.
Perhaps HTC was just waiting for the stars to align, and now seems to be that time indeed. Not only has the market boomed since the first smartwatches in late 2013, HTC has also found a new partner in the field. HTC announced at CES that the OEM and Under Armor have made a fitness partnership that would, of course, yield to one form of a smart wearable device or another. According to insider sources, it would be a smartwatch.
A smartwatch at this point in time would also serve to reinforce a new image that HTC has been trying to reinforce since it unveiled its new EYE line. An image of a company that isn't simply hedging its bets on smartphones or tablets. It has dared to venture into the world of mobile photography, though the rather quirky RE camera hasn't really kicked off a storm.
Its new photographic bent will also be apparent in the HTC M9 or HTC Hima smartphone. Competing with Sony's best in terms of mexapixel count, the next HTC flagship is believed to sport a 20-megapixel rear shooter. But perhaps more interesting is the still undetermined front-facing camera. While last month's rumor seems to point to a regular but large 13-megapixel shooter, this insider source claims that HTC will be once again preaching the UltraPixel gospel, perhaps a 4-ultrapixel camera like the HTC Desire 826 just unveiled this month.
Of course, this bits and pieces of information are all unverified insider scoops, so take them with a good about of doubt. What isn't doubtful, however, is that HTC really needs to make a quick turnaround to continue the fight to keep the wolves from its doors for another year.
SOURCE: Bloomberg