HTC Flyer Hands-On and Unboxing [Best Buy]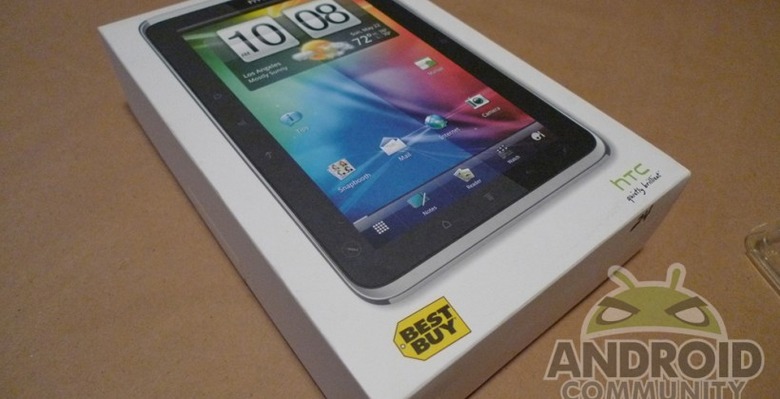 Behold the next version of the HTC Flyer tablet. As this device rolls out we're finding many lovely iterations including the one Chris Davies already reviewed here on SlashGear, one we saw at CTIA 2011 by a slightly different name, and now this Best Buy version. This version of the device does not come with the scribe pen in the box, instead you'll have to purchase it for $79, this device is white and silver like the one we've seen already, and it's time we had a super look at it.
The difference between the first time I saw this device and what we're seeing now is about 4 months. When I first had a look at it, I remember thinking how awesome it was that HTC was going to make a tablet, that it was smaller than the standard 10.1-inch standard, and what's that – a pen! This may well have been the tablet I've been looking for. One that I can use like a tablet of paper, one that I could store infinite data on via the cloud, features never before seen on a tablet device, and no less than Android 3.0 Honeycomb at launch. And what is this?
[vms 81bb43b39c62553b2970]
This is a 7.7 x 4.8 x 0.52 inch Android tablet weighing in at 14.82oz with a 5-megapixel camera on the back, a 1.3-megapixel camera on the front, WiFi b/g/n, Bluetooth 3.0, GPS, an ambient light sensor, g-sensor and a digital compass. There's a brand new version of Sense, it's bright, fabulous, and ready to go to work. The scribe pen works like a charm, and you can bet I'm about to bring this thing on a ride through ALL the benchmarks.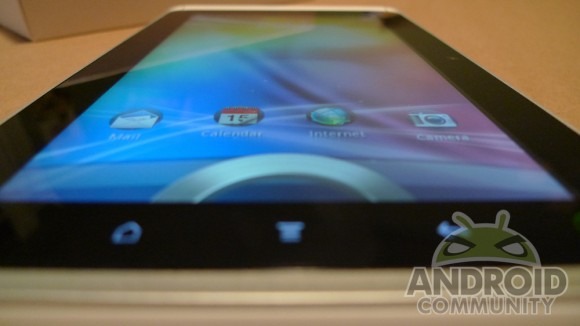 But I need your help – I need to know what YOU want to know about this device. You the consumer, you the person who has the most to gain from me doing tests of all types, kinds and sizes. So what'll it be? What tests do you want me to do? Name them and I'll perform them!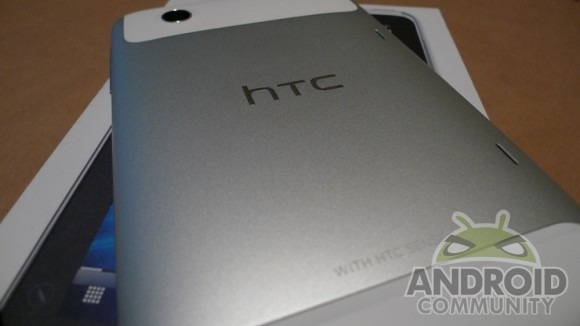 Furthermore, take a peek at Chris Davies' review of the Euro edition of this tablet, see how this Best Buy version is up for sale right this second (but secretly,) and see how it might have been possible that the Flyer could have been the tablet given away at Google I/O instead of the Galaxy Tab 10.1 – wowie!