HTC offered Sense-free Honeycomb Flyer for Google I/O giveaway?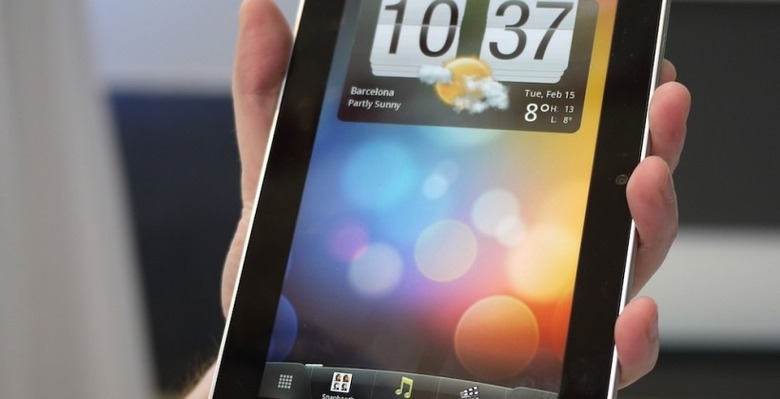 Samsung's 5,000 strong Galaxy Tab 10.1 Limited Edition giveaway at Google I/O this week won them a few fans, but behind the scenes it seems there was plenty of controversy over who would get to give out freebies to the attending developers. Inside word among developers, Android coder Al Sutton tells us, is that HTC wanted to give every attendee an HTC Flyer as well as an unspecified smartphone from its range; however, Google decided to go with Samsung instead.
According to Sutton's sources, HTC was offering the Flyer without its Sense modifications to the Android 2.3 Gingerbread OS that it will launch with; in fact, it would have supposedly been offered with Honeycomb on the giveaway units. Samsung did the same thing with its Galaxy Tab 10.1, the slate coming without the Live Tiles and other modifications that will be present on the commercial version released in early June. Google, it's said, restricts what's being handed out at I/O so as to avoid the event "becoming a freebie frenzie."
Now, none of this is confirmed by Google itself, and we can't imagine either Samsung or HTC going on the record one way or another. If true, though, we can't help but wonder whether Google's decision to opt for Samsung instead is a reaction to the extensive customization HTC has done to Android for the Flyer, though of course Samsung is current Google-flavor-of-the-month thanks to the Nexus S collaboration.
Update: We asked HTC but the company tells us that it "does not comment on rumour and speculation."Remember, you can win our Limited Edition white Galaxy Tab 10.1 in our Epic Unboxing War giveaway!