HTC DROID DNA leaks as massive phablet for December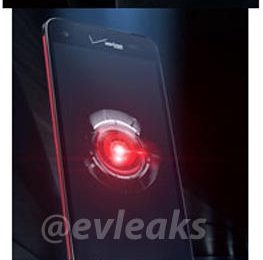 It's time for the ADR6435 Deluxe to pop up from HTC, a DROID device bringing on the greatness of the HTC J Butterfly here to the USA on Verizon's 4G LTE network. This device has the highest definition display on the planet at over 400 PPI and will be appearing in early December according to @evleaks, a notoriously accurate leaker of mobile device images and details. This device is HTC's answer to the phablet craze, that being the Samsung Galaxy Note and LG Intuition beasts that've been released over the past few months.
With the DROID DNA we're likely going to be seeing essentially the same specifications as we saw with the Butterfly, that being 5-inches of display with full HD Super LCD 3 technology busting up your eyeballs. This device's 440PPI resolution far exceeds the rest of the smartphone, tablet, notebook, and essentially any other kind of mobile devices you can think of's best and brightest. That's 1920×1080 pixels for those of you wondering.
This device has a relatively thin bezel not unlike what we've seen recently with the Motorola DROID RAZR M and, like that device as well, you've got 2GB of RAM inside. Inside you'll see 16GB of storage expandable with a microSD card slot and an 8 megapixel camera on the back. This device has a lovely 2,020 mAh battery inside and you've got the most beastly processor on the block as well: the Qualcomm Snapdragon S4 Pro quad-core present in the LG Optimus G and the LG Nexus 4.
Of course these specifications exist on the HTC J Butterfly and have not yet been confirmed on the DROID DNA, but we'd put money on most of them. Expect full 4G LTE connectivity along with this lovely black and red body as well as Verizon's own additions to Android 4.1 Jelly Bean. Don't set your hopes too high for Android 4.2 just yet. Stick around as we learn more rather imminently!