HTC BoomBass Cube Amplifies BoomSound With Subwoofer And Dedicated Amp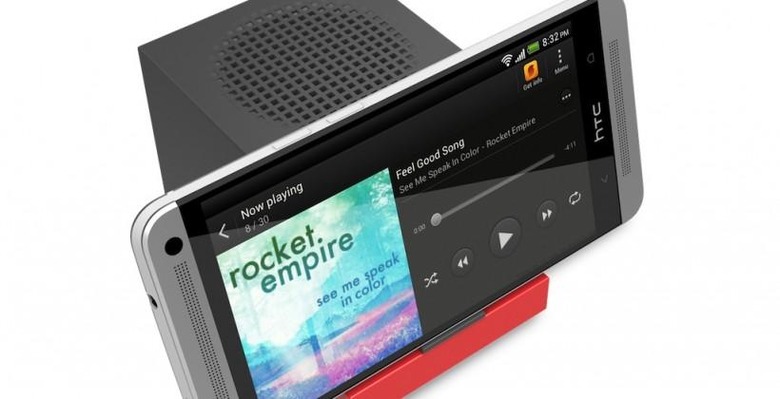 Created specifically for the HTC One, the HTC BoomBass is a speaker accessory made to enhance the powers of HTC BoomSound. This accessory is a Bluetooth-enabled subwoofer with the added benefit of a dedicated amplifier, made to interact with the "HTC One family's BoomSound." This cubical device comes in at 64 x 64 x 64mm and aims to add to the already high-end speaker presentation on the HTC One with an enhanced bit of quality for lower range frequencies.
This device works with Bluetooth 3.0+ EDR with apt-X and A2DP, NFC for one-touch setup, and a microUSB charging port. It's got a 1200mAh battery inside with a quoted 9 hours of music playback and up to 120 hours of standby time – no worries on running this little box out of power any time soon. You'll also find a power/pairing button and a single LED light for letting you know the status of the BoomBass.
The HTC BoomBass is one of a growing family of accessories created by HTC to enhance their "One" family of devices. While this family included such bits and pieces like the HTC Media Link for a wide variety of HTC devices, they've gotten quite specific with the HTC One. Accessories for the HTC One include a Flip Case, a Double Dip Hard Shell, and a dedicated Car Kit.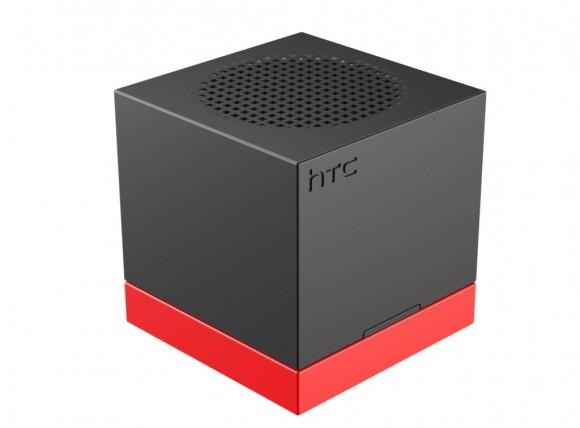 That's not to say that the rest of the accessories industry hasn't adopted the HTC One. Groups like Spigen SGP have even gone so far as to create glass screen protectors for the device – an honor usually only reserved for the highest-selling devices like the Samsung Galaxy S and iPhone lineups. And don't forget the NFC and Wi-fi-enabled HTC Fetch!
The HTC BoomBass is a speaker that's ready to bring the deep booming sound you may be missing from an ideal HTC One speakerbox experience. At the moment there's no solid price on the device, but it is known that the HTC BoomBass will be available from the HTC Accessory Store starting in mid-October 2013, just as the HTC Desire 601 is scheduled to be out on the market – also bringing on a bit of BoomSound of its own.