HTC One Screen Protection Gets Serious With Spigen SGP's Steinheil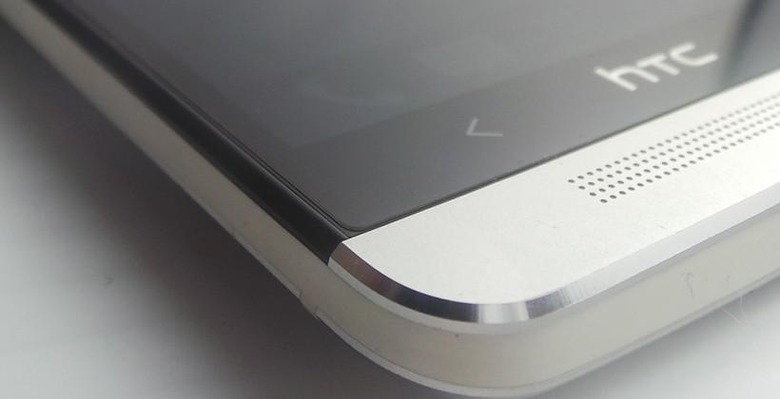 With the HTC One hitting the streets in the United States very, very soon, we thought it time to take a peek at what the good folks at Spigen SGP had to offer in the way of screen protection. As it turns out, the protection of the display you've got on the HTC One is just about the easiest job a screen protection company will ever have as it's just one big rectangle. Of course you don't want to slap on just any old protector when it comes to your several hundred dollar machine though, so it's Spigen SGP to the rescue!
What we've got here is the HTC One Ultra Crystal Steinheil "enhanced optical hard coated film." It ends up protecting your display with a single sheet of hard coated 4H over back and forth, up and down, and adding the protector is easy as pie. With a Spigen SGP screen protector you've got only to peel off one side, stick it flat, peel the other side, and poof- there it is.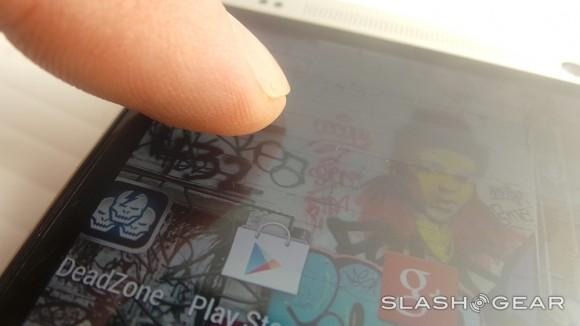 What you're seeing above and below is the HTC One's display set to a bit dimmer setting than what it's capable of – the transparency of the screen protector we're looking at here is absolute. There's no discernable effect on the brightness or the sharpness of the screen when you place this protector on.
Be sure to check out our HTC One Review as well as our AT&T HTC One Review for all the HTC One action you can handle!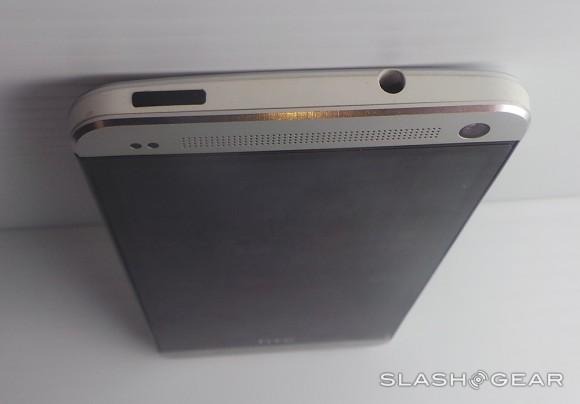 You need no special spray to stick this film to your smartphone's display, you'll have just as much touch sensitivity as you had before applying, and you'll no longer have to worry about gouges and scratches from the top of your reinforced glass to the bottom. This protector is going to run you $13.99 USD and is available right this minute straight from Spigen SGP!
This isn't the first screen protector, case, or other oddity we've seen from Spigen SGP – in fact that's rather far from the truth! Those fabulous folks at Spigen SGP have been sending review units to SlashGear for many moons now, and we've never been let down – have a peek at the timeline below for a few more looks at Spigen SGP gear and let us know what you'd like us to look at next!