HTC One accessories hands-on rundown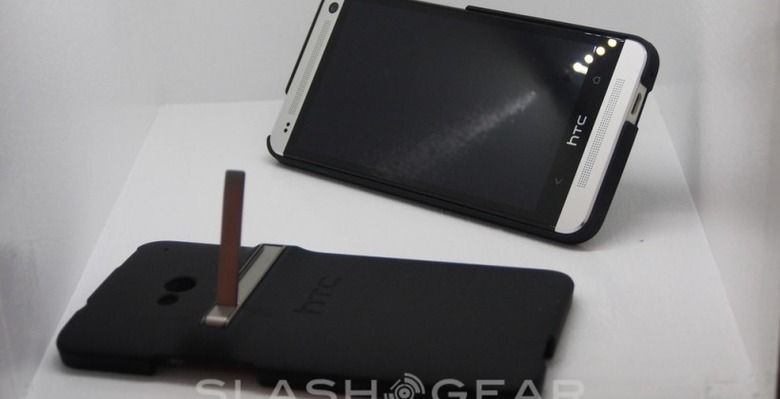 It's all about the HTC One today as the company re-introduces themselves as a one-shot hero show – and with one hero comes accessories galore, of course. Here we've got a set of accessories that start with a folding case that'll allow you to go all HTC Thunderbolt on your new model, moves on to dual-color covers, a 6,000 mAh battery bar, and creeps on in with a brand new car kit. You'll be rolling out with style with your new HDMI kit, multiple choices for colors on all deliverables, and access to the whole lot by the time the actual phone reaches your pocket.
The kickstand case you're seeing here takes on a form not unlike what we saw with the HTC One "EVO" device we experienced earlier last year – have a peek at our HTC EVO 4G LTE New Orleans ImageChip Tour post for more information on that HTC kickstand-lover. The fold-over case you see here employs red and black on its insides, leading us to believe that a Verizon version of the HTC One might be on the way – DROID perhaps.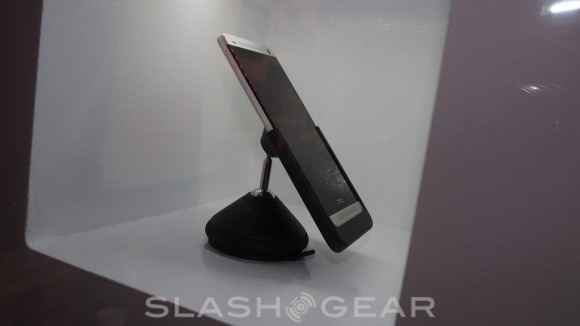 The rather sunflower-like swivel stand you're seeing here is made specifically for the HTC One and – for now – will only be available for this device. With the HTC DoubleCharge you'll get such a massive amount of battery life (in a big rectangular box) that you'll be able to charge your HTC One twice over. No more stranded in nowhereland with no uptime for you!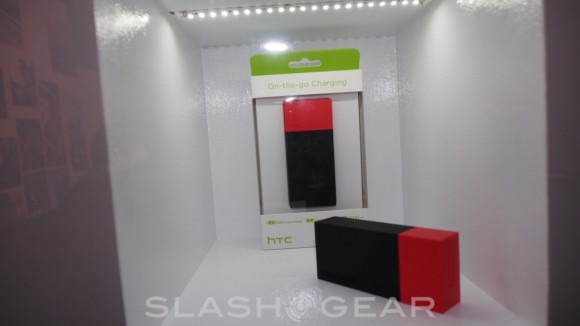 Some of the items we've seen before that were shown off again: the HTC Car StereoClip, Beats Earbuds, and the HTC Media Link HD for HDMI projection excellence. Then there's the two-tone case you'll see bringing on a rather bright strip of red to your HTC One experience. We're expecting a whole lot more in the way of bright and odd color combinations here soon.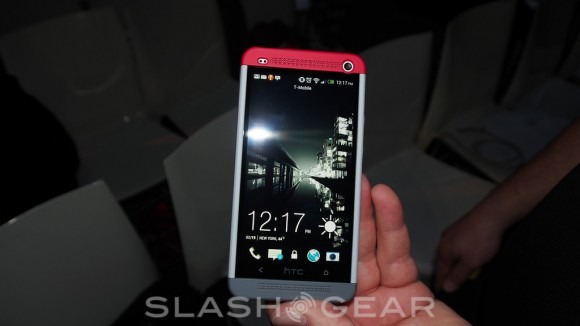 Finally, have a peek at the timeline below for more information on the HTC One through a fabulous list of hands-on experiences and announcements.