HTC Android Tablet Appearing Privately At CES 2010; Chrome OS Version In Prototype Form?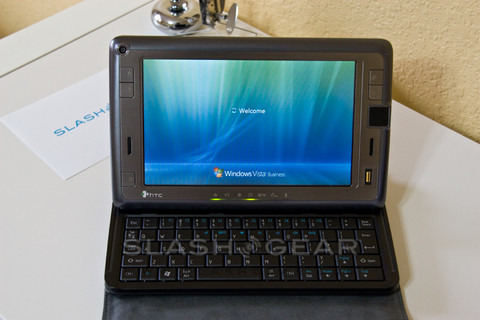 HTC's potential tablet plans have always been played down by the company – CEO Peter Chou edged around speculation a few months back, before speculating that his engineers were "carefully looking" at netbook possibilities later on – but that hasn't stopped the rumors.  According to Smarthouse HTC are preparing "several working models of a touch tablet", including at least one running Google Chrome OS; their sources reckon HTC will be giving private demos of an Android version at CES 2010 next week.
That device, the unnamed sources tip, will be based on a Qualcomm chipset – potentially the 1GHz Snapdragon chip that HTC have already used in the HTC HD2, and that is expected to power Google's upcoming Nexus One Android smartphone – and feature, unsurprisingly, a touchscreen.  It will also have "new software from Adobe", which could be the much-anticipated Flash for Android plug-in.
Of course, the speculation then turns to the HTC tablet being an obvious competitor to the as-yet-unconfirmed Apple slate, believed to be called the iSlate and predicted to arrive – or at least see an announcement – on January 26th.  Whether or not that's true, it looks like 2010 could be the year for Android slates; Dell are also predicted to be launching such a model at CES 2010, known as the Dell Streak.
[via Tablet PC Talk]