HTC "carefully looking" at netbook possibilities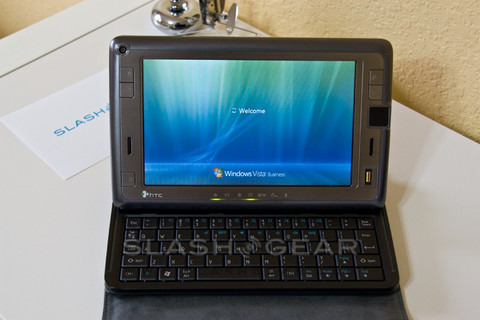 HTC's CEO Peter Chou has reignited speculation that the company is preparing some sort of netbook.  Chou apparently told reporters at the Taiwanese launch of the HTC HD2 that the company was "carefully looking into that category and how it can be part of that"; the comment echoes the chief executive's vague allusions to a tablet or MID style device when SlashGear talked to him at the HD2's debut in London last month.
Then, as now, Chou pointed out that the company would want to see something with real market appeal before jumping into the segment.  That, he defined in Taiwan this week, would be a device with "unique value" rather than a "me-too" netbook such as we've seen flooding the market over the past twelve to eighteen months.
Chou also reminded SlashGear that HTC are not complete strangers to the idea of a larger wireless-enabled touchscreen device, with the HTC Shift in their back catalog.  We reviewed the Shift back in June 2008 and reckoned most users would be better off with a separate smartphone and laptop, but experiments with Windows 7 showed the Shift gained a new lease of life with the more efficient OS.