HTC 8X And 8S Priced Up: iPhone 5 And GSIII Undercut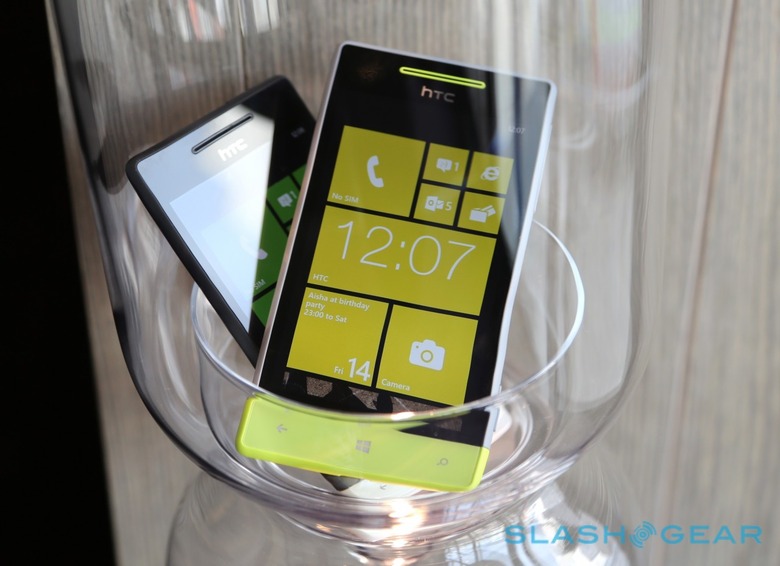 HTC refused to be drawn on pricing for its new Windows Phone 8X and 8S smartphones, saying only that they'd launch in November, but that hasn't stopped retailers stepping up with some SIM-free numbers. The good news is that, even without a subsidy to help out, both Windows Phone 8 devices undercut key rivals like the iPhone 5 and Samsung's Galaxy S III.
Retailer Clove has the 8X up for preorder at £399.99 including tax ($648), while the 8S is listed at £224.99 including tax ($364). In contrast, UK sales of the iPhone 5 kick off at £529 ($856), again including tax, while you can pick up a Galaxy S III unlocked and SIM-free for £462 ($748).
UK pricing factors in the not-inconsiderable 20-percent tax rate, and we'd expect both Windows Phones to be cheaper in the US. Still, they're some ambitious numbers from HTC, and given Windows Phone 8 has an uphill struggle to claw market-share from iOS and Android, undercutting the flagship from both platforms is a sensible strategy.
HTC 8X and 8S hands-on:
It also bodes well for on-contract pricing, though while networks AT&T, Verizon, and T-Mobile USA have all confirmed they'll be offering both models (with some LTE flavors too) subsidized numbers aren't available yet. We'll know more closer to launch in November.
We grabbed some hands-on playtime with the new phones, so check out our first-impressions of the 8X and of the 8S.