HP TouchPad Passes FCC, Means Commercial Launch Coming Soon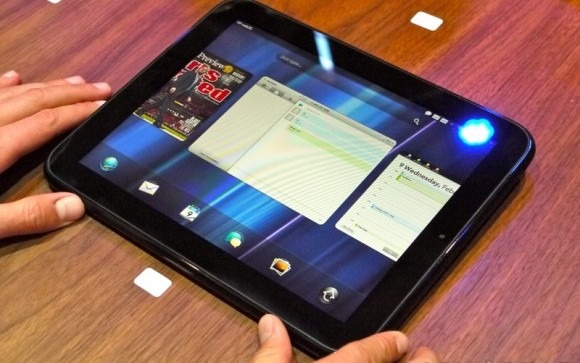 HP's first tablet offering, the TouchPad, has just passed through FCC signaling that a commercial launch is not too far off. According to a leaked document obtained early last month, the TouchPad is slated to launch in June. The recent FCC filing seems to support this schedule.
Besides the recently launched BlackBerry PlayBook, most of the already available and upcoming tablets run the Android platform, including the Motorola XOOM, ASUS Eee Pad Transformer and the Acer Iconia Tab A500. The HP TouchPad will add a new dimension to the tablet wars by running on its own WebOS, likely to be version 3.0 on launch.
The HP TouchPad will have a 9.7-inch screen with 1024 x 768 resolution, powered by a 1.2GHz Snapdragon processor. However, the tablet only has a front-facing 1.3-megapixel camera. There is no rear camera despite this early commercial indicating it would. This could translate as DOA for some folks but hopefully HP's WebOS is strong enough to overshadow this issue. HP has also been gearing up for its tablet release with the HP Music Store and the HP Movie Store for streaming media to the tablet.
At this point, it's believed that the 16GB model should retail for $499 with the 32GB model coming in at $599. Are you excited about the HP TouchPad?
[via IntoMobile]