HP Omni 27 coming with Ivy Bridge option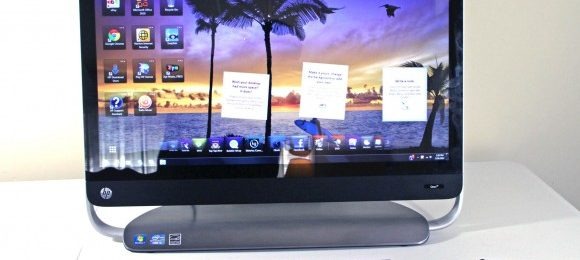 If you're a fan of the all-in-one design and aren't up for Lenovo's unconventional A720, then there's good news: HP's mid-range, big-screen Omni 27 will soon get an Ivy Bridge option. The third-generation Intel Core processors will be offered with new Omni 27 units soon. Though HP's website is still showing the older processors, Intel's Ivy Bridge showcase names the model. The update should go live on HP's site in a week or two.
We reviewed the Omni 27 back in March, and found it to be a capable and affordable media machine. The 27-inch screen has a resolution of 1920x1080 – not professional graphics grade, but more than enough for the average user. The solid construction, included wireless mouse and keyboard and Beats audio were attractive, as were the option to plug in an HDMI cable and use the Omni 27 as an external monitor or television. I was especially impressed with the unit's expandability: while it's no easy, it's possible for the technically inclined to open up the back panel and replace every major component, including the processor. Upgrading a current Omni 27 with a separate Ivy Bridge processor may or may not be possible.
The Omni 27 still won't get a touchscreen option, which may or may not be a good thing depending on your preferences. Other current upgrades offered include up yo 8GB of DDR3 memory, a 256GB SSD or 3TB hard drive, and graphics options from both NVIDIA and AMD that top out with the GT 540M and HD6550A, respectively. HP may add more upgrade options when it updates the Omni 27 to Ivy Bridge. Currently the Omni 27 starts at $1199 without the upgraded processors.