HP iPad 2 webOS Testing Double TouchPad Performance Says Insider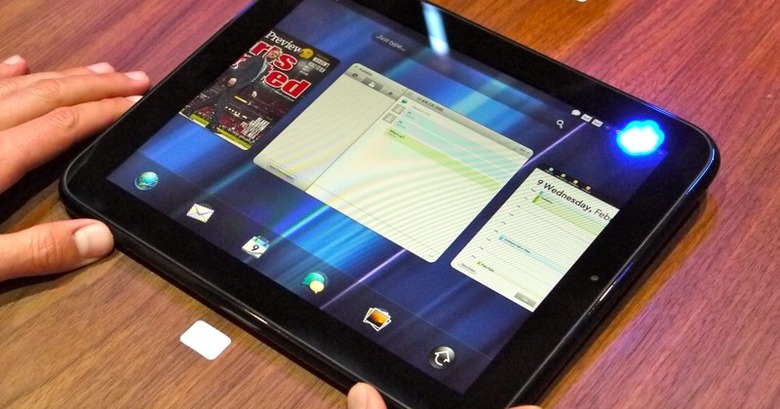 HP was painfully aware of the TouchPad's hardware shortcomings, insider sources have suggested, with ports of webOS running "over twice as fast" on Apple's iPad 2. While initial reviews – ours included – complained of occasional sluggishness from the TouchPad's 1.2GHz dual-core Snapdragon APQ8060 processor, webOS engineers within HP were also supposedly vocal in their complaints about the hardware, The Next Web's tipster whispered to them.
The team was even apparently able to run webOS as a web-app in the iPad 2 browser, where it similarly out-performed native code on the TouchPad slate. At the core of the issue was old hardware: the TouchPad that launched just a few months ago was based on the same specification as Palm's original tablet plan, from around two years ago.
That reliance on aging components left HP's internal development teams just as unenthused as the market proved to be. Apparently, as well as the 7-inch TouchPad Go spotted clearing the FCC recently, HP already had the 9.7-inch TouchPad successor in the pipeline, complete with a high-resolution display to take on what's believed to be a "Retina Display" panel in the iPad 3 and a slimmer, lighter metal chassis.
Qualcomm has always insisted that its dual-core Snapdragons – while later to the market than dual-cores from rivals like NVIDIA – offer a better balance of performance and power consumption, with chipset VP Raj Tulluri telling SlashGear last month that rival chipset firms "haven't mastered" that equilibrium yet. Nonetheless, HP had already prepared an overclocked, 1.5GHz TouchPad 4G for AT&T to answer criticisms of the tablet's potency.