Honda's compact electric vehicle prototype won't be the only adorable little urban EV at the Geneva Motor Show, it turns out, with an even more charming mini-truck set to debut alongside it. The Honda Tomo is a vision of the personable electric vehicle of the future, just as much at home in the tight confines of the city as it is venturing outside.
Like the Honda compact electric vehicle prototype – and the Honda Urban EV Concept before it – it's a smaller, more personality-filled vision of transportation. Specifically, the Tomo EV is an all-electric mini truck, with a pickup style trunk. That could be switched from an open bed to an enclosed section, depending on how the car needed to be used.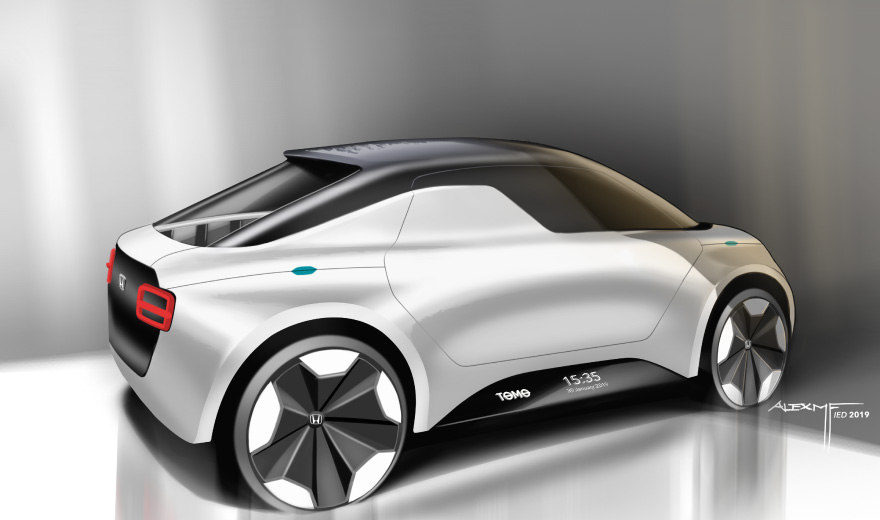 What the Honda Tomo, spotted by Jalopnik, isn't, though, is an official Honda concept. Instead it's the handiwork of a group of students on the Master in Transportation Design course at IED Torino. It was challenged by Honda to come up with a vision of next-generation "fun" driving.
The IED team came up with a ute that shouldn't take up too much space in urban environments. Just over 13 feet in length, 6 feet in width, and a smudge over 5 feet tall, it's styled with ideas of fitness wearables and personal technology in mind. Somewhat fittingly for the current trend of SUVs calling themselves coupes, it blends together the silhouette of both a two-door and a mini-pickup.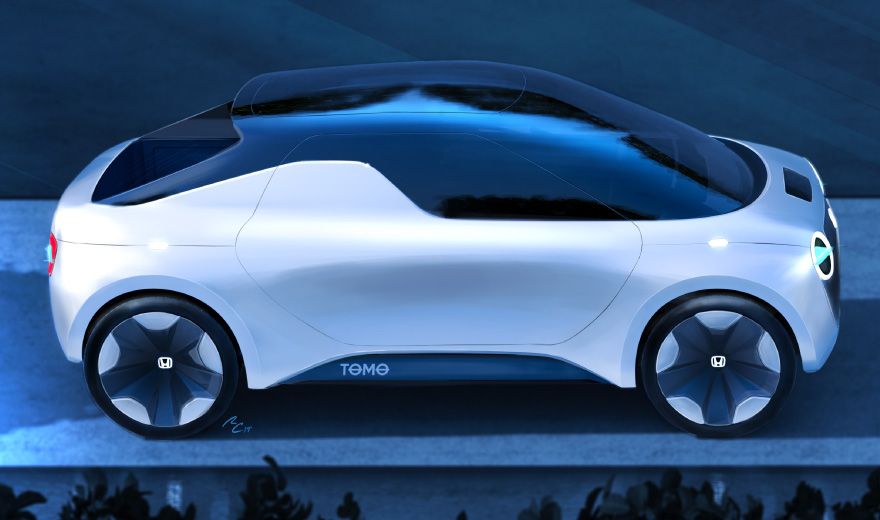 "Tomo was designed for a new market segment where age doesn't count," the IED team says. "It seeks to spark the interest of new generations who increasingly have a non-traditional occupation, who want to experience their car in a fun and useful way."
Honda and the IED students will make a 1:1 scale model of the concept car, to bring along and display at the Geneva Motor Show 2019 in early March. It's unclear at this point whether the mock-up will have an interior, though the students have some ideas there too as to what it should include.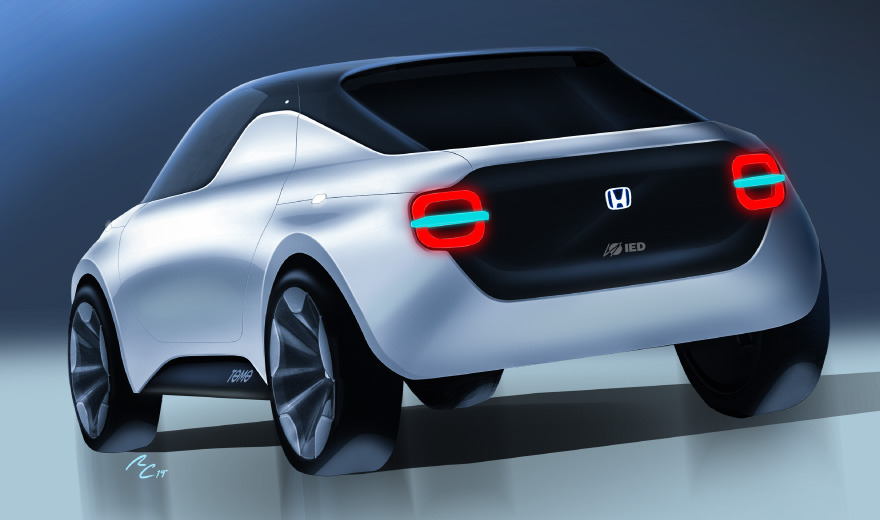 Taking into account modern familiarity with touchscreens over physical controls, Tomo has displays across multiple surfaces along with a head-up display. It sounds like it's still some way from the somewhat more production-ready dashboard we're expecting of the compact electric vehicle prototype, which Honda previewed earlier this week. Still, it also sounds like any sort of vehicle like Tomo would be some way away from dealerships, too.
That's a shame, as the idea of an electrified urban pickup isn't necessarily a bad one. Part of the potential of EVs is that the architecture lends itself to more flexible and imaginative form-factors: see, for instance, VW's decision to make an electric dune buggy based on the same MEB platform that will underpin more mainstream cars like crossovers and hatchbacks. The market may not quite be ready for a production Tomo, but hopefully it will be one day soon.
[Updated to correct dimensions]