Honda just teased this adorable EV concept with some excellent news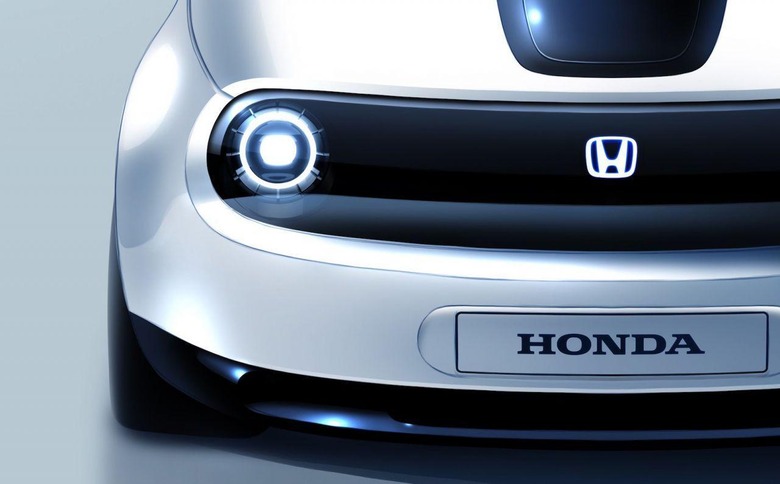 Honda knew it had a potential hit on its hands when the reaction to the Honda Urban EV Concept back in late 2017 was so positive. The retro hatchback, complete with its milky ceramic paint job, squinting fascia like a cartoon robot, and wire-esque wheels led to instant demands that the automaker put the electric car on its production roadmap.
Even at the time, Honda was fueling those requests. Company president and CEO Takahiro Hachigo suggested that a production version of the concept car could launch within two years, though warned that the show vehicle wasn't the final design. Now, we're seeing an updated version.
Honda will bring its new electric vehicle prototype to the Geneva Motor Show 2019 in March, the automaker confirmed today. It won't be called the Urban EV Concept any more, however. "The image highlights a clear link to Honda's Urban EV Concept initially shown at the 2017 Frankfurt Motor Show," the company says.
For now, all we have is a single image of the car, which Honda describes as an "early design sketch" of its prototype. The goal was "a focus on functionality and purpose" for an electric vehicle suited to urban use. Clean lines, practical passenger and cargo space, and a distinct aesthetic.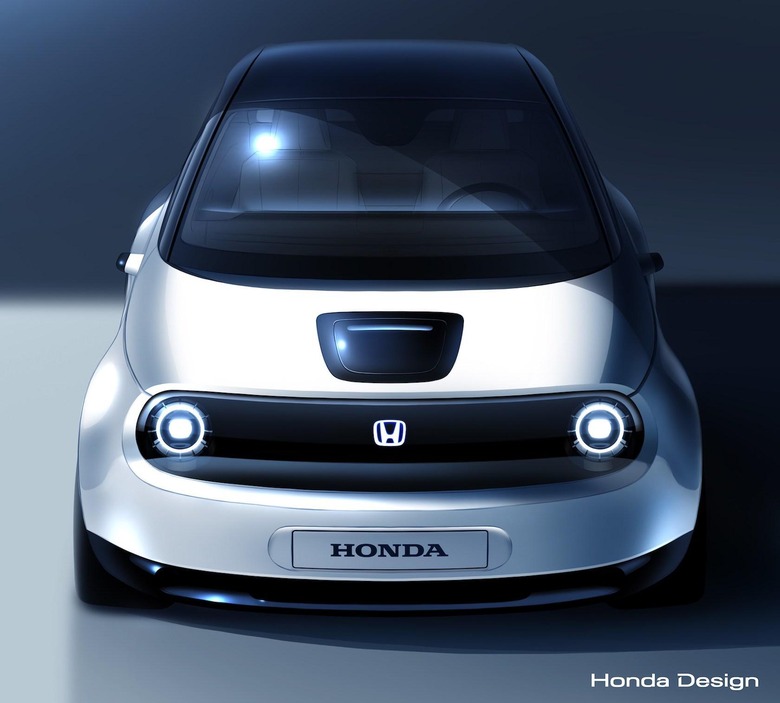 It'll need to be appealing, too. Honda is aiming to make two thirds of its European sales electrified by 2025, and while that needn't necessarily mean all-electric – it could also offer plug-in and non-plug-in hybrids, along with mild-hybrids – BEVs are certainly going to play a role.
For now, details like range, how the prototype looks from other angles, and what the interior is like will have to wait. As well as the latest prototype's debut in Geneva in a couple of months time, Honda says that the mass production version of the car is waiting in the wings. There won't be long before it arrives at dealerships, either: the on-sale date is expected to be before the end of the year.
That's an ambitious timeline, though it probably means that some of the more futuristic elements of the Urban EV Concept's interior won't be making it to production. The squared-circle steering wheel of 2017 looks to have been replaced with a more traditional circular version for this updated model. We're expecting the full-width display, which spans the dashboard from A-pillar to A-pillar, will also be removed.
Still, even with just a front view to go on, this looks to be a charming little EV. Personality is arguably just what electric cars require in order to better differentiate them for people considering jumping ship from internal combustion. We'll find out just how much personality this compact Honda has in March.