Honda Urban EV concept mixes a little retro with a little modern design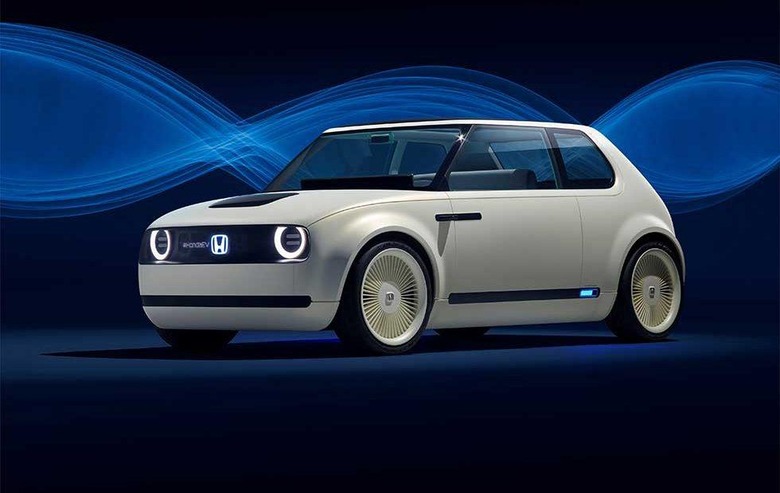 Honda has pulled the wraps off a new electric vehicle concept that looks a lot like a Honda from days gone by. The concept car was unveiled at the 2017 Frankfurt motor Show and is built on a completely new platform. Honda says that the Urban EV Concept sets the direction for tech and design that will be used for a future battery electric Honda production vehicle.
Honda's President and CEO Takahiro Hachigo says that a production version of this concept will launch within two years. The car has a low and wide design to give it a muscular stance and sporty driving capability says Honda. The car is very compact with a total vehicle length 100mm shorter than the length of the Jazz supermini.
The blue backlit Honda logo will be used on future EVs from the company. The concept has a display between the headlights that is able to show messages, greetings,and advice for other drivers on the road. It can also show charge status updates. Honda promises good visibility with slim A-pillars and a wide windscreen making the small car easy to see out of.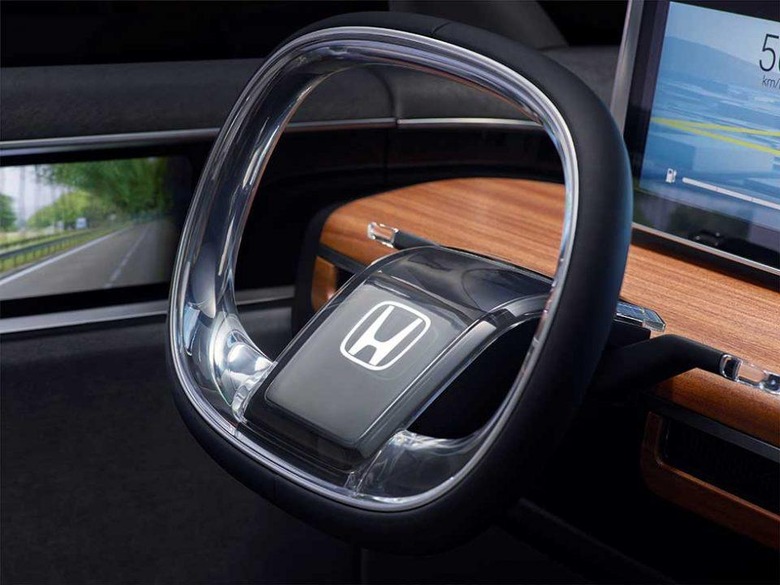 Inside the car has two bench seats making the interior more like a living room than a car. The front bench has grey fabric, squabs, and armrests with wood finish accents. The rear seats have seatbelts designed to retract out of the way making it easier to get in and out of the car. One of the coolest design features are the wide backwards opening doors to make getting into and out of the front and back seats easier without resorting to four doors.
Inside the car has a digital dashboard that looks like it floats. Honda is offering no details on the powertrain for the EV. We don't know how much power it makes, how large the battery is, or how far the car will drive per charge at this time.