VW dune buggy electric concept proves EVs aren't dull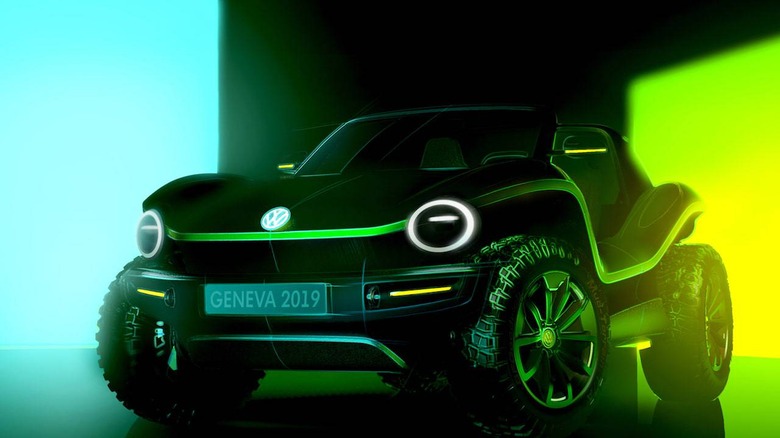 Volkswagen has revealed its latest all-electric car, and if the thought of an EV Microbus had you excited, a VW buggy EV could prove too much to handle. Set to make its official debut at the Geneva Motor Show 2019 in March, the new car is the latest vehicle to use VW's MEB modular electric drive matrix platform.
That's the all-electric architecture that VW has spent plenty of R&D money investing in over the past few years, and which will underpin most of its electrified vehicles for the next few years to come. So far, we've seen MEB-based hatchbacks, luxury autonomous sedans, crossovers, and urban delivery vans, but the VW dune buggy EV is arguably the most outlandish of them all.
VW's influence is the iconic dune buggies of the 1960s. They were based on the VW Beetle chassis, pared back for open-top use on beaches. Though VW made a Beetle convertible, the custom style was proliferated by special bodies constructed by Hebmüller and Rometsch, along with purpose-built cars like the Meyers Manx.
Now comes the 21st Century version. A fully electric concept buggy will be making its debut at the Geneva Motor Show in a month's time, borrowing the style and carefree attitude of the originals. That means no fixed roof and no conventional doors. Instead, think oversized wheels and the off-road tires to match, along with open side-sills.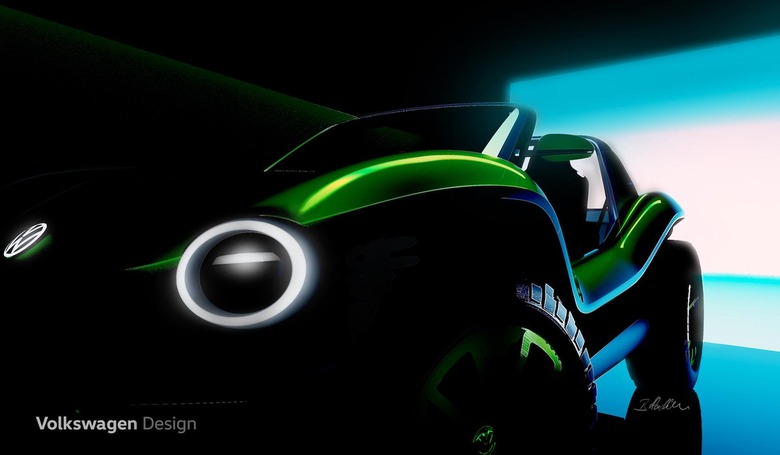 From VW's concept art, we're in for a treat. The VW electric buggy concept has the exaggerated proportions you'd expect, with oversized fenders and bold, uncompromising lines. Illuminated details, like the VW badge and the grille bar, tie it into the other I.D. concepts we've seen in recent years.
It's not VW's first icon given an electric reboot, mind. One of the cars already on the EV roadmap is the VW Microbus, the much-beloved van set to return to roads in fully-electric form. Previewed as the VW I.D. BUZZ, the reception to the concept proved to be so positive that it was a no-brainer for Volkswagen to add the retro-styled vehicle onto the roadmap.
This time around, though, VW is upfront about the fact that the electric dune buggy would be of relatively limited appeal. Instead, it's intended to illustrate how the MEB platform could "facilitate the development of low-volume niche vehicles," much in the way that the original Beetle chassis proved to be a popular starting point for a number of custom cars. If we ask really, really nicely there's always the possibility that this concept could be translated into a production model; we'll know more in Geneva from March 5.