Honda and GM's Cruise team on a unique autonomous vehicle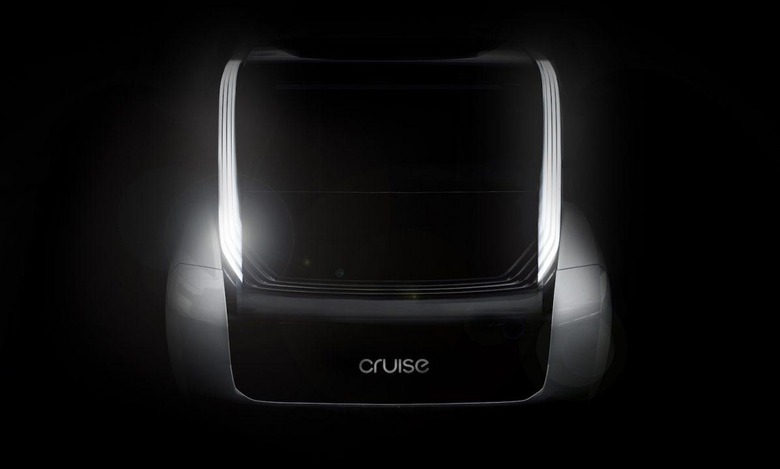 Honda and GM's Cruise autonomous car division have inked a multi-billion deal to produce a new self-driving vehicle, as the driverless car wars continue to escalate. The deal will see Honda invest $750m today in Cruise, the autonomous car start-up that General Motors acquired in early 2016, as a result valuing the company at more than $14.6 billion.
That should only be the tip of the driverless iceberg, however. Over the next twelve years, Honda says, it will bring that total investment to more than $2 billion. Cruise recently clinched a set of investments by Japan's SoftBank, and is on track to launch its first consumer services in 2019.
The cash will go, in part, to create a "purpose-built autonomous vehicle" that will be used by Cruise for mobility services and more. Importantly, it will be designed for mass production at high volume, and for operations globally. "In addition," the automakers say, "Cruise, General Motors and Honda will explore global opportunities for commercial deployment of the Cruise network."
"Honda chose to collaborate with Cruise and General Motors based on their leadership in autonomous and electric vehicle technology and our shared vision of a zero-emissions and zero-collision world," Seiji Kuraishi, Honda Executive Vice President and Representative Director COO, said of the partnership. "We will complement their strengths through our expertise in space efficiency and design to develop the most desirable and effective shared autonomous vehicle."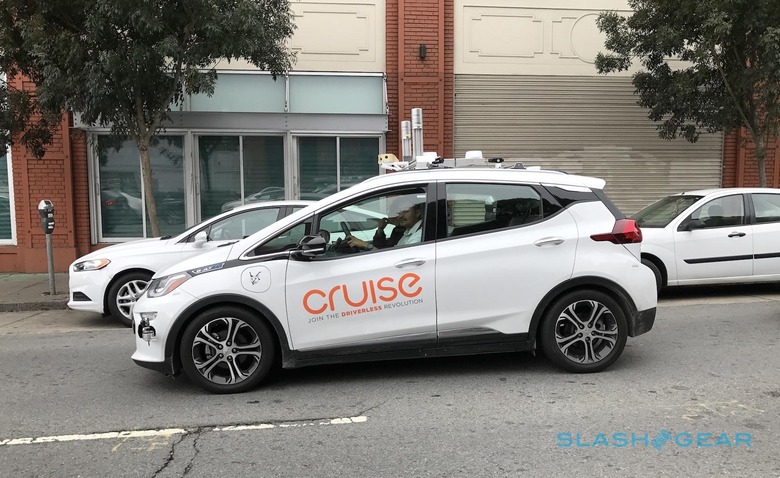 It's not the first time Honda and GM have collaborated on next-generation vehicle technologies, however. Back in mid-2013 the two automakers announced they would work together on engines and EV infrastructure. Four years later, they revealed a new hydrogen fuel-cell drivetrain that was smaller and cheaper than other systems, as part of a push to make the gas a more mainstream fuel.
Earlier this year, meanwhile, the two companies confirmed they were working together on a next-gen battery system. GM would be making the battery modules, based in part on technology from Honda that would allow them to be smaller yet have a higher energy density, along with charging faster. Honda would then use those GM-made batteries for its own EVs and hybrids.
"Honda will work with Cruise and GM to develop an innovative, space-efficient autonomous vehicle that delivers an exceptional experience and minimizes congestion on crowded city streets," Kyle Vogt, CEO of Cruise, said of today's news. "Sharing our technology with a partner beyond our immediate GM family is the right move for our customers and their communities. It's also the right move for Honda and accelerates our mission to bring self driving cars to as many people as possible."
Cruise's existing autonomous vehicle, based on the same platform as GM's Chevrolet Bolt EV, will be launching "in the near future," Vogt promises. However, the next model will be created uniquely for its purpose, rather than adopting an existing architecture.
"Shouldn't the car of the future have giant TV screens, a mini bar, and lay-flat seats? Maybe it should," the Cruise CEO ponders. "We've been quietly prototyping a ground-breaking new vehicle over the past two years that is fully released from the constraints of having a driver behind the wheel. Building a new vehicle that has an incredible user experience, optimal operational parameters, and efficient use of space is the ultimate engineering challenge."
Clearly, as the starting point of a twelve year agreement, there's no indication that the new Cruise vehicle will be hitting roads any time soon. Nonetheless with heavyweight names behind it, this could give Cruise even more equity as the driverless wars escalate even further.