This is the cheaper, smaller fuel-cell GM and Honda see taking hydrogen mainstream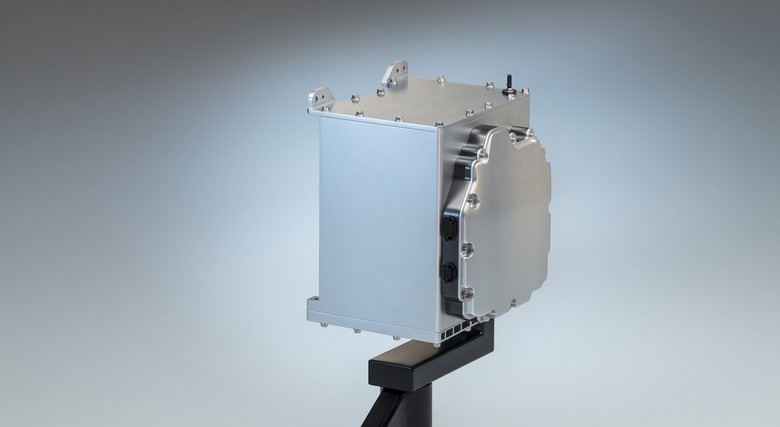 GM and Honda have revealed the hydrogen fuel-cell engine the two companies plan to put into mass production come 2020, set to find its way under the hood of vehicles from both brands. Running on hydrogen gas, and emitting only pure water as a waste product, the engine promises an alternative zero-emissions strategy to pure-electric, battery powered vehicles. That's not to say it'll have an easy ride, however.
Honda and General Motors began work on the engine back in 2013. Then, the two automakers pooled their resources – and their fuel-cell intellectual property – on a joint effort to make hydrogen-powered vehicles more practical. As well as the engine itself, it also covered hydrogen storage systems.
According to the two companies today, mass production is expected to kick off around 2020. The business responsible, Fuel Cell System Manufacturing, LLC, will operate at GM's Brownstown, MI facility, which is already responsible for producing battery packs. Almost 100 new jobs are expected to be created, and both Honda and GM are putting a combined $85m into the joint venture.
Technical specifications for the fuel cell engine have not been shared, at this stage, however the automakers are already talking up its efficiency. One of the significant issues hydrogen powered vehicles face is their dependence on exotic and rare-earth materials the chemical processes going on inside require. "The result is a lower-cost system that is a fraction of the size and mass," Charlie Freese, GM executive director of Global Fuel Cell Business, said of the new powerplant.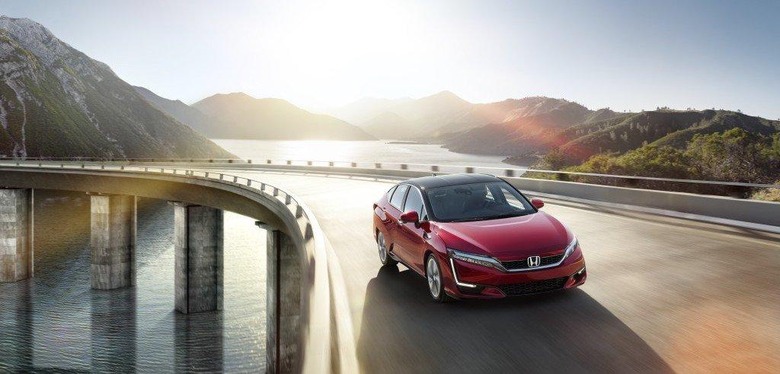 What remains, though, is a question of supporting infrastructure. Honda already has a fuel-cell car available to regular consumers, the Clarity, which began shipping in the US in December last year. However it is only offered in a small number of locations, primarily because of the shortage of places where drivers could actually find hydrogen fuel.
"The two companies also continue to work with governments and other stakeholders," GM and Honda said today in a statement, "to further advance the refueling infrastructure that is critical for the long-term viability and consumer acceptance of fuel cell vehicles." All the same, automakers have proved reluctant to get too involved in building out that infrastructure themselves, and so far there's been no real move to create a hydrogen alternative to Tesla's Supercharger network.
It's not to say they're not thinking about it, mind. Back when it launched the Mirai, its own fuel-cell based car, Toyota also outlined its vision of a standalone hydrogen generation plant. Rather than requiring regular deliveries of liquid hydrogen under high pressure, or a pipeline to some industrial source, the relatively compact installation would create the gas locally, preferably using environmentally-sustainable energy to do so. Toyota's suggestion was a fairly modular one, with the type of power source depending on what was abundant nearby: solar power in areas with good weather, for instance, or hydroelectric for facilities near bodies of water.
Nonetheless, there are many who argue that commercial fuel cell use, rather than individual drivers, will be where the breakthrough eventually takes place. Toyota has already revealed a hydrogen powered bus it plans to launch this year, for instance, and which can also serve as a generator in emergencies. Meanwhile, the zero-emission Nikola Truck wants to replace diesel-powered haulage and, though more expensive than a traditional truck, offers considerable economy improvements that could well offset that for fleet operators.