HERE's crowdsourced road safety data just got its first customer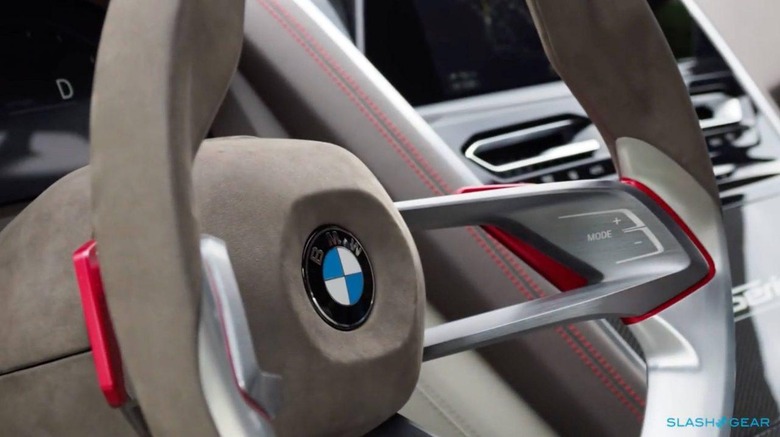 HERE, the navigation company that is remaking itself as the potential heart of autonomous driving, has launched a crowdsourced road safety service, with BMW first to sign up. The HERE Safety Services Suite promises to beam real-time information on road conditions, potential hazards, and changing speed limits to the dashboard of new BMW cars from mid-2018, calling on data from a growing fleet of vehicles spanning multiple automakers.
Evolving from Navteq, after it was acquired by Nokia, HERE was subsequently bought by a consortium of German automakers – Audi, BMW, and Mercedes-Benz owner Daimler AG – in 2015. Operating effectively independently since then, it has cut deals with LG, Intel, Mobileye, and more, developing maps and cloud services for self-driving cars and other products.
As you might expect, the HERE Safety Services Suite consists of more than one system. Initially there'll be two, in fact. HERE Hazard Warning will include information on potential road hazards, extreme weather, and accidents, that could lead to things issues like slippery lanes ahead or reduced visibility. HERE Road Signs, meanwhile, offers up-to-date traffic signage information, like permanent and dynamic speed limits.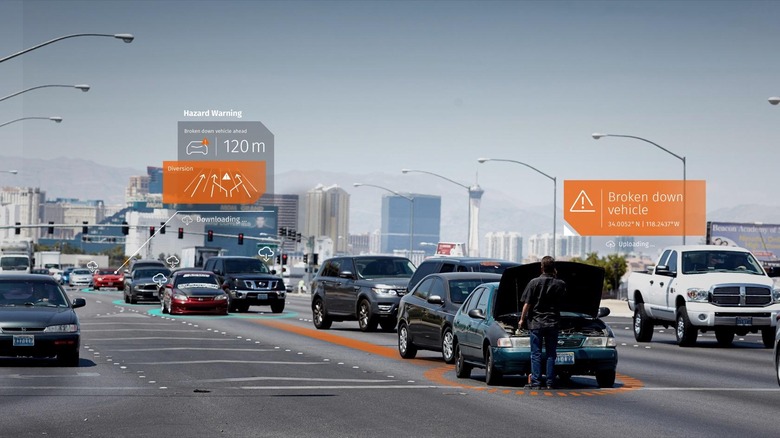 It'll be the first time such a product can rely on data aggregated from vehicles of different brands. The possibility was raised back in 2015, at the time of the acquisition, with future cars from Audi, BMW, and Mercedes-Benz all turned into roving digital mappers. For that, they needed a cloud service to feed into, and that's just what HERE has been making.
It's all built on the HERE Open Location Platform, which the company has for some years been pitching as the core of an eventually fully-autonomous infrastructure. Rather than rely on a single data source, such as traffic conditions from municipal monitoring, the platform relies on real-time sensor data from vehicles by multiple automakers. That information – which can be as simple as location, heading, and speed – is anonymized and then aggregated.
From it, HERE can figure out where roadways are congested, where new points-of-interest might have emerged, or where old points-of-interest may have expired. Of course, if cars are willing to share more data, HERE isn't going to turn its collective nose up at that. Feedback from hazard lights and fog lights use, emergency brakes or electronic stability control, or even from cameras built into the cars can all be blended into the Open Location Platform's database.
That will be even more important beyond the current HERE Safety Services, when fully autonomous vehicles are relying on collaborative data to navigate their way around the changing world. With real-time feedback, HERE's HD Live Map will be self-healing, the company says, able to adjust itself dynamically according to what's happening in the real world.
All that is a little way down the line. For now, the fleet providing HERE with live sensor data is expected to grow to in excess of 10 million vehicles in 2019, spanning multiple marques. BMW is unlikely to be the last to take advantage of it, either; we'd expect Audi and Mercedes-Benz, which both have connected cars in their fleets, to move next, though HERE's independence means it's at liberty to cut as many deals as it can, each effectively improving the quality of the data shared overall.
MORE HERE