HERE and Mobileye team on self-healing maps for self-driving cars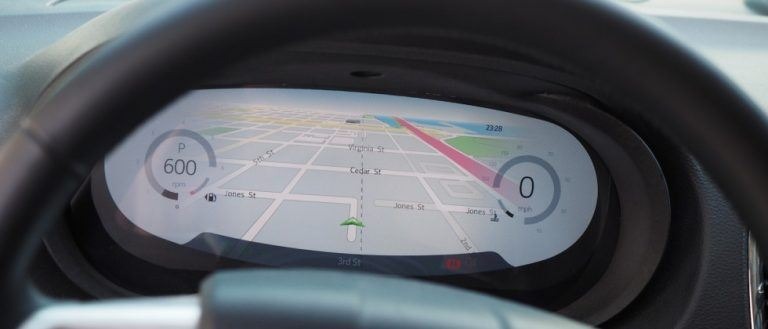 Mapping company HERE and car camera company Mobileye are teaming up on self-healing maps for autonomous vehicles, potentially turning traffic into roving cartographers. The deal will see HERE, which is developing HD Live Maps with higher levels of detail for self-driving cars to follow, use Mobileye's data to maintain its accuracy as roadways evolve. However, it will also offer a new way for autonomous systems to localize themselves, potentially more accurately – and working alongside – existing methods like GPS.
It's an answer to a significant problem all autonomous car projects are facing as the technology gets closer to mass-market readiness. Traditional maps are generally insufficiently detailed for self-driving cars to rely upon. For instance, they simplify junctions and lack information on individual lanes, areas of pedestrianization like sidewalks, and don't include road camber and other data which can be vital to a computer-driven vehicle deciding how to tackle a journey.
HERE's answer – and one shared by other mapping firms – are HD Maps. These crank up the level of detail recorded for each roadway, down to individual lane markings, whether there's a curb or not, and how the elevation changes. However they're also labor-intensive to maintain, especially as infrastructure in cities gets updated.
Mobileye and HERE's solution to that, or at least part of it, is turning existing traffic into map updating nodes. Vehicles that have Mobileye's camera-based sensor systems can feed data about roadways back into the company's so-called "Roadbook", and in some cases share that data with HERE. That raw sensor and observation data (RSD) could be used to maintain the mapping information without needing to dispatch an official HERE survey vehicle.
It's similar to plans the company confirmed a year ago, after being acquired by a consortium made up of Audi, BMW, and Mercedes-Benz owners Daimler. Then, it was suggested that future connected cars from all three automakers could send back anonymized roadway reports, which HERE would combine for more up-to-date data. In that way, the maps would effectively "self-heal" as changes take place.
However, the Mobileye partnership goes further still. The company's camera systems not only track the road the car is on, but the driving path's geometry and stationary landmarks around it. By spotting those landmarks, stored in the Mobileye Roadbook, HERE could help autonomous vehicles to localize themselves on the map by triangulating their position between buildings and other notable objects.
Mobileye will switch to the HERE Open Location Platform, meanwhile, and use that as the basis for its next RSD collection and processing system, in addition to creating and maintaining the Roadbook. The two aim to make a "World HD map" standard based on that. Initially, a "combined fleet size of certain vehicle brands" would be used to build and maintain it – HERE doesn't give any automaker names, but given its owners it's not hard to make some guesses – but the end goal would be industry-wide agreement.
That way, maps for all autonomous vehicles would be written in the same language, potentially significantly cutting down on the effort required to expand service area for each individual project.
MORE HERE