HERE Maps Now On Android To Take On Google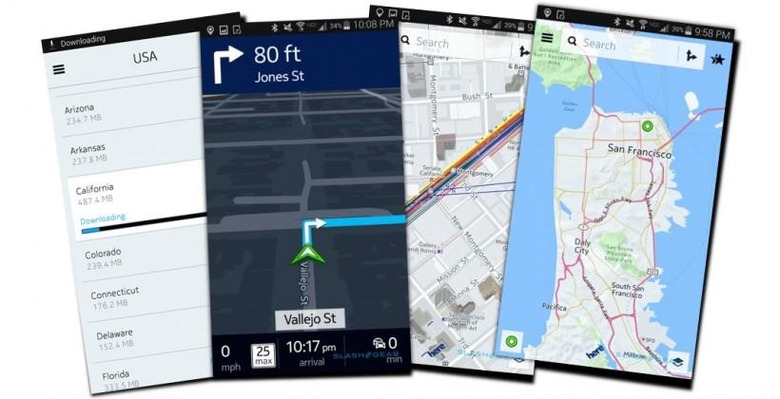 What once was only a Nokia joint in HERE maps comes now to Samsung smartphones, then to Android devices in general. Back in the day Nokia purchased Navteq, then they created their own HERE mapping division, then they became one of the most radical map-making groups outside of Google. Now they've gone bigger than they've ever been before. With a newfound freedom beyond Windows Phone devices, the Android spread can begin. You device can more than likely run this mapping software right this minute.
While before now you'd have only been able to get this app on an Android device through the Samsung Galaxy Apps Store, now you can get it in Beta mode for most any device. Through the Android Beta HERE site you'll be able to nab a download for free. From there you can provide feedback to the HERE crew and make the app better before its full final release.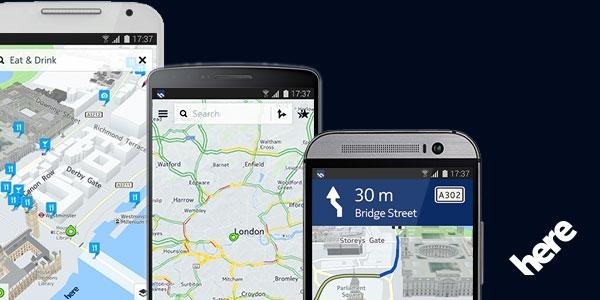 The HERE crew suggest that you'll want to have Android 4.1 Jelly Bean or higher to run this app. You can run the HERE mapping app with less than 1GB of RAM, but it's not recommended that you do so. This app will not automatically update as a normal Google Play app would – not until the final version arrives.
For more information on this app, you're going to want to have a peek at our original HERE Maps hands-on from the first of October, 2014. This will show you why Google and Apple should be worried about their respective aims with mapping – HERE is on point!
Above you'll also see a video showing the Nokia HERE 3D mapping car Gen.2. This is what the HERE crew uses to capture the images you see in the app – have at it!
NOTE: HERE maps was also available for iOS, but now is no longer.