Nokia HERE Maps for iOS released
's HERE Maps has arrived in the iOS App Store, a free download intended to take on Apple's own much-maligned Maps app, though it's not quite as slick as many were hoping. The new app – which uses mapping data from Nokia-owned NAVTEQ, and supports
 personalized points-of-interest Collections – was
, though some rough edges are evident by virtue of it being an HTML5 app rather than native iOS software.
The UI follows Nokia's own interface pattern, rather than the usual iOS conventions, which could lead to some confusion, but otherwise it's pretty much what we've grown to expect from the Nokia Maps browser-based option. That's likely seen more use in recent weeks, after Nokia pushed it as an alternative to the native Maps app on iOS 5.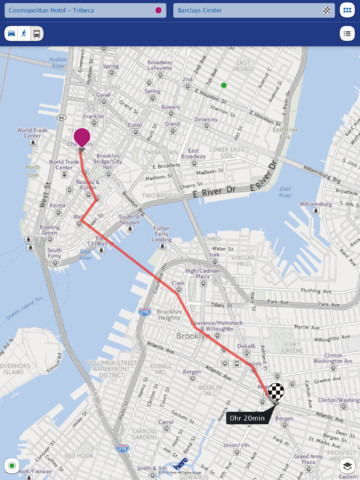 So, you get offline caching of a single map area, points of interest with integrated Time Out and Lonely Planet reviews, and links to browser-based reviews from Qype and other services. There's also navigation, with options for car, pedestrian, and public transport routes.
It's Collections that Nokia will increasingly be pushing, allowing users of HERE to put together groups of personalized POIs and then restore them on whichever device they're using at that point. The usefulness of that will increase as Android and Firefox OS versions of HERE are rolled out, something which Nokia has said is in the pipeline.
You can download HERE Maps
 [iTunes link], with versions for iPhone/iPod touch and iPad.