HC1 wearable computer turns paramedics into cyborgs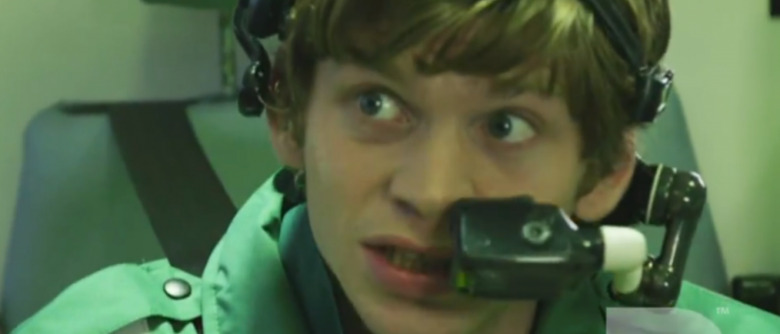 Augmented reality wearable gizmos aren't just for finding your friends and skydiving; one of the first practical uses for the Motorola Solutions HC1 has arrived, and it hopes to keep you alive when you're on your way to hospital. Paramedic Pro runs on the headset – developed from the Kopin Golden-i platform – and allows emergency first-responders to query medical records, log vital signs, hold two-way conversations with doctors and specialists, and flag up their location, all without taking their hands off a stethoscope.
The headset uses its floating mini-display – which looks, to the wearer, more like a 15-inch monitor – to show medical records and other information; the detachable camera can beam back stills and video of the situation to a hospital or other location, with two-way video chat support. Voice recognition is used to search for patient files and input current conditions.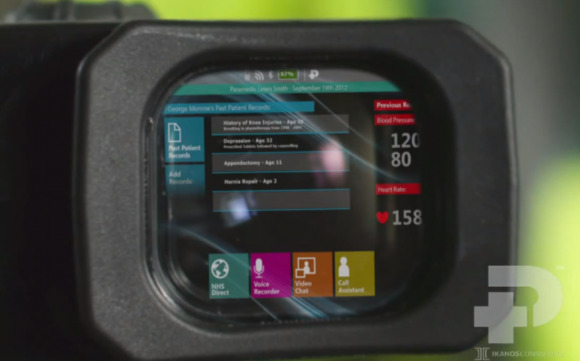 The integrated GPS can also help paramedics find their way to the next emergency, as well as allow hospital staff to more accurately track the next incoming patient and have specialists and facilities on standby accordingly. It also integrates with other Motorola Solutions hardware.
Paramedic Pro is based on Ikanos Consulting's Gi-OS platform for the HC1, which also includes email, a browser, media playback, and other functionality. The HC1 headset itself – targeted at commercial users, not individuals – is priced at approximately $4,000-$5,000 per unit, with Motorola Solutions offering discounts for volume purchases.