Google Project Glass smart glasses revealed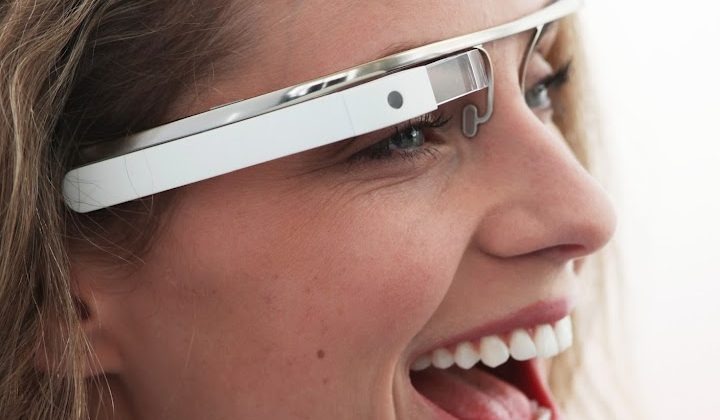 This week Google is showing off their next gigantic project, a pair of augmented reality glasses that connect with your whole Google experience: Project Glass. This "Project Glass" experience is part of the Google X offices for experimental projects and is certainly not an April Fool's joke, though if it'd been released several days ago we may have tagged it as such. Instead this fantastical vision for the very near future is shown in a demonstration video that has us flipping over the prospect of this product being released in the very near future.
This project is not a prop, it's not a joke, it's the real deal – and Google is detailing it via Google+, of course. This project is being touted by Google X employees at a futuristic vision that could very well come to fruition very soon. They're looking for your input, in fact, to drive the project forward from the very real place its at today. Have a peek at this demonstration (virtualized, of course) video to see what this is all about:
The actual device is a pair of wrap-around glasses with a clear display that sits in front of your eye (the left, for now), and leaks surrounding the glasses have been popping up for months. It appeared back then that these would be Terminator-tech, while now we're seeing that it's much more than that – it's a fully integrated Google apps experience. What's more than this, the project could potentially not just sit around your head – this tech could get as close to your body as a contact lens.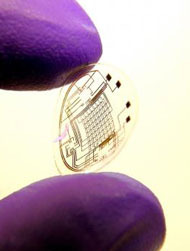 The image you're looking at above is a contact lens being developed by Google X which Google X employee Babak Parviz notes allows pixels to be sitting right on top of your eye. Freaky prospects on the horizon! We'll be following this project as closely as possible as it develops. For now, devour that video and check out these photos!
[via Google+]