Motorola Solutions HC1 wearable computer is your engineer's Google Glass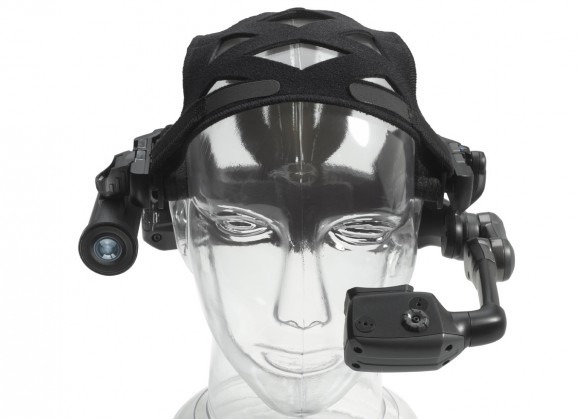 We may receive a commission on purchases made from links.
A new wearable computer has gone on sale, with Motorola Solutions hoping that enterprise users will gladly sacrifice some style if it means they have both hands and a database-worth of information at all times. The Motorola HC1, based on Kopin's Golden-i wearables technology, may not have the slick aesthetic of Google's Glass, but for those in defense, utilities, telecommunications, aerospace, and aviation industries, it opens up persistent connectivity and remote support to the work day.
The HC1 system consists of a micro-display that's suspended just in front, and below, of the wearer's eyeline, running at SVGA 800 x 600 resolution to appear like a virtual 15-inch panel. It's paired with a power-frugal 800MHz OMAP3 dualcore running Windows CE 6.0 professional with a custom speech recognition engine, WiFi b/g, Bluetooth 2.1+EDR, and USB, along with a 9-axis head-tracking accelerometer with digital compass.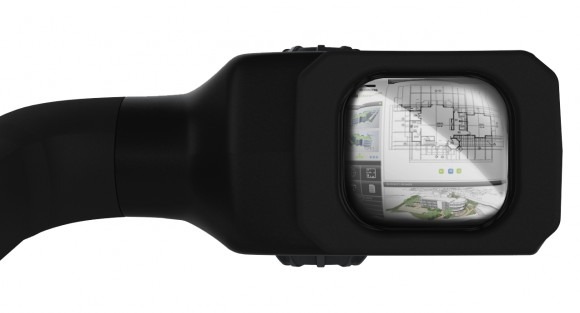 The twin bi-directional noise-canceling microphones can be used to talk with a remote support agent, with photos, video, and audio feedback through to the headset, as well as to use voice commands to navigate through the OS. There's also a removable, positionable USB camera for showing them what the wearer is seeing (up to 2MP stills and 1080p 30fps video supported). If there's no WiFi network around, the HC1 will work with mobile hotspots or a Bluetooth-tethered smartphone (with select Motorola phones, it can also pull over GPS data).
Motorola Solutions envisages the HC1 being particularly useful for fieldwork, where dispatching a number of regular engineers sporting the headset could be cheaper than flying out a specialist to each site. Instead, that specialist could monitor and instruct each engineer remotely. Meanwhile, a guide to creating apps and tools for the headset is here [pdf link], so that businesses can produce custom software to suit their particular industry.
It's pretty much the same promise that Kopin has been making since the Golden-i concept of mid-2009, and which we tried out ourselves back in 2010. Motorola hasn't confirmed pricing yet – the Golden-i has been available as a development kit direct from Kopin, priced at $2,500, since early last year.
Update: Motorola Solutions tells us that the list price for the HC1 "will be approximately $4,000-$5,000 per unit, with discounts for volume purchases which is how most of enterprise customers make purchases."