Gumdrop unveils first case for the not-yet-announced iPad mini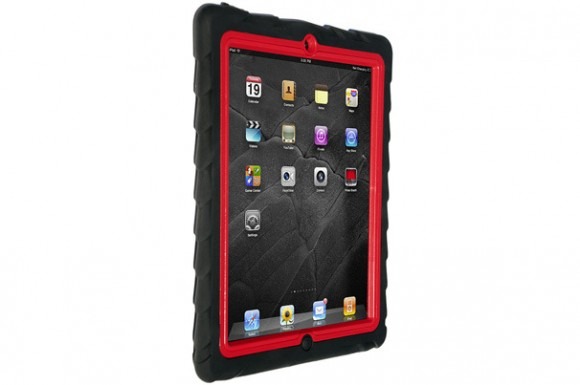 Talk about getting a jump on the market. Gumdrop Cases, maker of all sorts of cases for various tablets and phones, has unveiled the first iPad mini case despite the fact that Apple has not yet announced the product. The case was made to fit the leaked specs for what is believed to be a miniature iPad, something that can end up either profitable or very expensive, depending on whether the leaked information matches the final product. Apple is expected to announce the iPad mini tomorrow.
The folks over at Wired received three iPad mini cases from Gumdrop Cases, each from the "Drop Tech Series." The cases are rugged, black and red in color, and made to accommodate the iPad mini's reported 7.85 inch display. A volume rocker is located on the right edge of the case, a headphone jack on the top edge, and a homescreen button on the bottom. It also has speaker openings for the iPad mini's alleged speakers.
It's said that the iPad mini will be available in white and black (and possibly also red and green), and will feature 16GB, 32GB, and 64GBs of storage space, depending on model. It seems there will be a WiFi-only model, and a model with mobile broadband connectivity. The current assumption is that the device will have a 1024 x 768 resolution. The cost, based on leaked info, is estimated to be between $200 and $350.
It's also expected that Apple will announce the 13-inch MacBook Pro with Retina at its event tomorrow, as well as a new Mac mini and teardrop-shaped iMac. Want to stay up-to-date on the news as it comes in? We'll be liveblogging the event, which starts at 10AM PST on October 23rd (that's tomorrow).
[via Wired]