Google Pixel 2: Processor Devil's in the Details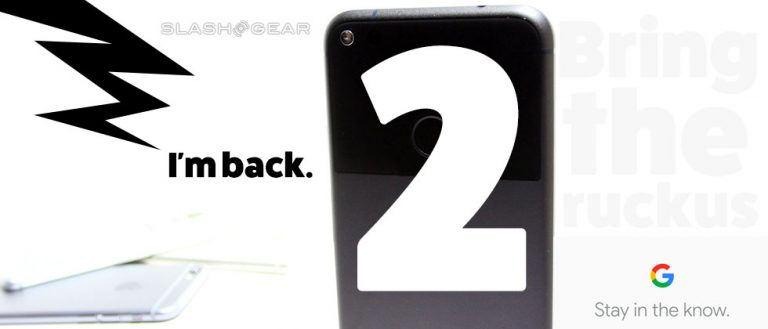 We're still several months out from the new Google Pixel 2 devices, but at this early stage of the game we've gone digging into what we can expect from the new Android flagships. Based on data from a source with information on the subject as well as our own investigations, we've got a pretty decent idea of what the basics will be for Google's next flagships. Google might be at the helm of Android, but even it has to work with the state of play in the component industry, not to mention whatever trends are at work at the time. Because of that, we can build a fair picture this far ahead of reveal and release.
Processor Power
In the past several years Google has worked with OEMs who faithfully buy the latest and the greatest processors from Qualcomm. Based on past scheduling and what we assume will be scheduling similar to last year for the Pixel and Pixel XL, we can find a few things out. If indeed Google does stick to past trends, they'll get themselves the same processor for both the Pixel 2 and the Pixel XL 2 (or whatever they'll be called.)
SEE TOO: Google Pixel 2: Some Future Details
That processor will come from Qualcomm's Mobile Platform line, and it'll likely be in the Qualcomm Snapdragon 835 family. If Qualcomm sticks to their naming scheme from last year, that processor will be called something like the Qualcomm Snapdragon 835 Pro. This connection was made in a couple of different ways.
One is assuming last year's timing of Qualcomm processor releases will stay the same. Another is watching Android Open Source Project gerrit for changes. In an Abandoned change numbered 363972, a comment can be seen which mentions several names. The comment speaks about several code artifacts that aren't used by the general Android framework and should therefore be moved to vendor partition.
"Instead they are used only by products based on sailfish/marlin/msm8998," says the change note. "So they should be installed on vendor partition."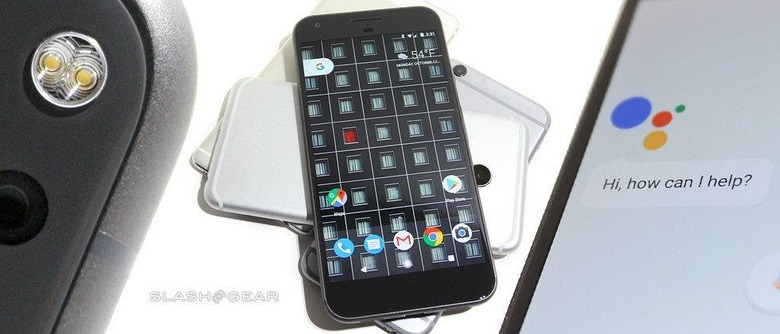 This is odd because it mentions two code-names, Sailfish and Marlin, which correspond with the Google Pixel and Pixel XL, but it also mentions a third term. Assuming the 8998 isn't a typographical error, the term msm8998 corresponds to the latest in Qualcomm Snapdragon processor technology. Specifically the Qualcomm Snapdragon 835, which was announced back in November of 2016 and released with the Samsung Galaxy S8 and Galaxy S8 Plus.
There's only one previous mention of that processor in the entirety of the gerrit – before that, there's a few for MSM8996, mainly mentioned with direct connections to first two Google Pixel devices, both of which used the MSM8996. That's also known as the Qualcomm Snapdragon 821 Pro. The Pro is a version of the Snapdragon 821, the Qualcomm processor released with the Samsung Galaxy S7.
Abilities
If and in my estimation WHEN the Pixel 2 and Pixel 2 XL are fitted with the newest "Pro" version of the Qualcomm Snapdragon 835 processor, they'll have a lot more power under the hood than last year's models. For a deep dive into what's possible with the newest Qualcomm processor technology, have a peek at our Qualcomm Snapdragon 835 Guide from earlier this year.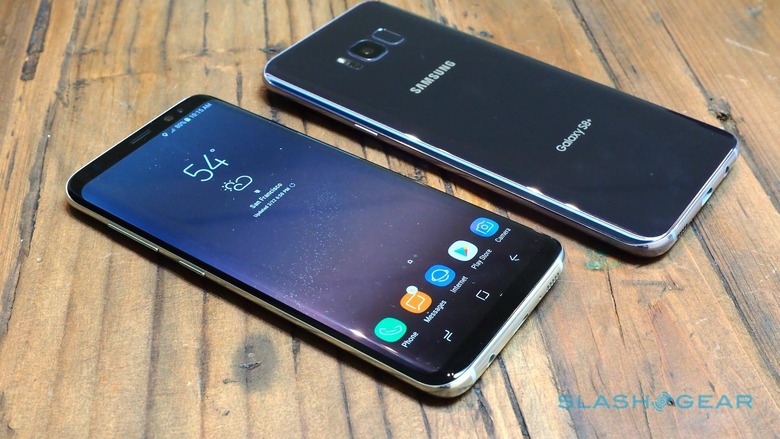 It means that the Pixel 2 and Pixel XL 2 will have at least as good a set of inner bits as the Galaxy S8 and/or S8 Plus. That means a 10nm FinFET LPE (Samsung) fabrication of its processor – that's very tiny and, more importantly, very efficient. It means 4 + 4 Octa-core CPU processing with ARMv8-A ISA, Kryo 280 microarchitecture, and 2.4576 + 1.9 GHz clock frequency, at least.
The GPU set in the Pixel 2 era of devices will include the Adreno 540 (OpenGL ES 3.2, OpenCL 2.0 full, Vulkan, DX12) clocked at at least 670 MHz. Inside the SoC we'll also find at least 1866 MHz (29.8 GB/s) bandwidth LPDDR4X for memory, and next-gen wireless data technology. In this case that's X16 LTE (download: Cat 16, up to 1000 Mbit/s; upload: Cat 13, up to 150 Mbit/s) for cellular data and 802.11a/b/g/n/ac Wave 2(MU-MIMO) Wi-Fi. Of course the data speed you'll actually get will really depend on your carrier.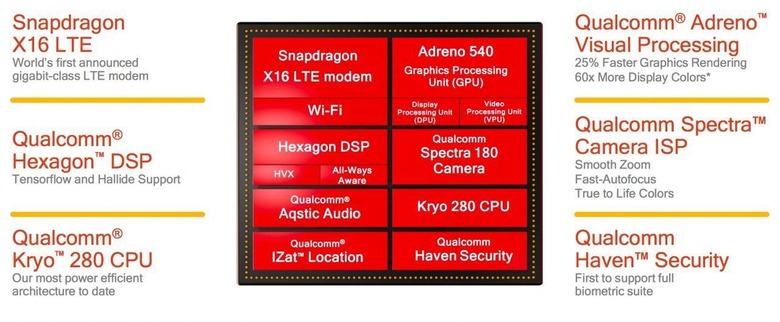 We'll almost certainly have another fingerprint scanner – the technology in the processor is still there. It's quite possible we'll also have eye and facial-based security tech as well. The Google Pixel 2 and Pixel XL 2 will have the ability to work with Google Daydream – it should go without saying.
The processor will also give Google the potential to include 4K UHD Premium (HDR10) Foveated Rendering, 10-bit 4K @60fps display abilities, and Q-SYNC. Q-SYNC allows the device's display to render content at the same frames-per-second speed that the GPU is capable of – which should ideally be the case in all processors, but often isn't. Q-SYNC should also provide for a far better – smoother, that is – VR experience for the Pixel 2.
This processor's 10-bit graphics support means 60x better color than previous 8-bit processor graphics. This new 10-bit graphics support also brings a much wider color gamut and far more granularity than any mobile device has been able to deliver before – perfect for mobile VR. Virtual Reality in Google's Daydream environment will continue to allow the device to have an edge over the iPhone and at least a fighting chance against similar offerings from Samsung.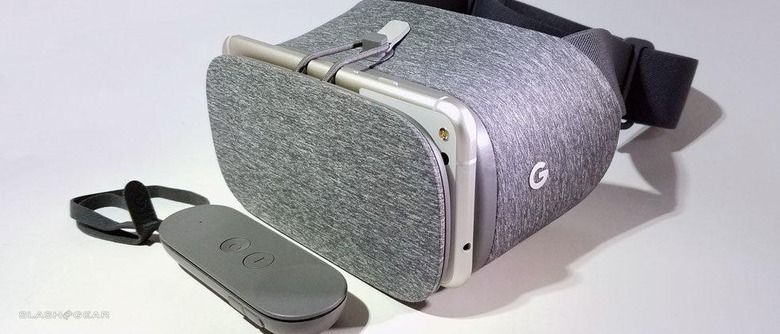 Qualcomm let us know that a number of virtual reality and augmented reality devices (dedicated headsets, for example) were already in development with the Snapdragon 835 at the beginning of this year. With 32-bit processing for audio along with 3D audio support alongside all the smooth graphics finesse, it's not difficult to see (and hear) why VR and AR were a big part of the focus for the initial presentation of the Snapdragon 835. The Pixel 2 and Pixel XL 2 will likely have more than its fair share of VR and AR-capable abilities because of what Qualcomm brings to the table.
The Google Pixel already made use of USB-C connectivity for power, data, and audio upon initial release. With the Snapdragon 835, the Pixel 2 and Pixel XL 2 will have USB-C audio power consumption cut in half. With Qualcomm's QuickCharge 3.0 with USB-C, users will find 20% faster charging than previous implementations. Snapdragon 835 also works with Bluetooth 5.0 support with increased range and speed over Bluetooth 4.2.
Wrap-up
This is just the first part of a 2-part series we've got prepared for you for the expected specifications of the Google Pixel 2 and Google Pixel XL 2. These devices will likely be appearing in October of this year, 2017, and – if so – would then be released not long after whatever announcement Google has planned. Expect to buy either of these smartphones by the end of this year. Have a peek at the timeline below to continue to follow this Pixel 2 down the rabbit hole.